The AFL season has been suspended until at least May 31st as the coronavirus continues to spread, forcing league officials to decide on bringing each clu'bs 2020 campaign to a halt after one round.
Across the first round of this season, many teams flexed their promising starts to the new year before having the season drawn to an indefinite close.
For many seasoned veterans, round one of 2020 may have been their last game, as the postponement period remains a chance to stretch deep into the calendar year and potentially force the season to be abandoned.
The conclusion of 2019 saw 35 AFL players call time on their careers, and with this season's finale potentially having already past, we may see more join them in life after football.
For many of these players, they will wish to play on past 2020 in hope of a fitting farewell, while others will be pushed to the exit as the clubs prepare to face financial strains at the hand of the COVID-19 pandemic.
A number of players will see 2020 as their final chapter in the league as an unforeseen conclusion remains at hand.
2. Gary Ablett Jr. (Geelong)
The little maestro entered 2020 with many questions surrounding his fitness and future. Ablett will turn 36 in May and will have this season to prove why a contract extension will benefit the Cats moving forward.
like Burgoyne, Ablett was one of his side's best in the sole-round of the season. His performance may just warrant an extension if he can further impress the Geelong board.
If Saturday's loss remains to be Ablett's final game, he will go down an AFL legend as a dual premiership player, two-time Brownlow medalist, eight-time All-Australian and six-time best and fairests winner over a stellar 346-game career.
If Ablett seeks an extension on his contract, there won't be many arguments from the fans.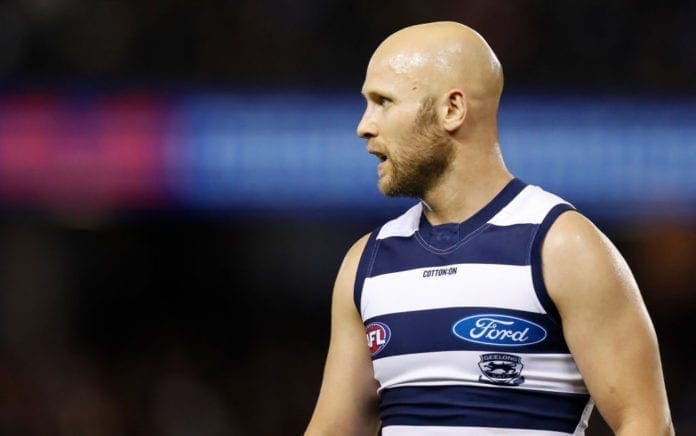 MELBOURNE, AUSTRALIA - MAY 12: Gary Ablett of the Cats looks on during the 2019 AFL round 08 match between the North Melbourne Kangaroos and the Geelong Cats at Marvel Stadium on May 12, 2019 in Melbourne, Australia. (Photo by Michael Willson/AFL Photos)