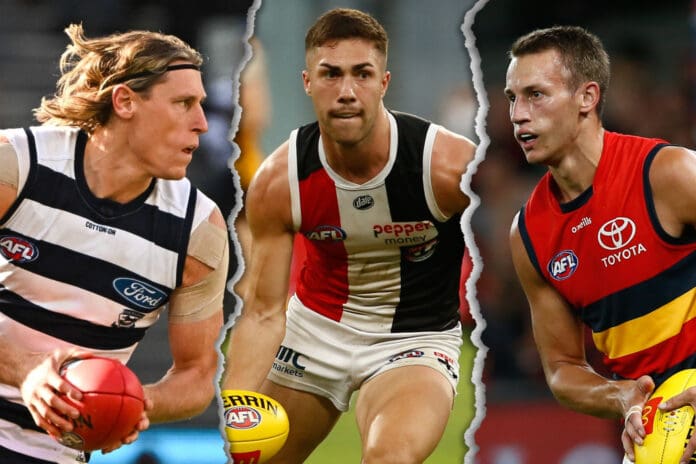 Over 100 players are set to enter 2023 eligible for free agency, with several stars of the competition able to hit the market with some freedom next year.
Each club has at least three free agents next year, with at least one name sure to be atop their list of retention signings for the future.
Here we list each club's top re-signing priority heading into 2023.
Adelaide
Tom Doedee
Perhaps 12 months ago we would've listed Matt Crouch as the Crows' priority free agency re-signing, but the past year has shown us that the 2017 All-Australian has fallen far in Matthew Nicks' pecking order.
One man who firms as a key pillar in Adelaide's plans for a premiership in the near future is Doedee, who may even be named as captain of the club this off-season.
The medium-sized backman is an integral piece in the Crows' structure and will be the club's top free-agency retention target in 2023.
Other Free Agents: Matt Crouch^, Andrew McPherson*, Paul Seedsman*, Rory Sloane^, Taylor Walker^