The GWS Giants have confirmed that young duo Toby McMullin and Wade Derksen have extended their time at the club for a further two years.
Prior to his selection with Pick 34 in the 2022 NAB AFL Draft, McMullin presented real talent playing for both Melbourne Grammar and the Sandringham Dragons, which led to him being selected to play for Vic Country at the National Championships.
McMullin said he is excited about the opportunity to remain at the club until 2026 and to continue working towards his AFL debut.
"It was a very easy decision to stay at the club, so I'm wrapped and really excited with getting two more years," said McMullin, who recently turned 19.
"It's such a welcoming and inclusive place and I've had no issues slotting in and so far, I've absolutely loved it.
"Then on field it's great to see the club is tracking in a really great direction so it's all been great, and I'm stoked to be part of it."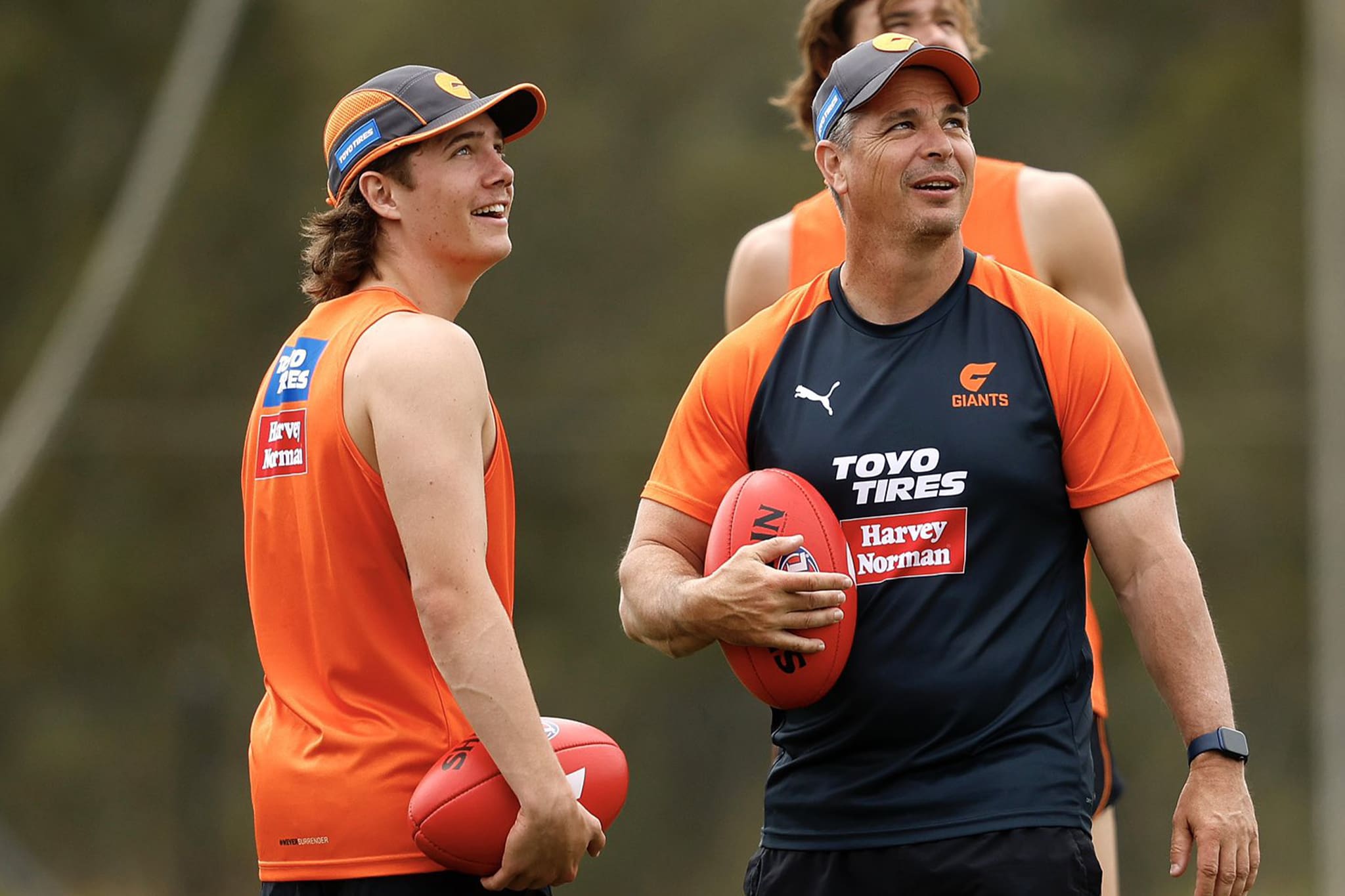 Wade Derksen will also remain at the club until the end of the 2025 season, travelling an unusual path that began at the Peel Thunder in the WAFL. The 22-year-old was selected by the Giants in the 2022 Mid-Season Rookie Draft.
The Northern Territory native stands at a whopping 197cm, and since overcoming an injury in 2021, has shown plenty of promise as a dynamic tall who can play in multiple key position posts.
Derksen told Giants media how grateful he is for the opportunity.
"I'm stoked and grateful for the opportunity that the GIANTS have given me," he said.
"I think I've been developing and growing and getting the most out of myself, so I'm rapt.
"You definitely learn a lot being in a professional environment; little, tiny things and habits, everything you learn about your body and wellbeing and then about your fitness, it's been a rollercoaster, but it's been awesome."
"I think the buy-in from the whole group has been massive and everyone knows what they're meant to do on game day, and everyone is on the same page," he said.
"The performances have shown that under 'Kingers' [coach Adam Kingsley], the direction of the club is in a great spot."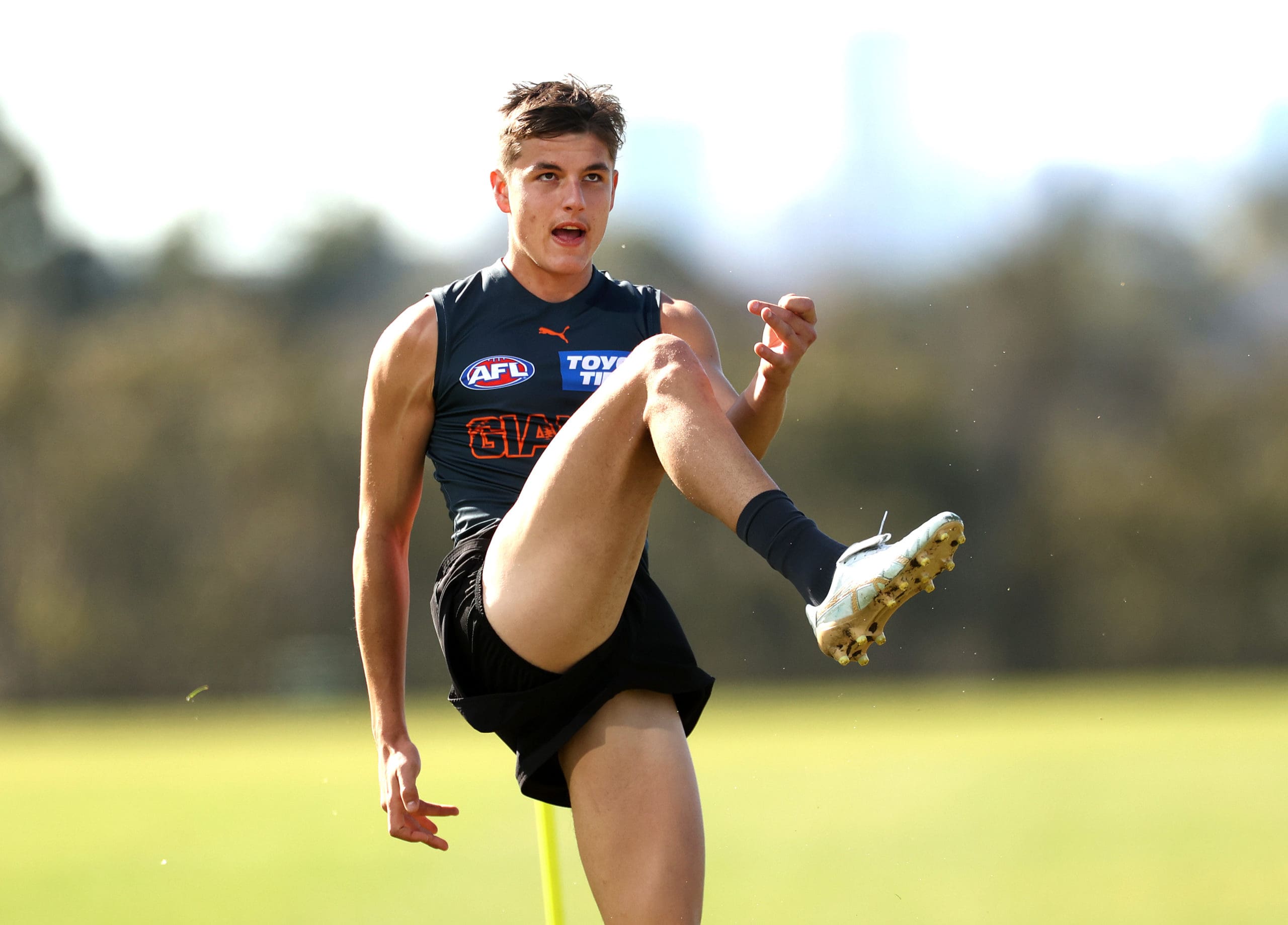 Giants General Manager of Football, Jason McCartney said the pair's VFL performances have warranted their new contracts.
Derksen has continued to plead his case for AFL selection, kicking 31 goals so far this season at the state league level as well as participating as a part-time ruckman.
"It's great to be able to reward Toby and Wade with two-year contract extensions," McCartney said.
"While very different players, they've each put together strong seasons in the VFL as they've learned and developed their craft.
"Toby has come in eager to learn and has played a variety of roles, starting off as a small pressure forward and then working his way into the midfield.
"Wade has also shown his versatility, not only kicking 31 goals for the season so far but also playing a valuable role in the ruck when required as well."
With McMullin and Derksen remaining with the club until the end of 2026 and 2025 respectively, the Giants will hope their impressive VFL contributions can help the club continue in an encouraging direction under new coach Adam Kingsley.