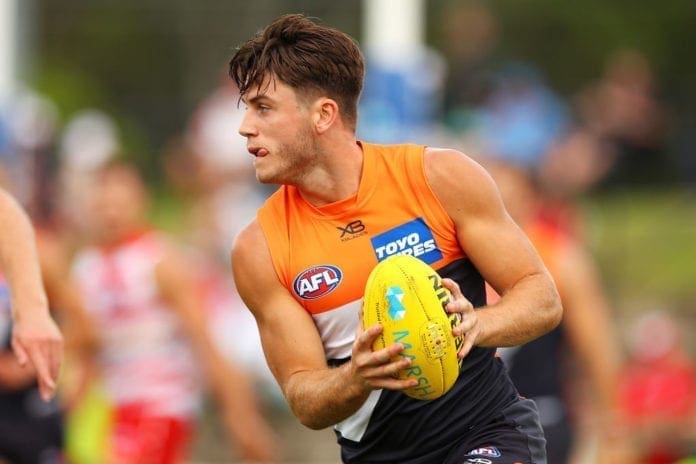 Xavier O'Halloran will remain at GWS until at least the end of 2023 after signing a one-year extension with the club.
O'Halloran was picked up late in the first round of the 2018 National Draft, eventually earning a consistent spot in the team during the 2021 season where he managed 17 games.
He has put together some solid performances in his short career, including a 23 disposal, six mark display in a Round 19 loss to Carlton this season, and the Giants front office believe he has the capacity to enhance his status at the club.
"He's still developing, and we look forward to seeing what he can do in 2023," Giants General Manager Jason McCartney said.
"He's a hard worker on the field, but he also adds a lot to the group off it – he has great energy, and we love that about him."
"We're pleased to have Xavier remain with the club for at least another season."
O'Halloran also expressed his own excitement about putting pen to paper.
"I'm really happy to be staying at the GIANTS," he said.   
"I love the club and it's a really special group to be a part of.   
"We know the program is going to look different with Adam Kingsley taking over and I'm looking forward to getting stuck into pre-season."
O'Halloran's signing comes after an experimental trade period which ensured GWS four top-20 picks in the upcoming national draft, as well as the acquisition of former Melbourne small forward Toby Bedford.