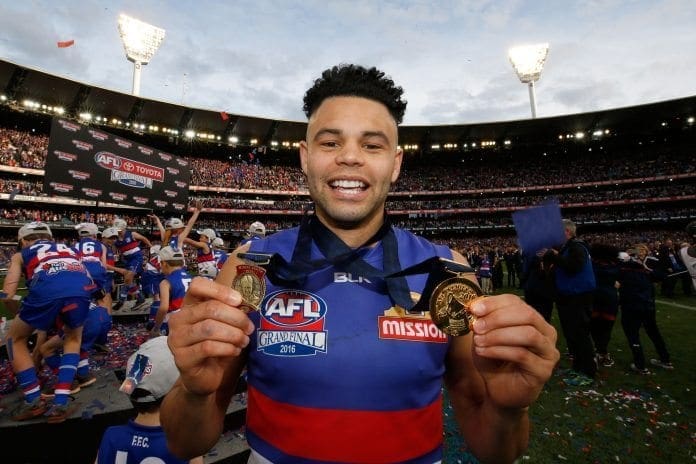 Was that the greatest day of football you have ever witnessed or what!?
After a lifetime of waiting, the Western Bulldogs are once again premiers of the AFL, defeating the Sydney Swans by 22 points at the MCG on Saturday.
We witnessed heroic performances across the ground that will go down in football folklore, a brilliant post-match act of love and recognition from a young head coach, and of course, the pain of losing a second Grand Final in three year for the Swans.
Here is Zero Hanger's bumper Grand Final edition of winners and losers.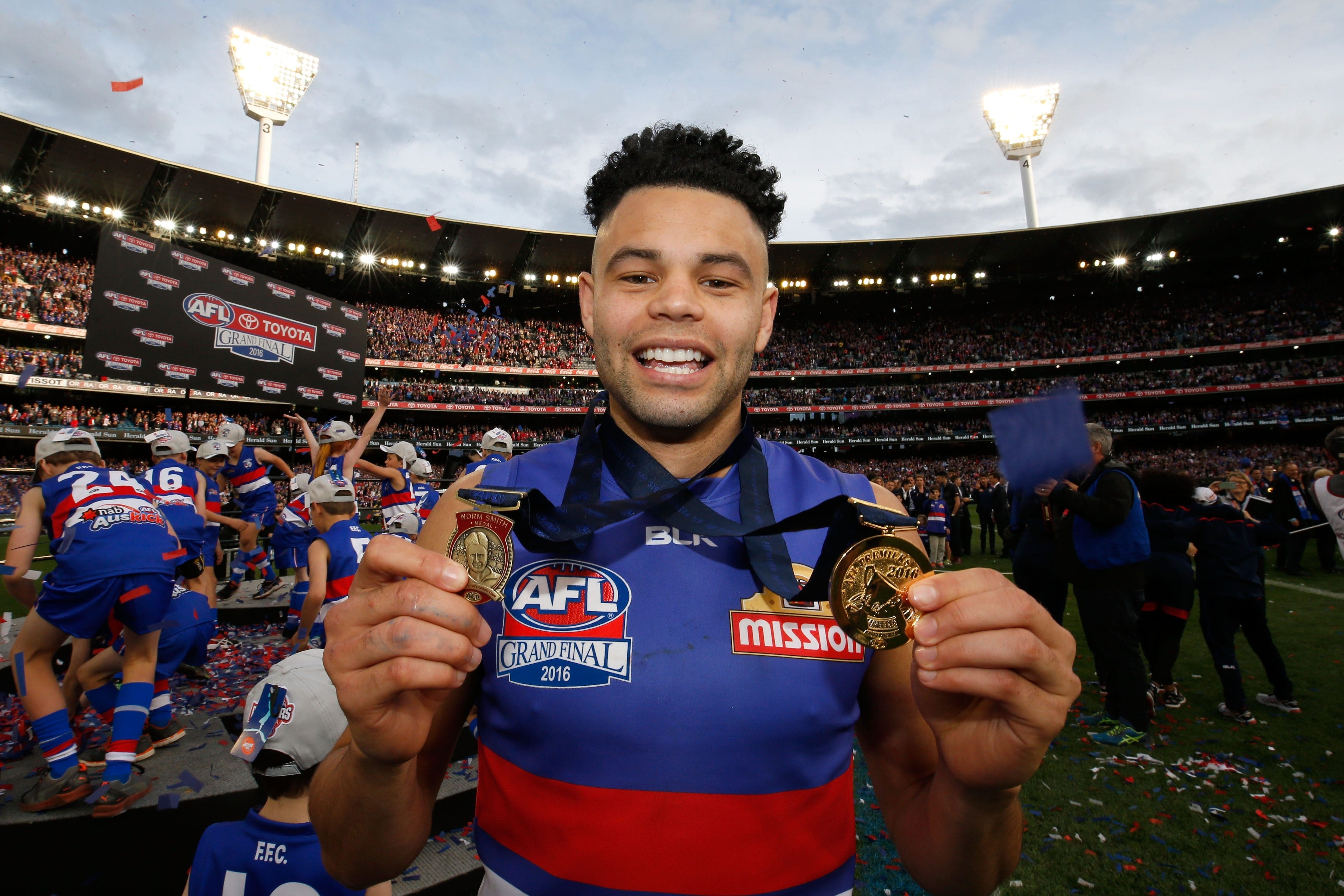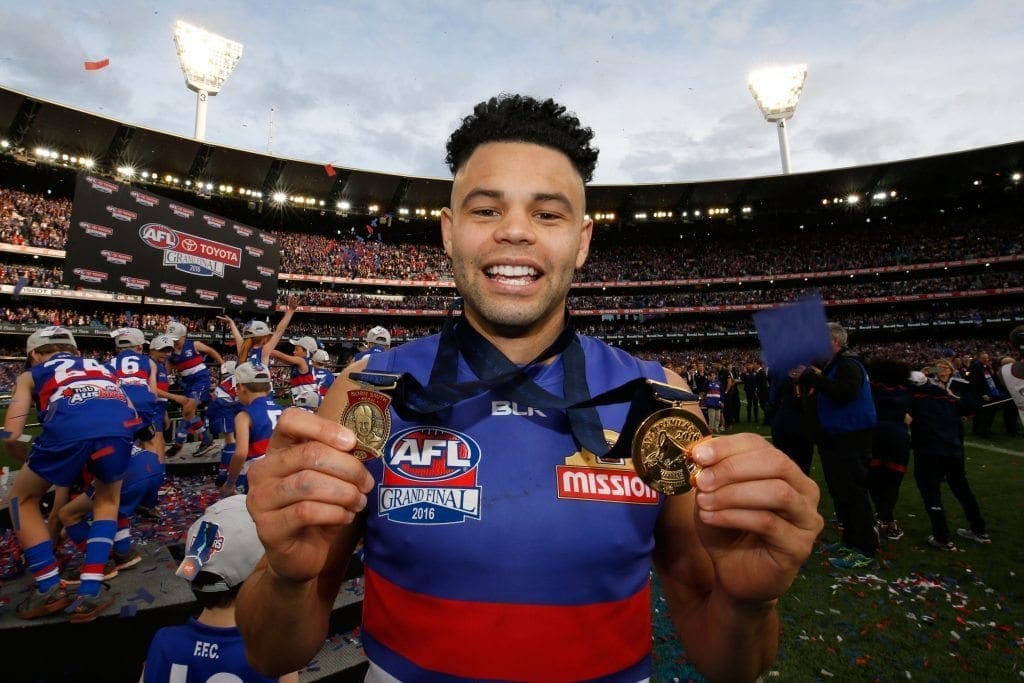 Winner: Jason Johannisen
Born in South Africa, where few if any have even heard of AFL, it was almost written in the stars that a late round Rookie Draft selection would become the newest champion of Melbourne's western suburbs.
Jason Johannisen's 33 disposals and seven marks propelled him to an unlikely Norm Smith Medal triumph in an even more unlikely premiership team. There truly are some days where the truth is far less likely than fiction.
Loser: Josh Kennedy
It is wrong of me to call Josh Kennedy a loser, because was not on Saturdayt. Three goals, 34 disposals and five clearances in the final match of the year was a brilliant effort.
Kennedy tried his heart out that day, but unfortunately did not get the same support from a lot of other players wearing red and white. A near Norm Smith performance all for naught in the end.
Winner: Luke Beveridge
On to the coaches now, and Luke Beveridge not only gets to start off his trophy cabinet with a premiership cup in just his second season in charge, but has announced himself as a potentially all-time great head coach in the future.
Who could forget the gaffer capping a fantastic day off with a rare act of brilliance that almost certainly instantaneously immortalised itself – the handing of his premiership medal over to injured captain Robert Murphy.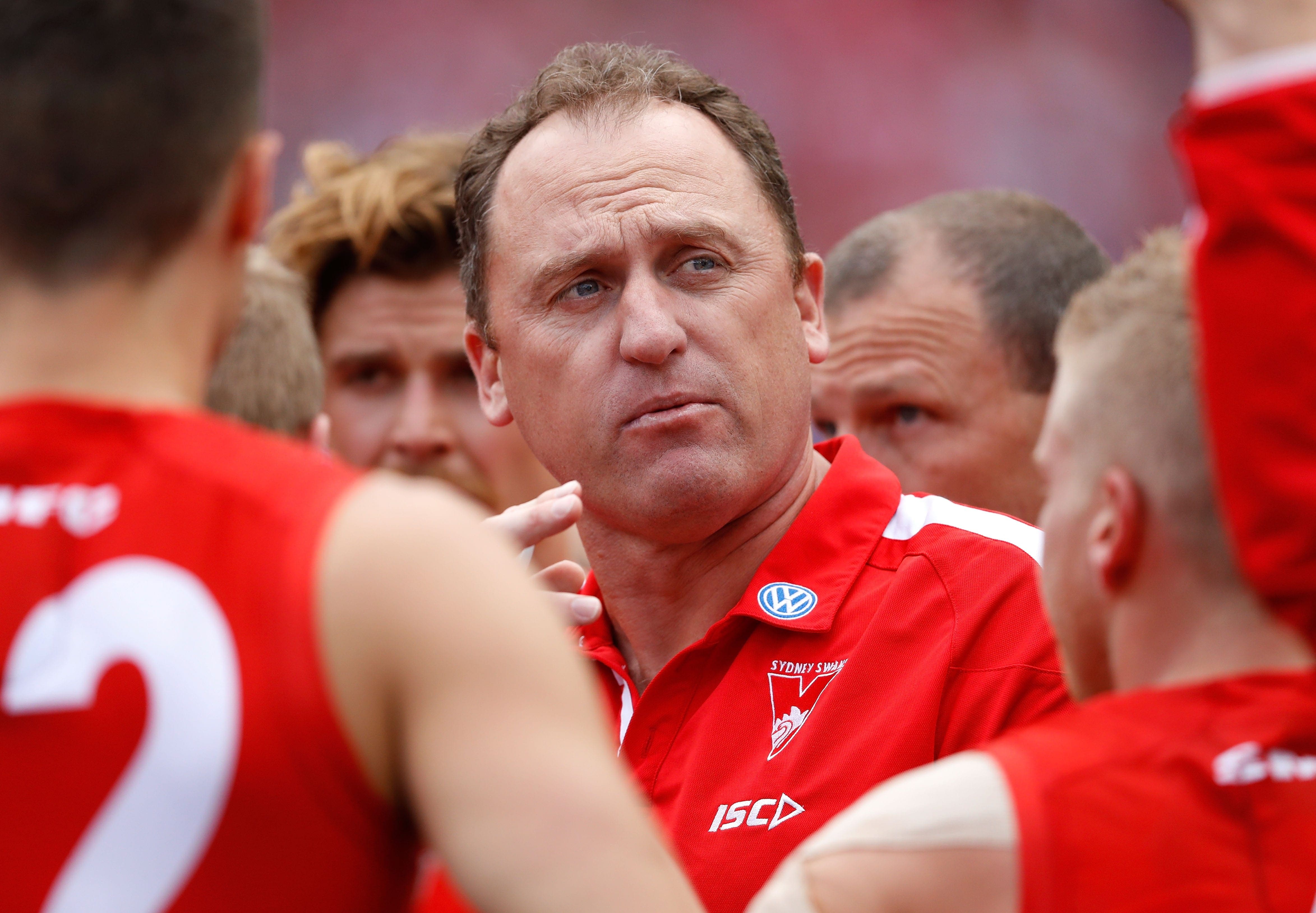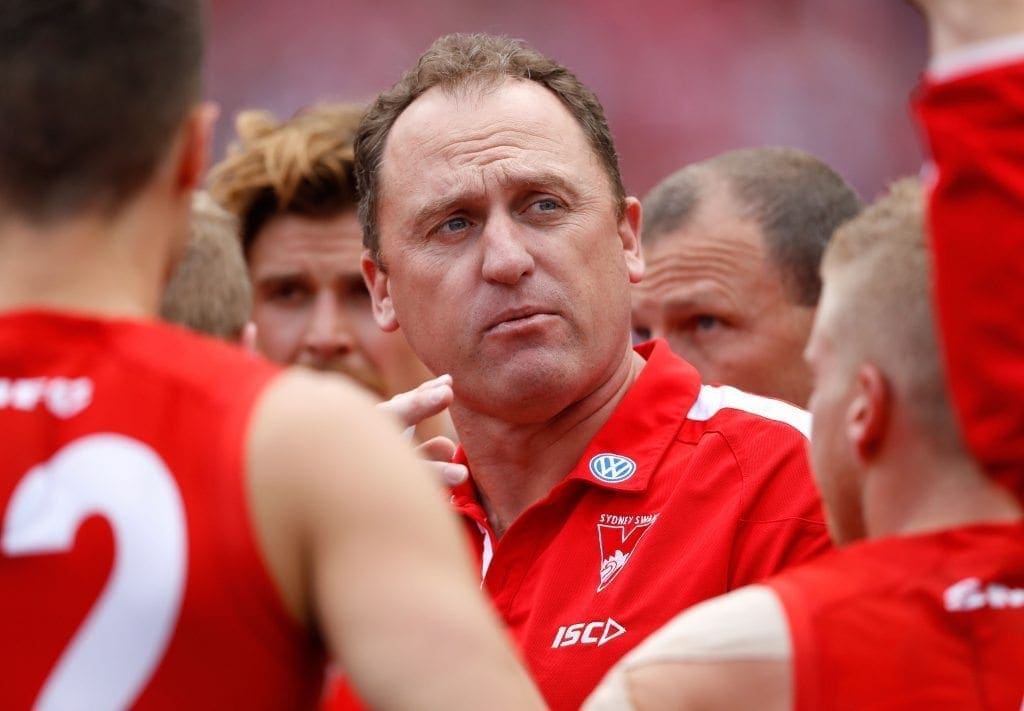 Loser: John Longmire
At the risk of being called out for a knee jerk reaction, John Longmire's' career is potentially about to hit a crossroad. He is undoubtedly a great coach and he has won a premiership, however, with two Grand Final losses from three attempts, who knows what is going through the heads at the SCG.
In fact, his lone premiership cup in 2012 marked a similar time at Hawthorn. It was at this point where Clarkson's career trajectory took off to legendary status. Can Longmire's do the same?
Winner: Gillon McLaughlin and the AFL
There is no doubt a Bulldogs victory was the better result for the AFL, but that is not what we are talking here. We are talking numbers baby. Exes and ohs.
The Grand Final had a peak TV audience of 5.6 million eyeballs, including 5.16m siren-to-siren, 705,000 in Sydney, and a whopping 91.2% of active Australian TVs – and this is before Telstra customers are factored in. From all points of vantage, a fantastic day for the league.
Losers: Lin Jong, Jack Redpath, Matthew Suckling, and Mitch Wallis
Yes, they were involved in a team that won the premiership. But none of these men are Bob Murphy. None quite had the effect off the field that their injured skipper had.
These four unlucky souls truly did miss out on their club's finest hour in its' 139 year history. While that may not have sunk in yet, it will later on, and it will undoubtedly hurt.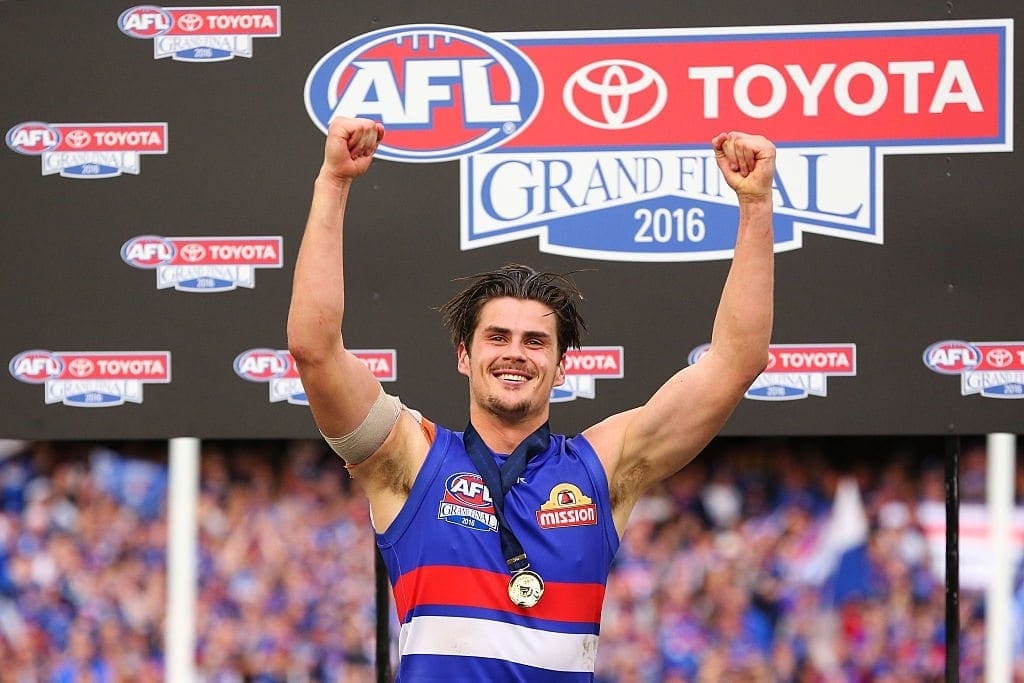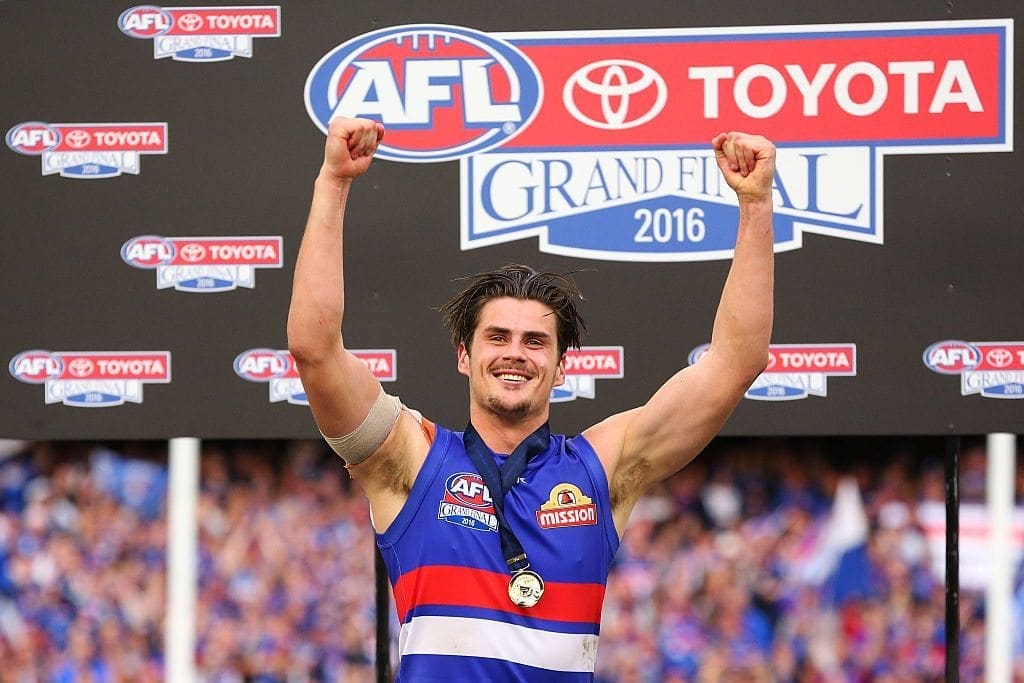 Winner: Tom Boyd
At the start of the year, if you were picking the Dogs best 22, you could have been forgiven for leaving Tom Boyd out. Post this latest Grand Final, he will be one of the first picked.
Nothing quite paints a target on your back like the million dollar contract Boyd received, and on Grand Final day, he lived up to it, and then some. The best players stand up in the biggest games, and Boyd has entered that echelon and looks to have come of age.
Losers: The umpires
No one was robbed of any premierships on Saturday, but as they say, the umpires standing out is never a good thing.
The final free kick count was 21-8 in the Doggies' which does not paint a good picture.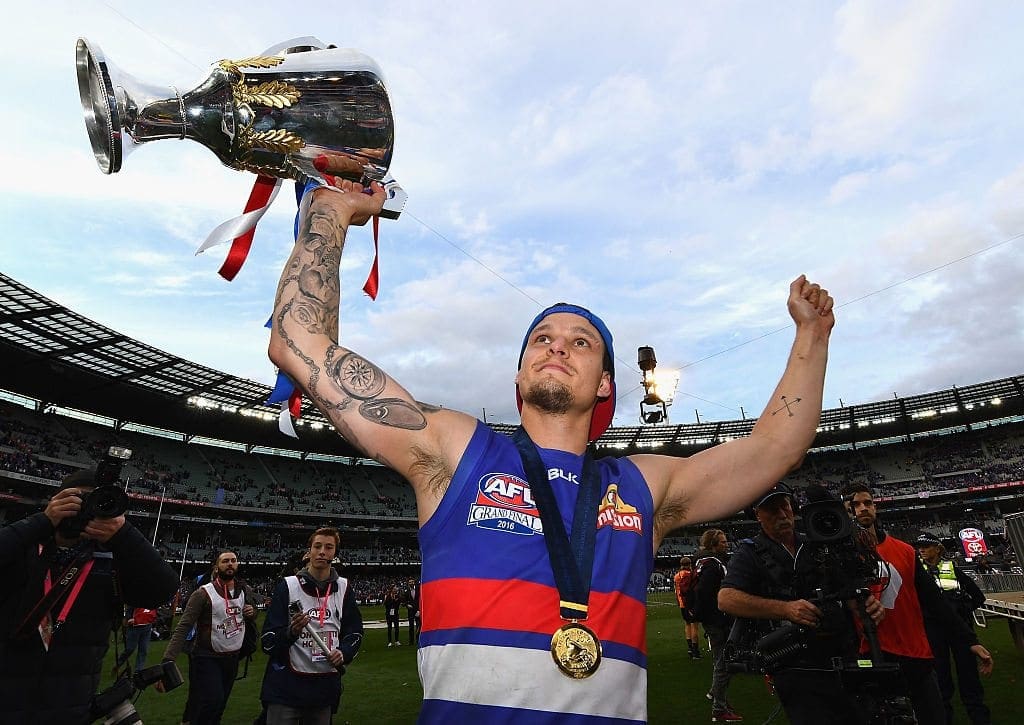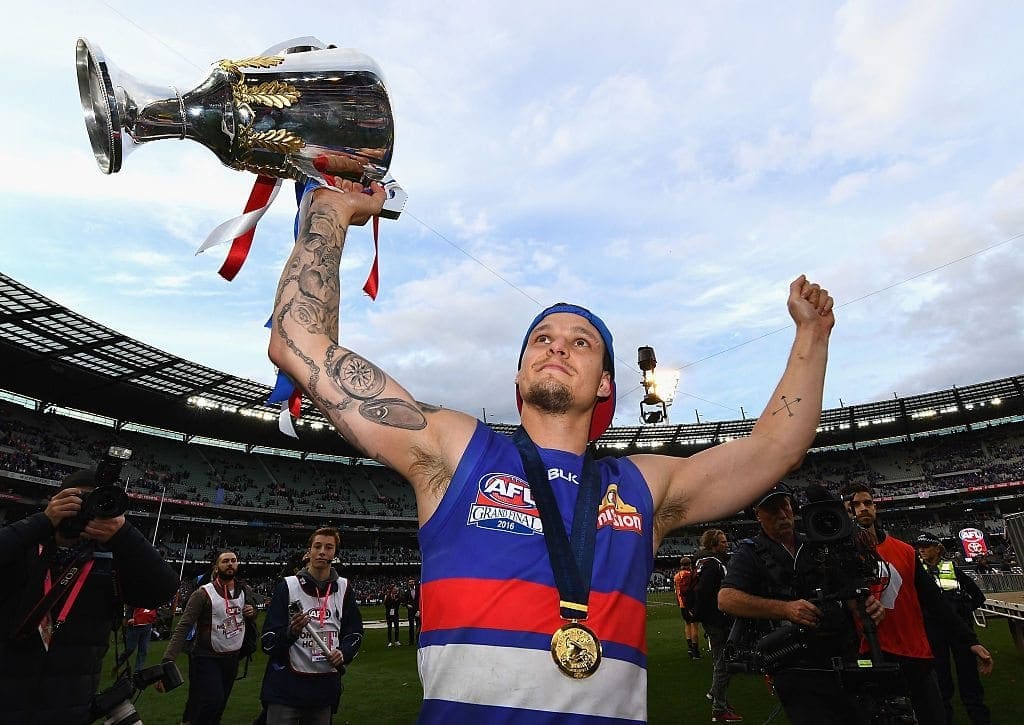 Winner: Clay Smith
The past few weeks have been so chock full of fairy tales that you can be forgiven for missing one or two. If you have missed that of Clay Smith's, it's definitely one worth googling.
Far from a regular member of the squad at the start of the season, Smith battled through three knee reconstructions and the death of a good friend to be there on Grand Final day. The rest is history.
Loser: Ben McGlynn
The Sydney Swans carried plenty of handbags throughout Saturday's game, but none more so than poor Ben McGlynn.
In what may have been his last AFL game, Ben McGlynn was unfortunate enough to not only play in both of Sydney's Grand Final losses, miss the one premiership in 2012 due to injury, but completely stink it up yesterday. In and out of the team all year, it's hard to imagine a situation in which he plays again, with reports suggesting he will hang up the boots.
He also played for Hawthorn from 2006 to 2009, but was not part of the Hawks' 2008 premiership.
Winner: Dennis Cometti
Even despite all the elation of the match, it would be rude not to mention Dennis Cometti, not just for yesterday but for his contribution to football and sport as a whole.
Congratulations on a great career Dennis. Enjoy your retirement, and what a fantastic way to be sent off into the sunset.
Losers: The Sydney Swans
This one pretty much goes without saying, but let's dissect it a little further. Sydney finished the season on top of the ladder, and despite a hiccup in week one, they basically rolled into the Grand Final as favourites.
Facing a bunch of men with the weight of the country on their shoulders and in far deeper than they cared to know, the Swans' experience and superiority had the chance to come up trumps. It didn't.
Winner: Football
No Victoria, this is not a victory for your state. Unless you are wearing red and white, this is a victory for all of football.
This was a fantastically competitive season. The brilliant display of football throughout the Grand Final, and the jubilation on display at the end of it, is exactly why we play, watch and love this sport.