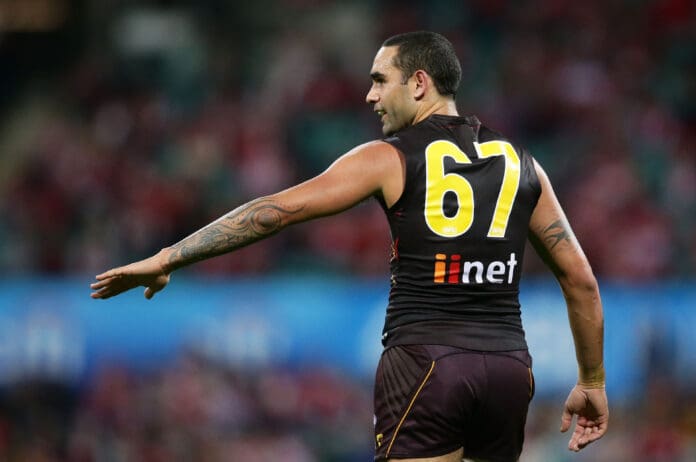 When it comes to Australian Rules Football, the number on the back of the jumper has always meant less, while simultaneously meaning more.
Unlike all forms of rugby and the world game, they don't denote any particular position, and unlike the NFL for the longest time, there has never been any restriction on which player could wear which number - except for seniority, of course.
Dissimilar to most American sports, we don't retire our numbers, either, meaning that new generations of stars and spuds alike have the opportunity to eclipse the legacies of champions that came before them.
From the legends in the low-numbered lockers to the also-rans with sixty-something stitched to the backs, here are the players that made the most AFL/VFL appearances in every jumper guernsey number ever seen.
Beware, things get a bit odd once we hit the late 40s.
1-8 
1 - Paul Roos - Fitzroy/Sydney - 356 games
2 - John Nicholls - Carlton - 328 games
3 - Jarrad McVeigh - Sydney - 325 games
4 - Andrew Mackie - Geelong - 280 games
5 - John Rantall - South Melbourne/North Melbourne/Fitzroy - 330 games
6 - Brad Johnson - Footscray/Western Bulldogs - 355 games
7 - Doug Hawkins - Footscray/Fitzroy - 329 games
8 - Jack Riewoldt - Richmond - 347 games