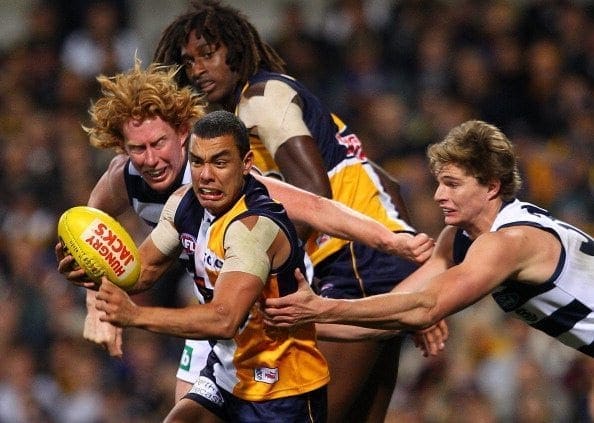 West Coast premiership player Daniel Kerr has been sentenced to two years in prison after admitting to burning his parents' Western Australian house in 2021.
Fronting a Perth Magistrates that year, Kerr admitted to setting the Kardinya house on fire and has now been handed a backdated sentence of two years.
Kerr has served the full sentence, however, has been remanded in custody due to other charges that will go on trial later this year.
The 2007 All-Australian team member initially denied responsibility for the mysterious fire before admitting to burning the house several months later in September 2021.
Kerr was living with his parents at the residence and set fire to the back rooms of the property when no one else was at the home. He was arrested in Cottesloe soon after neighbours contacted emergency services.
Over $250,000 in damages were recorded in the aftermath of the fire, according to The Age. 
Since being in prison, Kerr has been diagnosed with schizophrenia.
Kerr played 220 games for West Coast between 2001-2013 and was a member of the club's 2006 grand final-winning side.