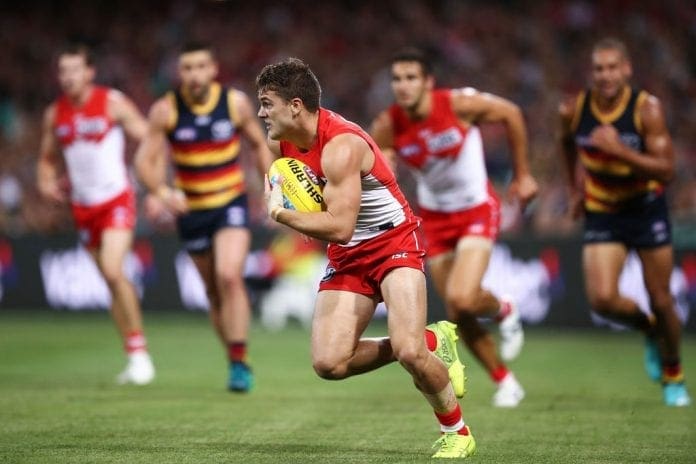 According to AFL legend Terry Wallace, Friday night's clash between Sydney and Adelaide at the SCG will be the biggest game of the round, with the loser to start the season 0-2.
Wallace isn't convinced by the Swans in particular, after they trailed the Bulldogs by as many as 40 points before going down to the Dogs by 17 on Saturday night.
The Swans have been slow starters in the past, and Wallace spoke to SEN on Tuesday afternoon, questioning their ability to be a top side in 2019.
"I'm quite worried about the Sydney Swans," Wallace told SEN Afternoons.
"If you go back to 2017, they lost six in a row and then got it together and still made it, but you don't want to be doing that.
"In 2018, they lost six home games so there's just some cracks appearing and I did that game live the other day, I don't think they've got enough depth through the middle of the ground and I don't think they're quick enough.
"Swans supporters will sort of say, here we go again, we've been questioned before and they found a way to get into a position where they could have won so I'm not saying they're dead and buried, I've just got a bit of concern about them being a top-end team."
Adelaide lost to Hawthorn at home on Saturday, and with this match-up is one Wallace says neither team can afford to lose.
"Right now I'm tipping the Crows (to beat Sydney)," Wallace said.
"I think whoever walks off the SCG on Friday night as the loser is already in a fair bit of strife. The loser will be in trouble."