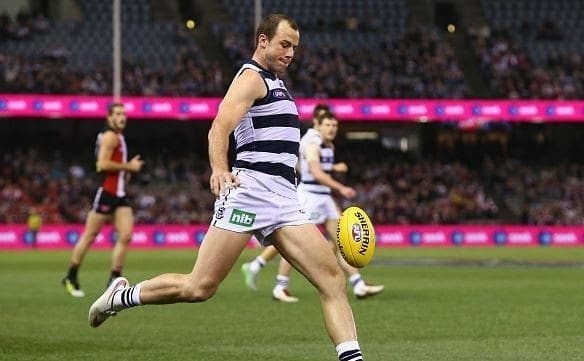 Geelong says Josh Walker is a required player, despite rumours linking him with a move to the Blues in a trade for swingman Lachie Henderson.
"Obviously Lachie's finished at Carlton and he's been associated with Geelong and we'd be very happy to have Lachie at Geelong but once again it's a trade with Carlton that has to be done," Geelong list manager Stephen Wells told NAB Trade Radio.
"He's not a free agent, so we'll be talking to to Carlton at the appropriate time to try and get a trade done."
However, Wells said that forward Josh Walker is a required player, despite speculation he could be used in a trade to get Henderson the Cats.
"Josh had a  terrific year with us and he is a required player...but sometimes players look for opportunities where they might read the play a bit and say well if I get to another club I can play a bit more footy than I might at a particular club," he said.
"But we're very happy with the way Josh went this year and it's no certainty that Josh will be leaving Geelong."
Wells also confirmed Geelong's interest in West Coast midfielder Scott Selwood.