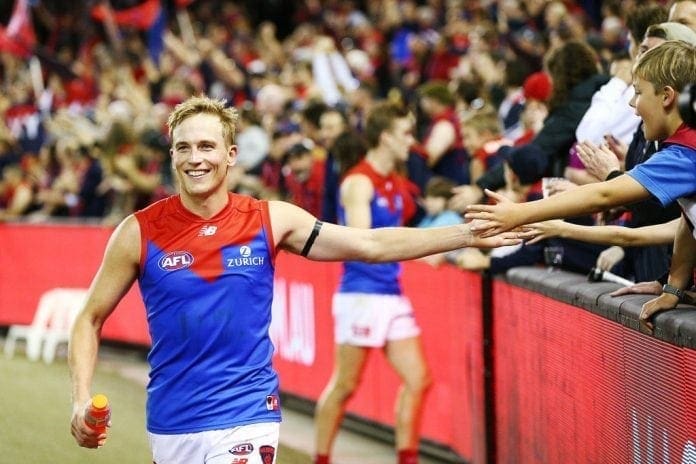 Demons veteran Bernie Vince has spoken out about his post-match conversation with Cats superstar Patrick Dangerfield a fortnight ago.
The pair's friendly chat was controversially received by the wider community given the Demons had just suffered a shattering after-the-siren loss, but Vince has played down the criticism.
"It was just one of those things, having a chat afterwards, a bit of a smile, the game had finished, not smiling wasn't going to change the result but I understand why people made those calls," Vince told Nova 100.
Vince that revealed he and Dangerfield were talking about his father, who had recently undergone a battle with cancer.
"My old man was pretty crook about 12-18 months ago, Danger was just asking how he was, I said he's still complaining about not getting any rain on the farm, bit of laugh," he said.
"He was actually at the game too, so I said he's somewhere. We said we've just got to find out what bar he's in or something like that, that's how small it was."
Vince sid that his smiling demeanour after the game had been misinterpreted, adding that he was "shattered" with the result.
"The thing is I was as shattered as everyone that we lost," he said.
"I was on the ground, I thought what's the point of being on the ground here, Lachie Henderson picked me up and shook my hand. Danger was the next one in. That's how it happened."