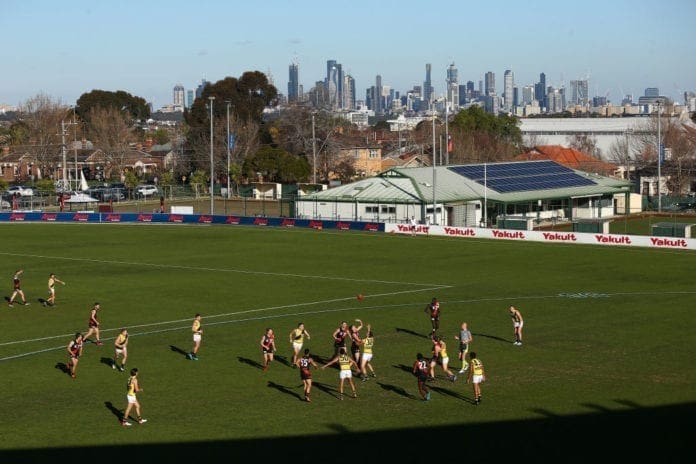 With a recent spike in COVID-19 numbers in Victoria and changes to restrictions within the state, the Casey Demons have pulled out of the 2020 VFL season.
Melbourne's GM of Football Josh Mahoney explained the decision via the club website.
"Following advice from club medical experts due to the risk of transmission and our own risk assessment, we have decided this was the best option for the club," Mahoney said.
"Whilst we were originally comfortable running the program under the VFL protocols and the introduction of our own, the increase in community cases across Victoria has contributed to this decision."
Mahoney said the club explored all its options before coming to the result which will see Casey miss the 2020 VFL season.
"The club has worked long and hard to give ourselves every chance to participate this season and I thank our staff for that work and our players for their positive attitude," Mahoney said.
"The VFL and the other seven clubs have worked diligently and collaboratively in supporting each other throughout this process. We'd like to thank them for their support.
"We are disappointed for our players, coaches and staff. They were excited to begin training and the possibility of getting a season underway, but they fully respect the club's decision."