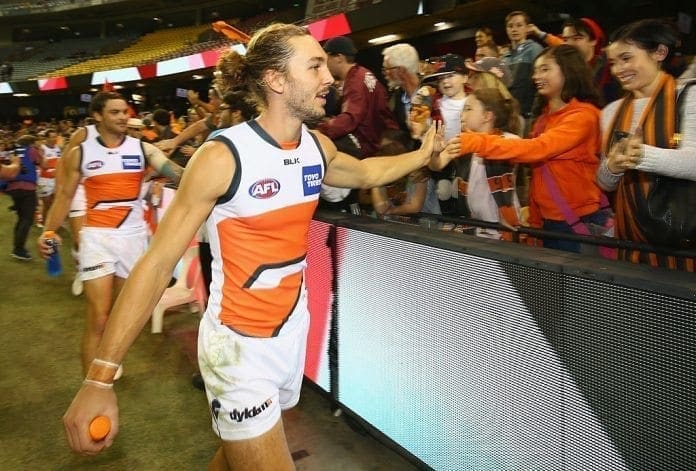 GWS has announced that inaugural players Samuel Reid and Matt Buntine have not been offered contracts for 2022.
Buntine was taken by GWS with pick five in the 2011 national draft, and went on to play 67 games in his 10 seasons at the club.
Injuries and a deep Giants list have hindered consistent playing time for Buntine, however the defender developed into a key off-field leader for the club.
Reid took a very different path in his AFL career, spending his first four seasons at the Bulldogs.
After moving to GWS for its inaugural season in 2012, Reid retired after 14 games and two seasons due to persistent injuries.
Reid then made an unlikely comeback to AFL level two years later, managing another six seasons at the club.
The 31-year-old has played 108 games during his career and was a member of GWS's Grand Final side in 2019.
Speaking to gwsgiants.com.au, Giants General Manager of Football Jason McCartney praised the two careers.
"As foundation players who have been at the GIANTS since day one, Sam and Matt have contributed enormously to our club, both on and off the field, over the past decade," McCartney said.
"We thank them for their roles in building the GIANTS during our formative years, they will always have an indelible place in the club's history.
"We wish Sam, Elissa and Elijah, along with Matt and Bessie, all the best for the future."