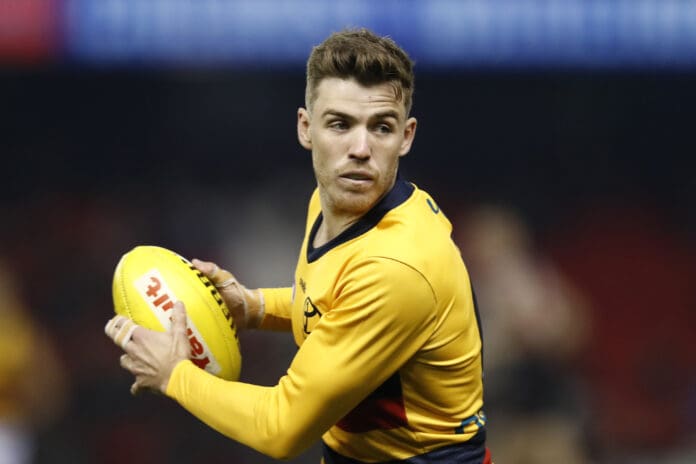 Skipper Rory Sloane and wingman Paul Seedsman have been moved to Adelaide's inactive list, meaning they will not play for the rest of the AFL season.
Sloane tore his ACL against the Tigers in Round 5, while Seedsman has not played at AFL level in 2022, with the 30-year-old still suffering lingering effects from a pre-season concussion.
The move means that Adelaide has opened up two list spots for the Mid-Season Draft next week.
Adelaide's general manager of list management and strategy, Justin Reid, said that while both players are recovering, Seedsman is still experiencing persisting concussion symptoms.
"Rory has started his rehabilitation from a knee reconstruction and we look forward to him returning to the field next year...while Paul is making some progress in his recovery from concussion, he continues to experience symptoms and his health and wellbeing remains the priority," Reid told afc.com.au.
"Rory and Paul remain fully supported by the Club and heavily involved with our footy program, and their leadership off the field is invaluable for our young and developing group."
Seedsman has played 132 games, 83 of them at the Crows. He played every game last year, and was considered a chance to be selected on the wing of the 2021 All-Australian team after being selected in the 40-man squad.

The wingman had visited specialists over his concussion, with the club taking a cautious approach to the injury.
Concussion caused the early retirement of All-Australian Eagle Brad Sheppard late last year, while Bulldog Mitch Hannan is ruled out for an indefinite period after suffering the injury.