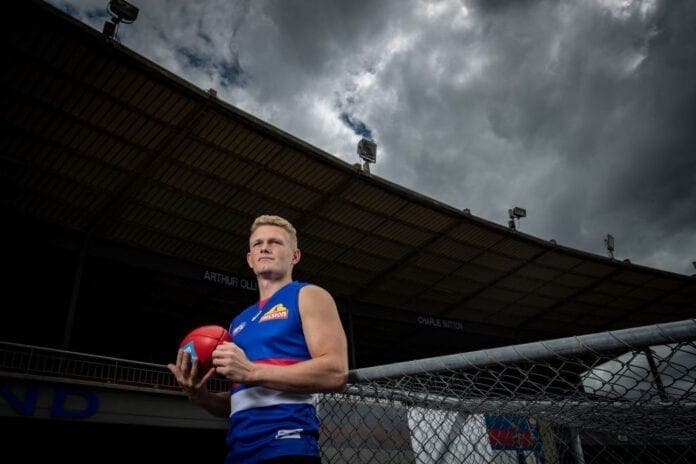 Adam Treloar has spoken about his relief to have played against former club Collingwood.
Much was speculated about how the Magpies would respond to Treloar but from the opening bounce, it was clear there were no hard feelings about his departure or his recent comments about coach Nathan Buckley.
Treloar showed signs of his brilliant best but finished the game with 18 disposals as the Bulldogs came away with a 16-point win.
Treloar was met with a friendly hug from Tyler Brown at the start of the game and from then on there was camaraderie between the 28-year-old and his former teammates.
Treloar told Channel 7 after the game that he is glad the storyline against his former club is over and he can now focus on his future at the Bulldogs.
"I am kind of glad it is over now," Treloar said on Channel 7 and reported by the Herald Sun's Glenn McFarlane. 
"We can move on now and stop talking about the Adam Treloar versus Collingwood [storyline].
"It was never that; it was about our Round 1 clash, no matter who it was."
"They were very emotional because I do love the guys over there and each and every one of them mean a lot to me. All the players on the field mean a lot to me now, so I'm glad that one is over."
Treloar and the Bulldogs will aim to make it two wins to start the season when they host West Coast at Marvel Stadium on Sunday, March 28.