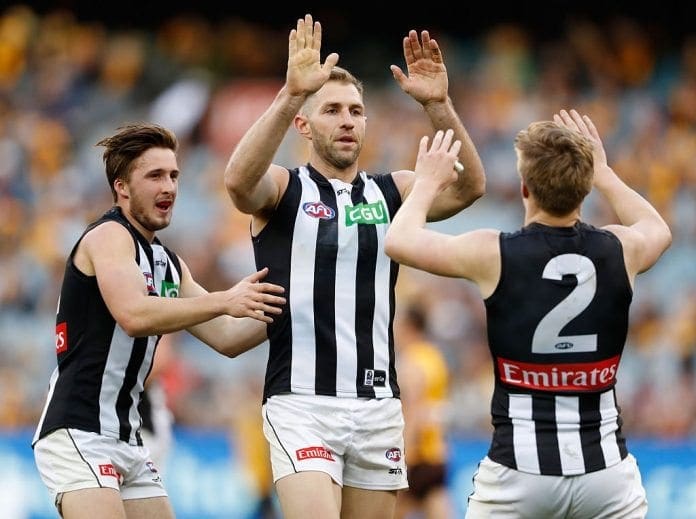 In 2004, Travis Cloke was a promising young forward set to enter the AFL and had the option to start his AFL career with either Richmond or Collingwood under the AFL's father-son selection, with the power forward choosing Collingwood as his club of choice.
But in a recent reveal by Cloke, it was Richmond who went above and beyond to lure Cloke to Punt Road before ultimately selecting the Pies.
Speaking on the TAB Inside 50 Podcast, the premiership forward said Richmond "threw the kitchen sink" at him in hope of luring his services to Punt Road.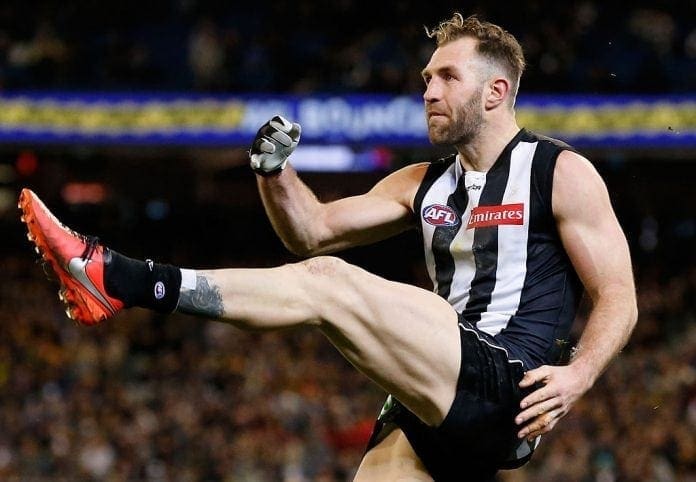 Their attempts failed however, but Cloke has revealed the late great Danny Frawley had played a major role in looking to entice the forward to the Tigers' offer.
"I had the Tiges almost throw the kitchen sink at me to go there," Cloke said.
"Noel Judkins was the recruiter at the Pies at the time and this is when you could sign father-son mid-season and it's all done.
"I was at Noel's in June or July and negotiations and talks were going through.
"'Spud' was the coach of the Tigers at this time and lived around the corner. He came around to 'Juddy's' as he did on a Wednesday night.
"We were sitting there, dad and I, and there was a contract sitting on the table.
"Spud walked in with a couple of drinks and said, 'well, I guess I'm too late for that, let's just sit down and have a drink'. That was kind of what happened there and that got the ball rolling of why I went to the Pies in the end."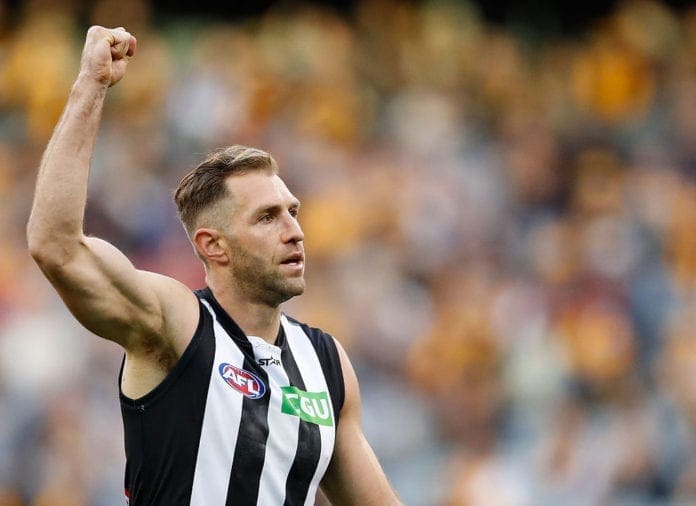 When asked about why he chose the Pies over the Tigers, Cloke said the opportunity to join a team on the rise and play with his brothers at the same club was a big selling point.
"The real reason why I went to the Pies was they were transitioning from Victoria Park to the Holden Centre at the time," Cloke said.
"They had bottomed out a bit but were really climbing back up the ladder. So the opportunity for me to be a part of a successful club was an option, but also the idea of playing with both my brothers was a real selling point."
Cloke would eventually go on to play 246 games with the Pies, kicking 441 goals and earning All-Australian honours two times before moving to the Western Bulldogs.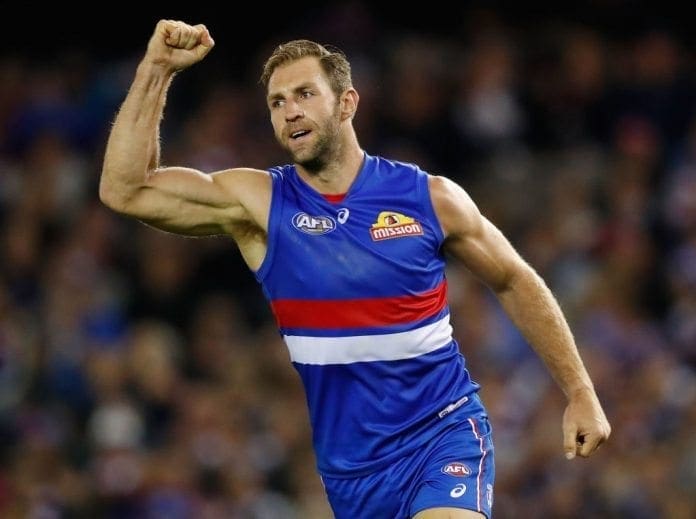 The star forward played at Whitten Oval for one season in 2017, featuring in a further 10 games and kicking 11 goals for the club before retiring.