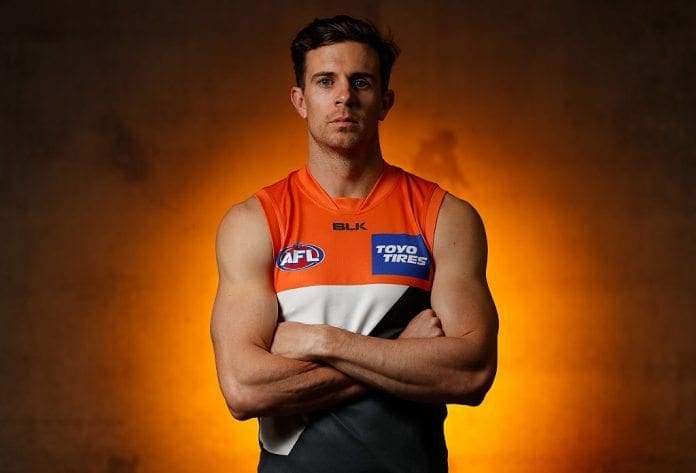 I have long held the belief that when it comes to player movements in any sport, fans can be a little hasty.
The same people who are so quick to label a move as good or bad for a player or a team are the same ones who are so quickly willing to retract that statement when the opposite is true at the end of the season.
Let's try and cover as many bases as we can when looking at this latest AFL trade period and some of the more poignant moves that took place.
What will be the best and worst scenarios for each trade that took place this season?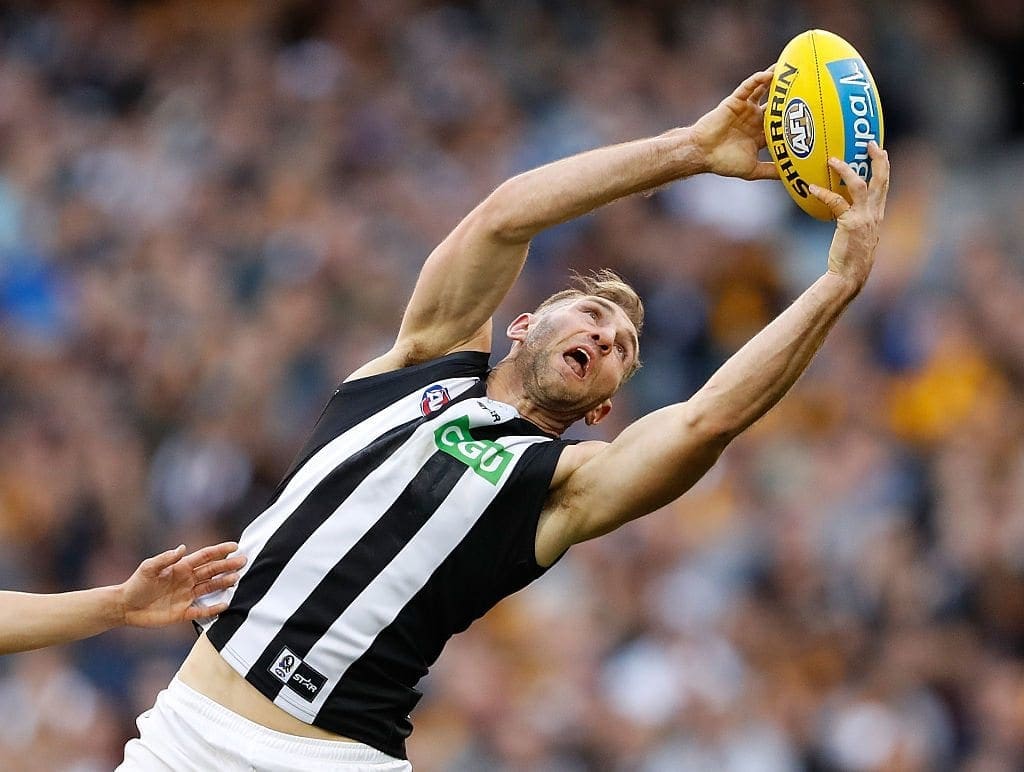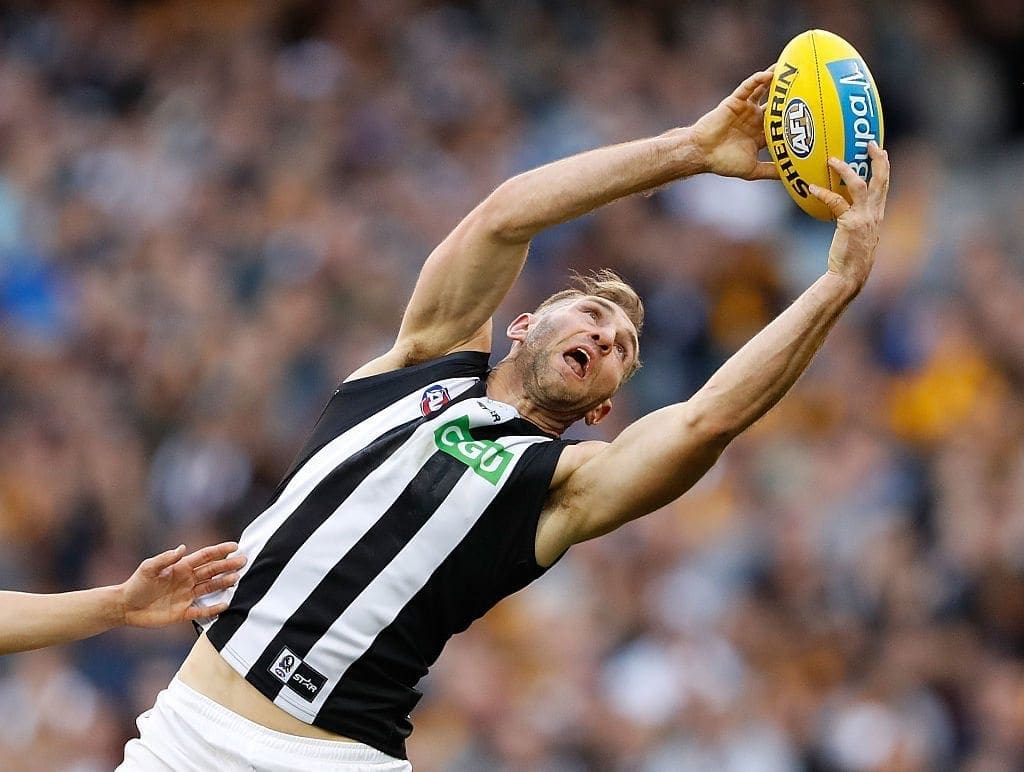 Travis Cloke to Western Bulldogs
This move will be good, if he even scratches the surface of pre-2016 Travis Cloke. Seventeen goals this season was his lowest total since 2006, his second year in the league, and in 2015 he managed double this year's total. Adding around 30 goals and another forward target to a premiership team would instantly look like great business.
But it will be bad if he does not rediscover that form, and is unable to break into the newly anointed best team in the league. Cloke has certainly set himself a formidable task requesting a trade to the Western Bulldogs, but it would be great to see him re-discover his best form.
It may get ugly, if he fails to even play a game in 2017. With Jake Stringer, Tom Boyd, Stewart Crameri, Tory Dickson, plus Jack Redpath returning from injury, as well as small forwards Caleb Daniel and Josh Dunkley, is this a possibility?
The dream scenario would be that all Cloke needed was a change of scenery, and he finds his second wind with his first 40 goal season since kicking 68 goals in 2013.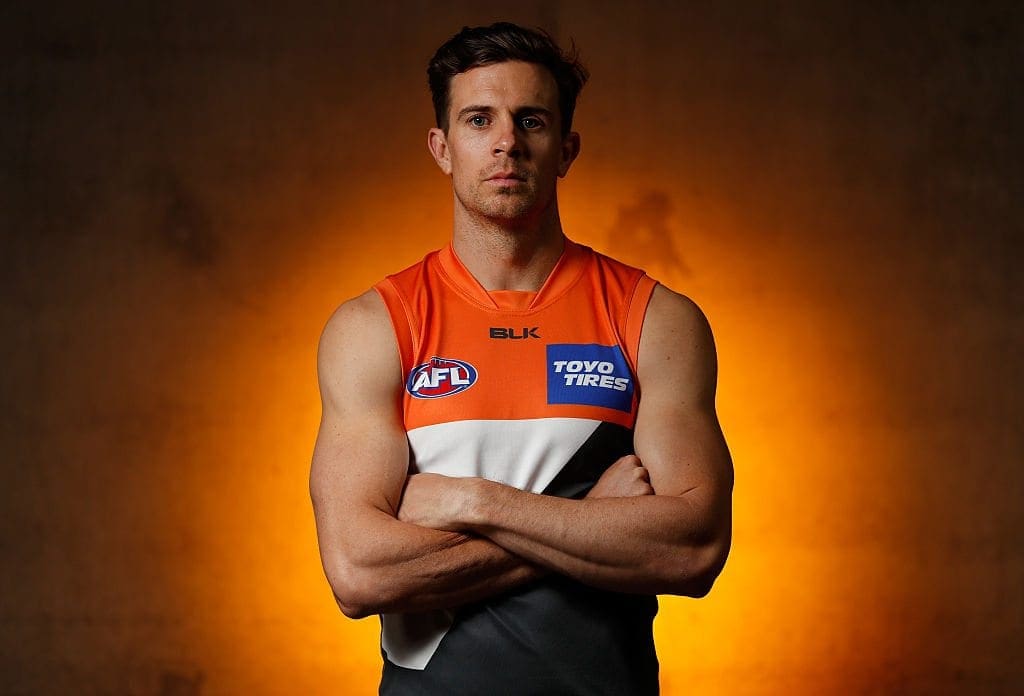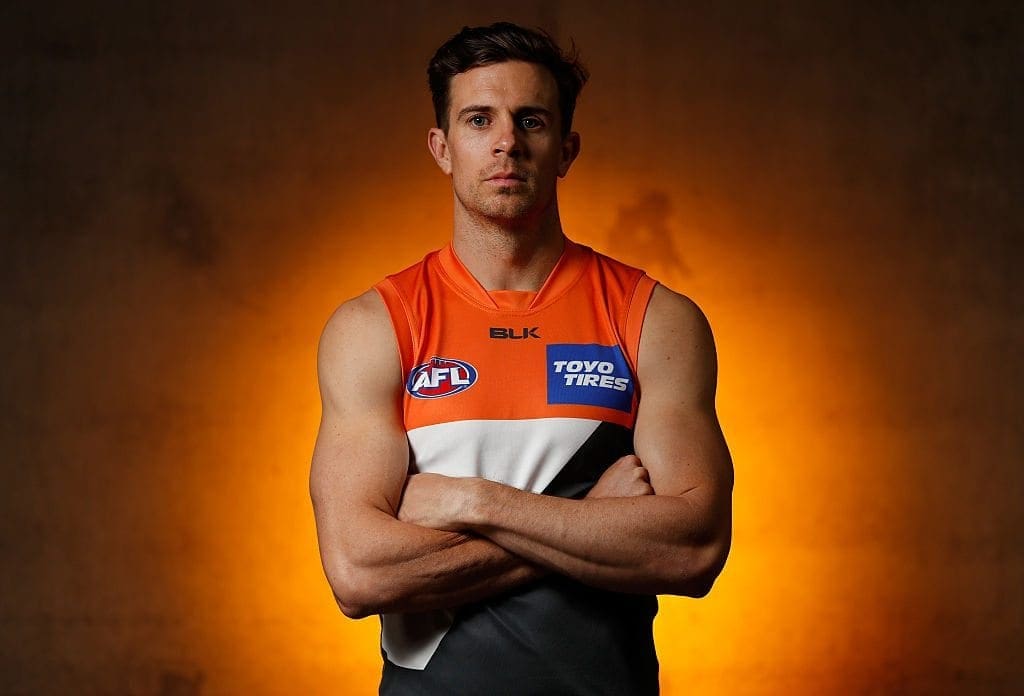 Brett Deledio to Greater Western Sydney Giants
Good, if Brett Deledio is still Brett Deledio when he arrives in western Sydney. At his best, he is a fantastic utility who has spent most of his recent footballing life in the forward line and will be another fantastic experienced addition to the side.
Bad, if he fails to stand out on the first good football team he has ever been on. Heading into his 13th season, he will be 30 at the commencement of the season, and this will be the best chance he has ever had to win a premiership. Surely a player as classy and experienced as Deledio will have no problem adapting.
Ugly, if his injury problems follow him to Olympic Park and worsen, restricting him to even less games than he played in 2016. For the record, that number was 11, which is the least amount of games he's ever played in a season, with his 2015 total of 17 the second least.
Dream scenario is that he fits in perfectly in his new team and provides the added polish needed to deliver a flag, and thrives with the very minimal pressure of production as well as the little to no profile of being an AFL player in Sydney.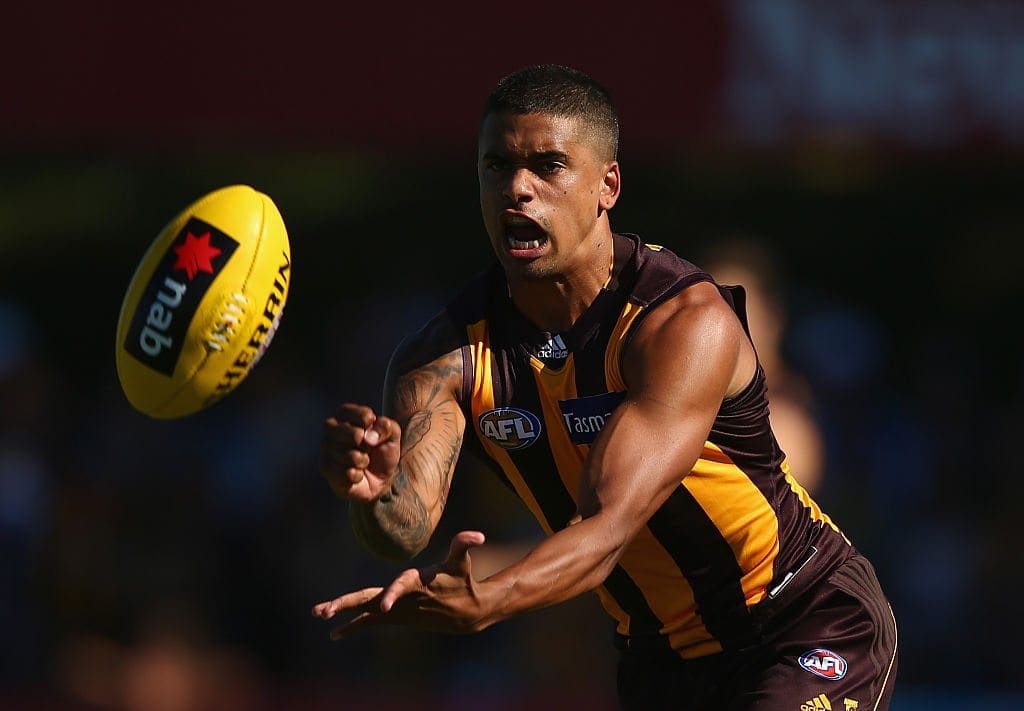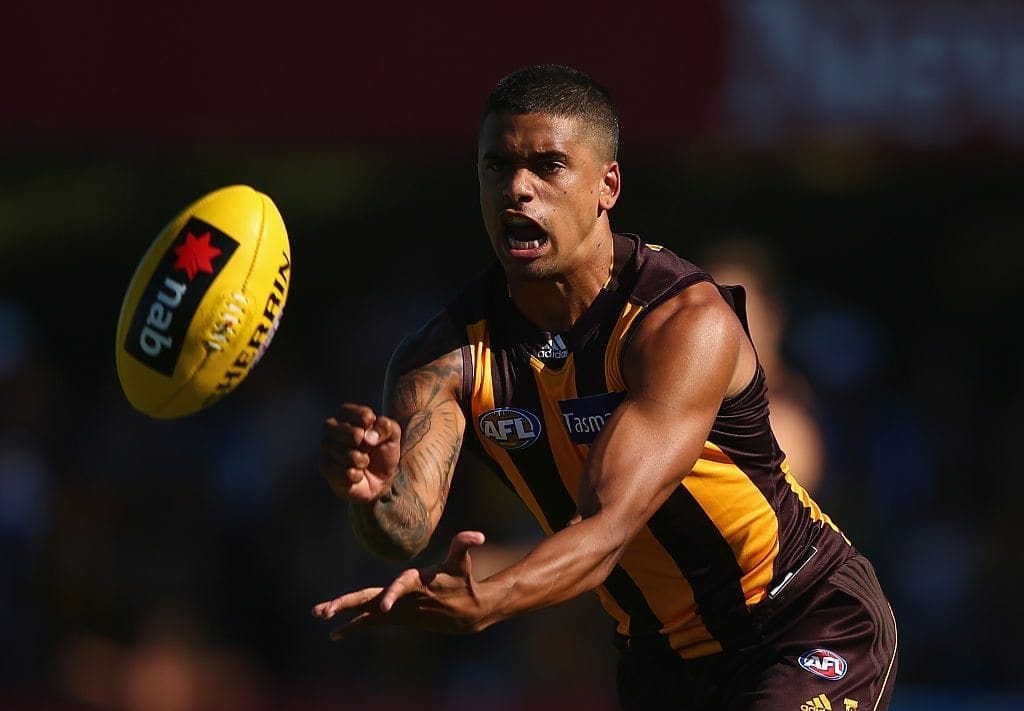 Bradley Hill to Fremantle Dockers
Good, if the move to the Fremantle Dockers to play with his brother is the re-invigoration required to reignite his stagnating career. After averaging a high of 20.5 disposals per game in 2014, he has seen a dip the past two seasons.
Bad, if he continues to get lost in what is an equally stagnating Fremantle midfield. It's possible that the Dockers' days as a premiership threat have passed them by, and with Ross Lyon attempting to change the way his midfield operates with no success, this is quite the chance.
Ugly, if Hill continues his disappearing act back in his home state. As mentioned, the past few seasons we have seen him go from 20.4 disposals per game in 2014, to 19.9 in 2015 and 17.4 this season. Let's hope the move is for the best, and not the contrary.
Dream scenario would obviously be for Hill to show why many Hawthorn fans had him pinned as the future of the Hawks' outside mids. In a good midfield, Hill can be very effective as a contest breaker, with his speed his best asset. If Freo can utilise that well next season, he may recommence the journey to becoming that player.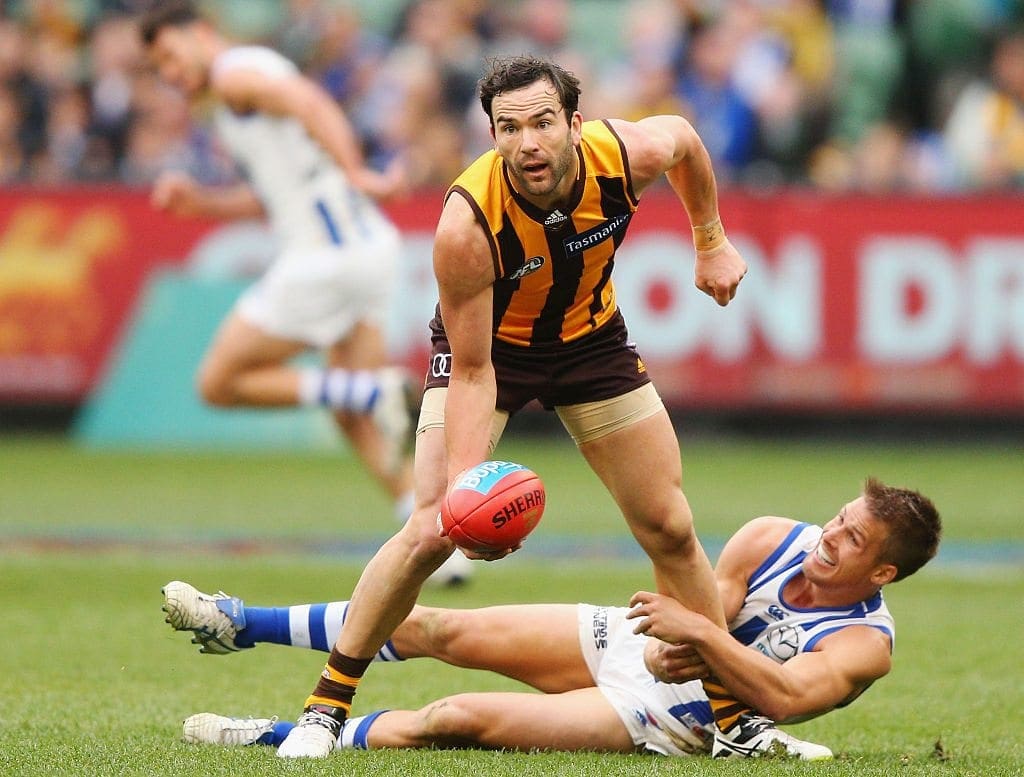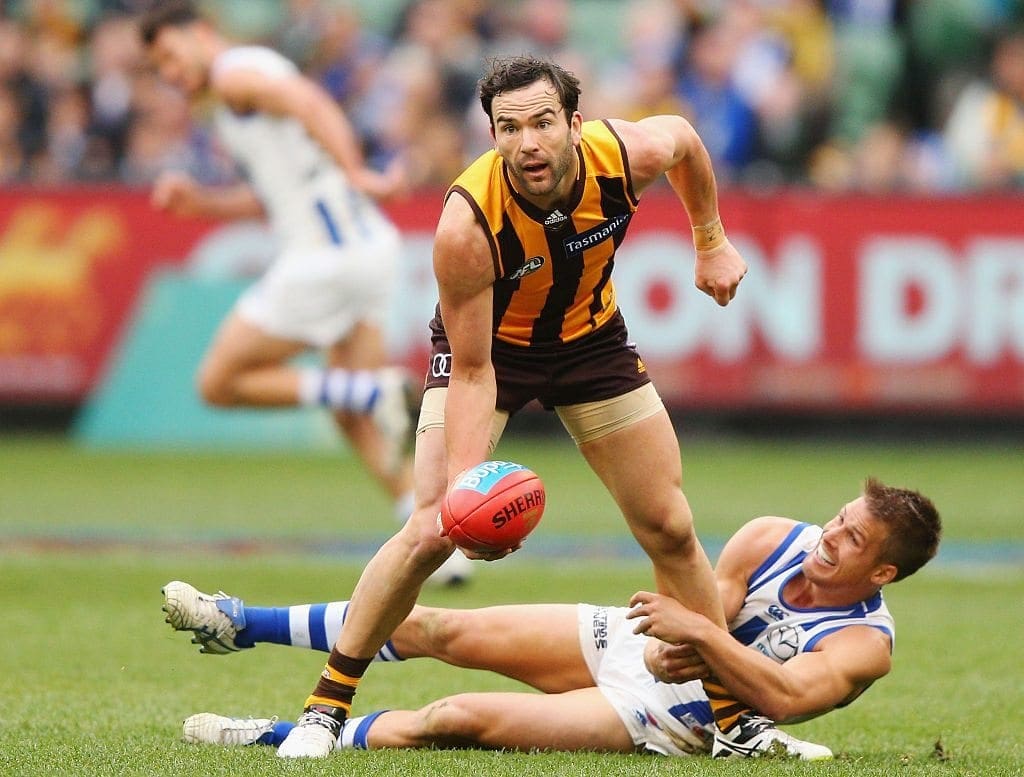 Jordan Lewis to Melbourne Demons
Good, if class truly is permanent. Jordan Lewis will be 31 at the start of next year, and by comparison, Jimmy Bartel's 2016 season as a 32-year-old was as classy and efficient as any he has played this decade. The Demons will not be looking for a game breaker in Lewis, just a refined veteran who will act as a finishing touch to a potential premiership contender in the next few seasons.
Bad, if Lewis visibly starts to show signs of an ageing body and ageing game. His last four seasons (three of which have been premierships) he has played 24, 23, 24 and 24 games, which is a lot of football. There's no reason to believe he'll slow down significantly, but it happens.
Ugly, if Lewis does get injured and starts to lose confidence in himself and his body. Again, an unlikely situation, but who knows how his body will react to different training regimes and a younger, less experienced list, after playing with one team his entire career.
Dream scenario is Lewis simply being as productive as he has been the past few seasons. If this simple scenario eventuates, Melbourne really may be ready to take the league by the scruff of the neck as soon as next year.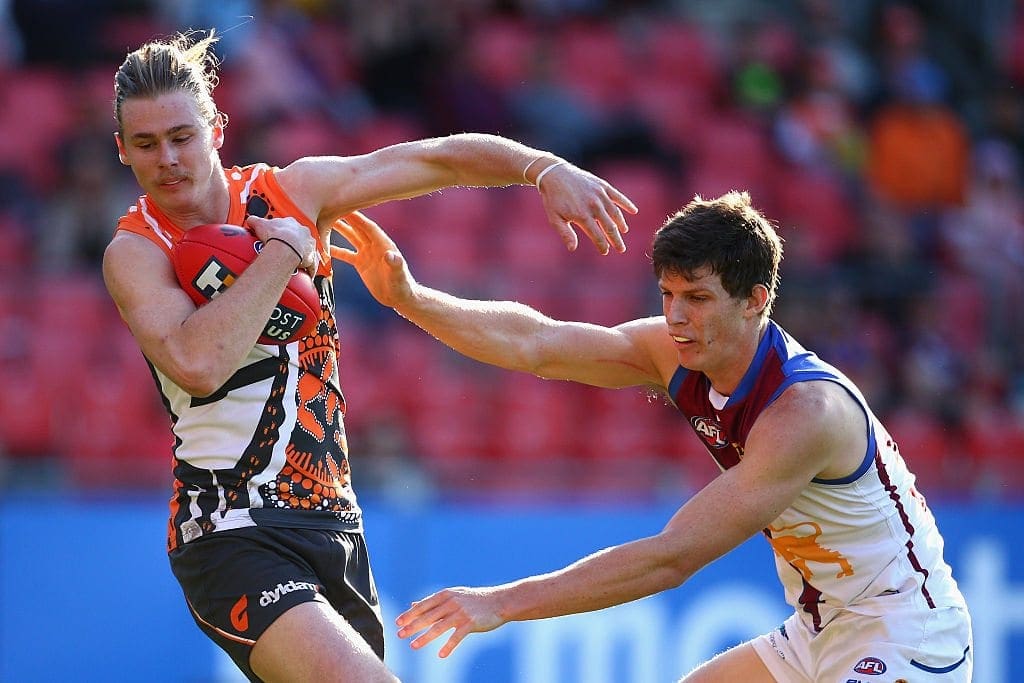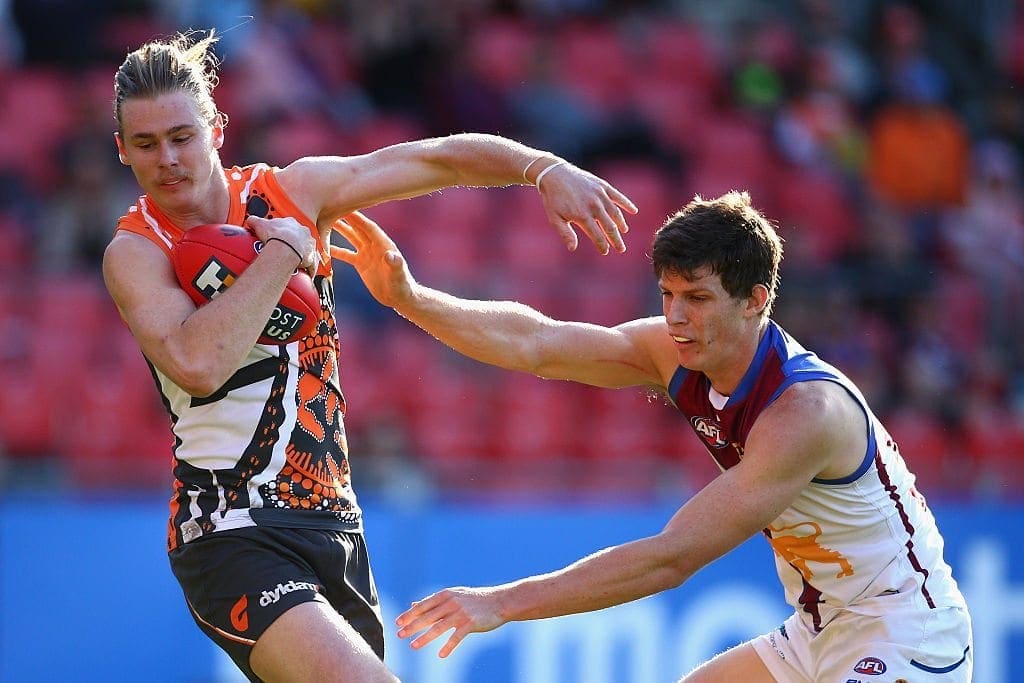 Cam McCarthy to Fremantle Dockers
Good, if Cam McCarthy picks up where he left off in 2015 – a 20 game, 35 goal season with Greater Western Sydney. With the departure of Matthew Pavlich and almost total lack of forward targets, a mentally healthy and physically productive McCarthy will be important for the Dockers next season.
Bad, if McCarthy is not mentally ready to play AFL again just yet. As mentioned, Fremantle will be particularly dependent on the young man next year, but moving to a new club is hard in the best of circumstances, and having not been in an AFL environment since 2015, it's no certainty he's ready for that level again straight away.
Ugly, if his mental health condition is more than just homesickness, and McCarthy is a little worse off than the AFL world thinks he is. Let's hope this is not the case.
Dream scenario is no one even remembering he missed all of 2016 by the end of next season, in what will be a relatively small and inexperienced forward line, McCarthy shines, kicking 50 goals, playing every game, and looking like the next Matthew Pavlich.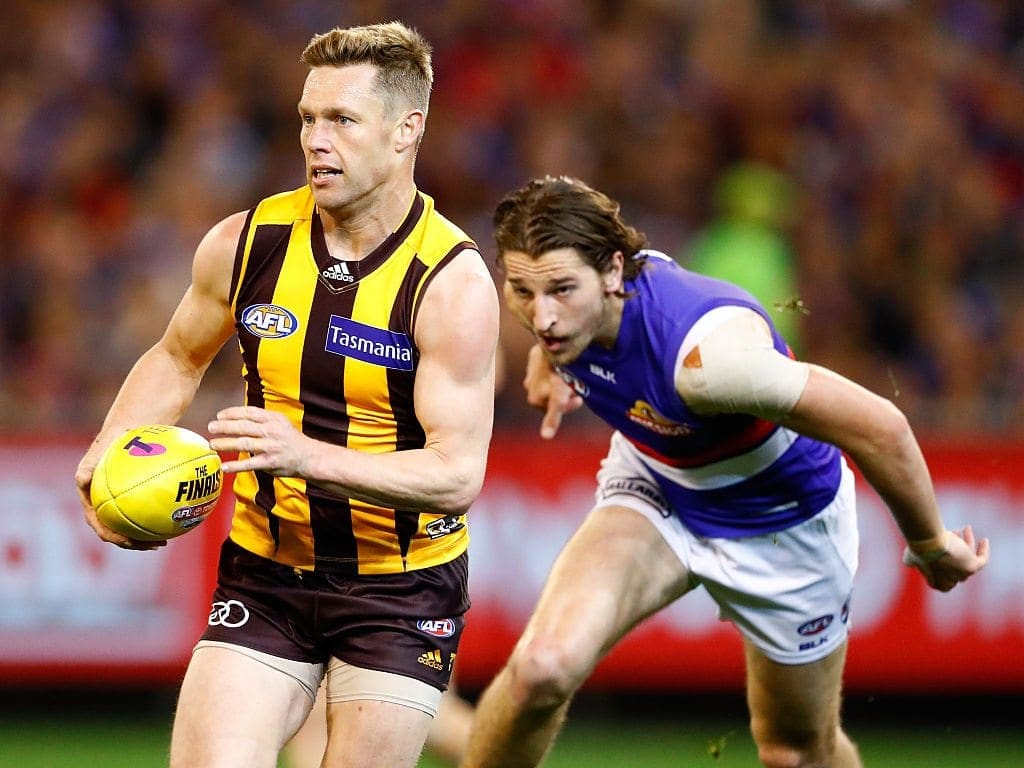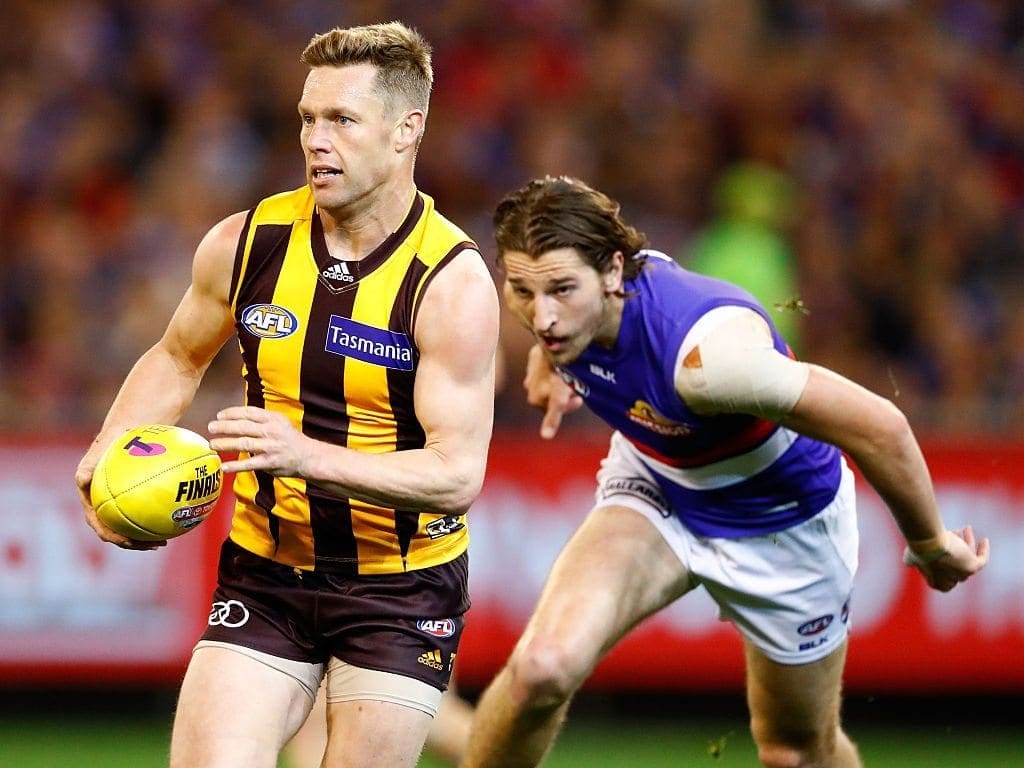 Sam Mitchell to West Coast Eagles
Good, if Sam Mitchell, now 34, does not falter under the weight of moving to a new club and being coached by only his third head coach in his illustrious 16 year career. There's no doubt Alistair Clarkson has done plenty for his players since arriving at the club in 2006, and leaving the comfort of familiarity this late in his career is risky to say the least.
Bad, if in five years time Mitchell appears on a list of "great athletes who spent an ill fated stint at another club". That kind of list is a very long and very distinguished one, which even some of the greats of sport are not immune to, and it would be a pity for the former Hawks' skipper to leave that kind of taste in our mouths.
Ugly, if Hawthorn fans react the way they definitely shouldn't when Sam Mitchell returns to the MCG next year. I've never been a fan of booing former players, but a player who contributed as much to his club as Mitchell has, receiving that kind of treatment would, be deplorable.
Dream scenario is Sam Mitchell reminding his new teammates how close they were to defeating his old club in the 2015 Grand Final, and the West Coast Eagles reacting accordingly. This could easily be one of the all time great additions in AFL history.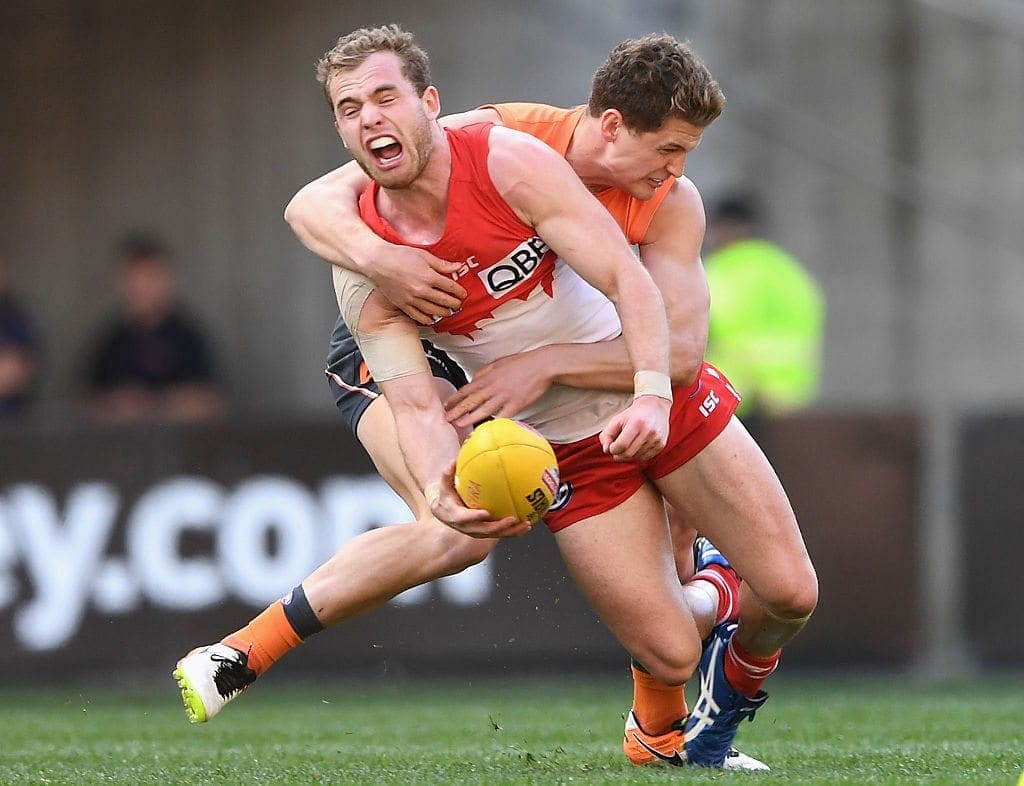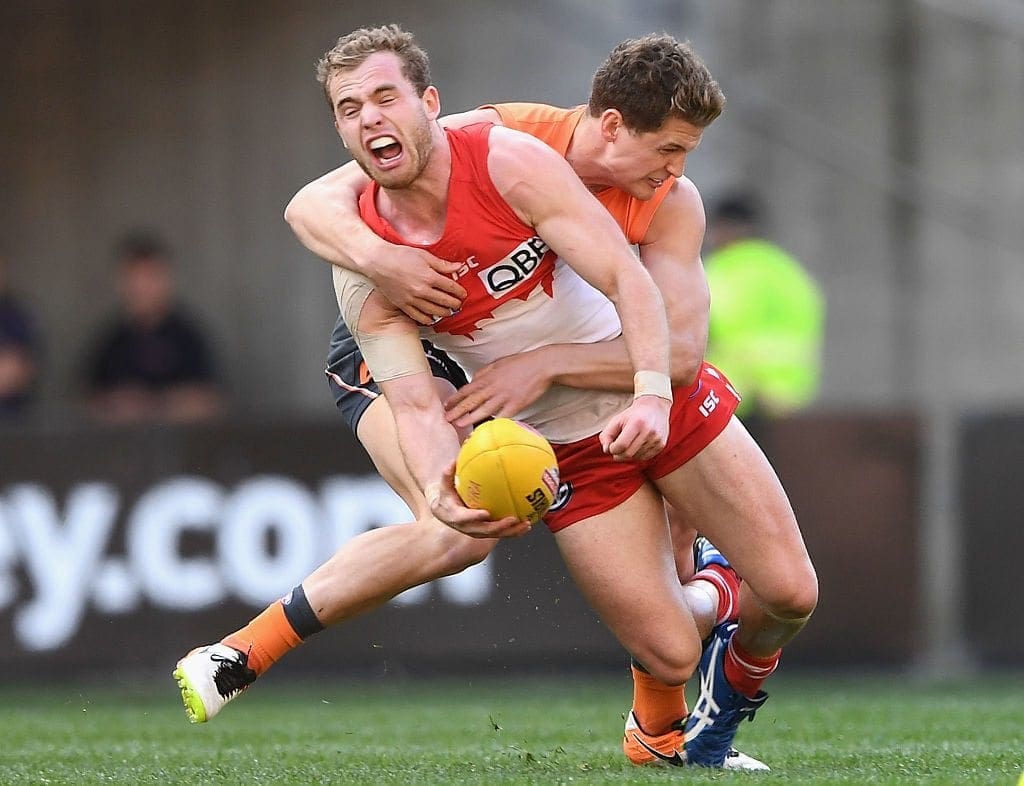 Tom Mitchell to Hawthorn Hawks
Good, if one of the best midfield prospects in the league gets even better under Clarkson's tutelage. Tom Mitchell has always looked like a future superstar of the league, but looked at his absolute best this year playing his most games in a season so far – 26. How exactly will "the new Mitchell" react to his new head coach?
Bad, if staying in Sydney with the Swans was the right move. Alastair Clarkson's contempt for contested football potentially saw his team found out this year, and while Mitchell may definitely improve this area of the Hawks' game, it may be that Clarkson does not use him as best he can.
Ugly, if [insert nightmare here] happens. This was one of, if not the best move of the off-season, and it would take a lot for it to go as badly wrong as some others could. Things like ACLs, off field issues and others come to mind, but there's no reason to be expecting any of those things to happen.
Dream scenario would be Tom Mitchell realising more potential than even we thought he had. Some players just react really well to club changes, and with an impressionable young talent like Mitchell, Hawthorn will be licking their lips.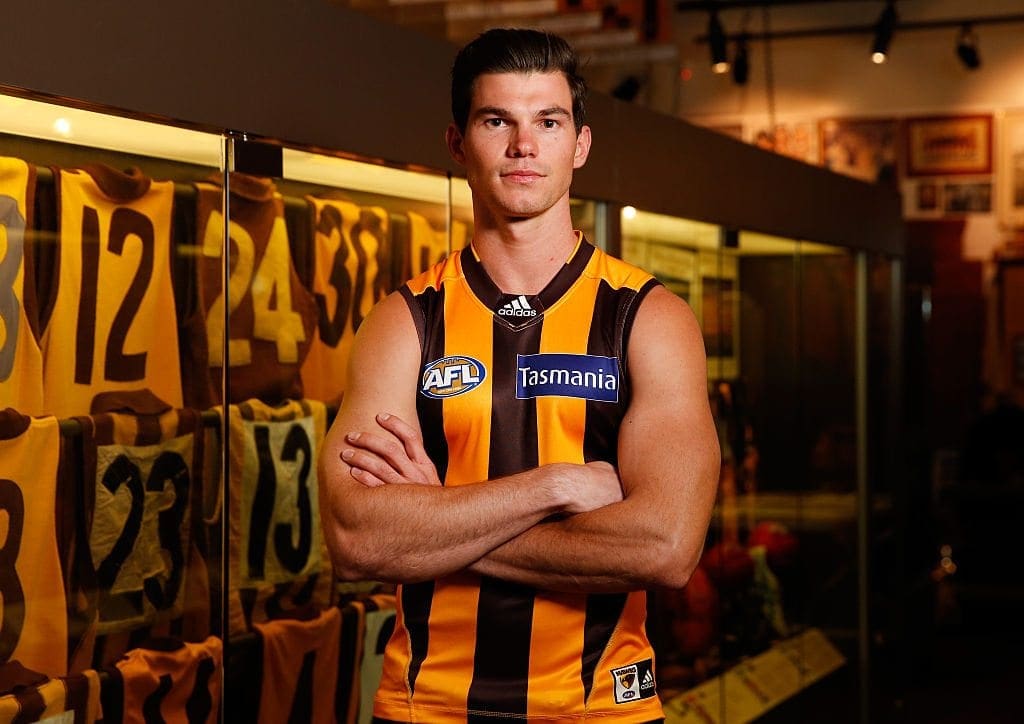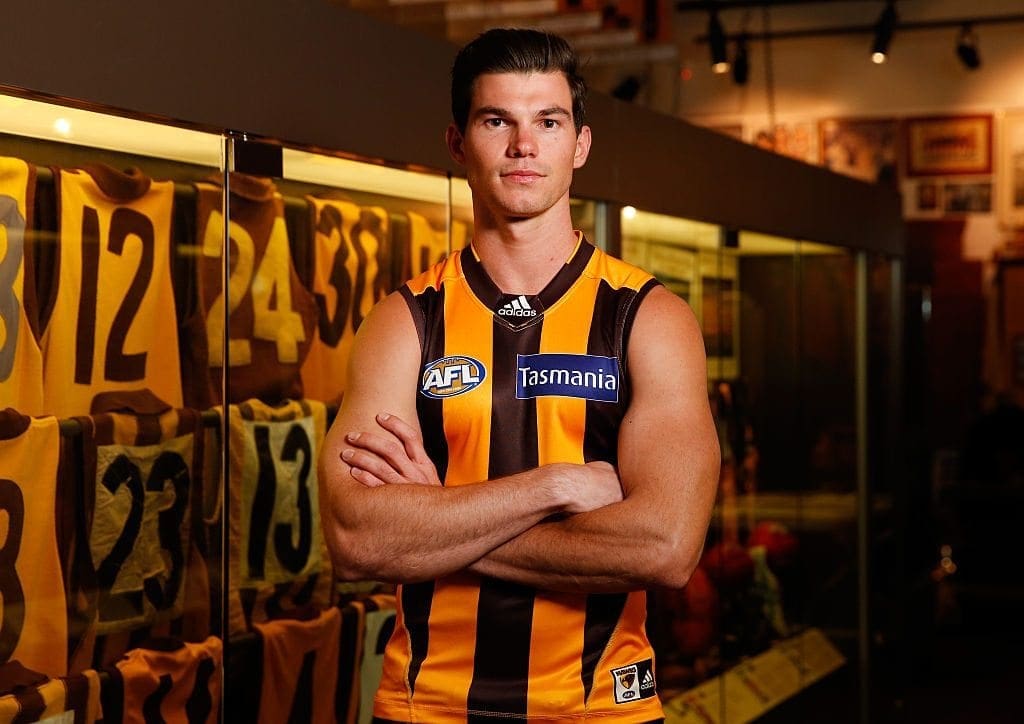 Jaeger O'Meara to Hawthorn Hawks
Good, if his injury bug has been cured. Regardless, the Hawks have done well over their three peat in keeping their best players on the field, the Gold Coast Suns less so, so hopefully Jaeger O'Meara can get back to his best with his new club
Bad, when the injuries have taken more of a toll on O'Meara's body than initially anticipated. Once such a bright young talent, JOM has played no football in the past two years, which is not a situation all players are able to claw their way back from to what they were before. What a disappointment it would be to see such a freakish talent regress.
Ugly, if...does this even need any expanding?
Best case scenario what injuries? The Jaeger Bomb comes back fit and firing and ready to win a premiership with Hawthorn in the next few years. Whether you like the Hawks or not, you want to see this guy playing to the best of his ability and fulfilling his lofty potential.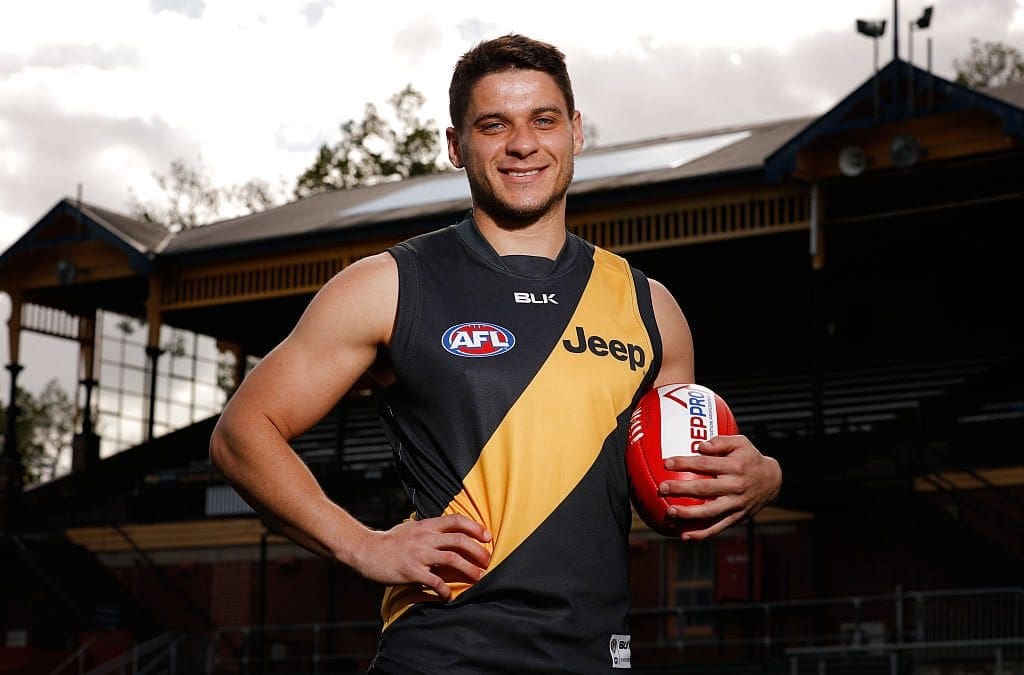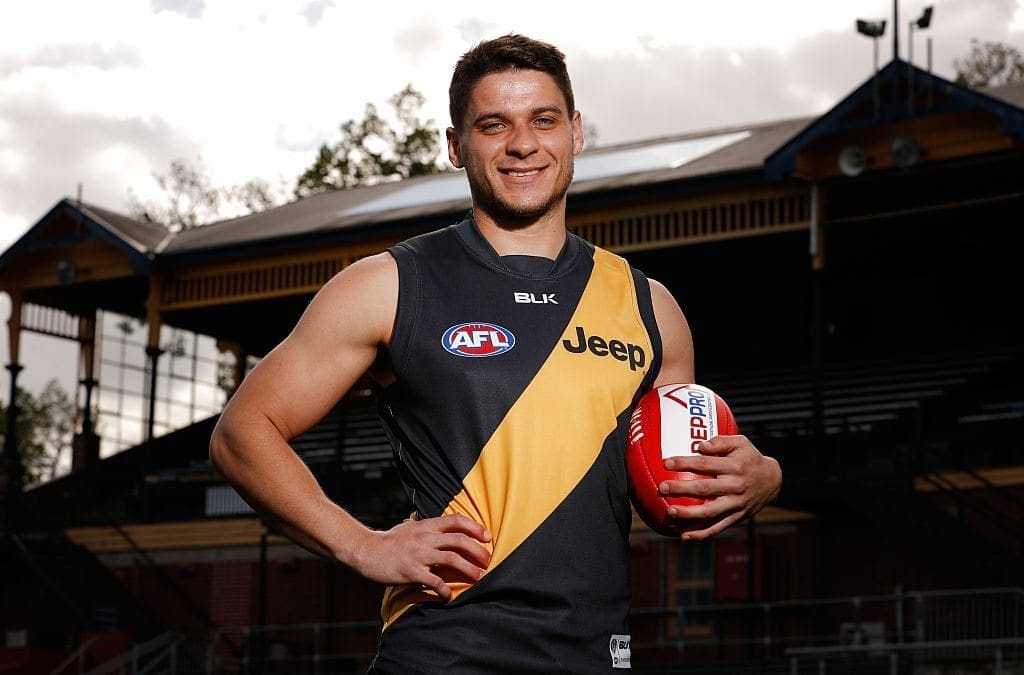 Dion Prestia to Richmond Tigers
Good, if like his fellow Gold Coast alumni O'Meara, he can stay on the park in 2017. He hasn't quite played zero football the past two years like Jaeger has, but he has still only managed 22 games – he played that many in one season in 2014. Hopefully Dion Prestia's body is up to it.
Bad, when he is asked to carry the brunt of the contested possession work with the Tigers, and is not up to it. Part of the reason Richmond were so keen to bring him to Punt Road when he nominated them was hard ball gets, but he's 24, and is very injury prone. He can't do it alone.
Ugly, if he again underwhelms in the games played column in 2017, and the luckless Tigers look like they've gone and done it again. Given their total lack of success over the past 30 years, Tigers fans can get quite…temperamental...and Prestia will not make many friends if he does not contribute.
Dream scenario is Dion Prestia showing why he has been vice captain for the Suns for the past three years. Richmond fans will love to see him playing well, but they will love him even more if he fills the gaping leadership void at the club that has been the number one problem for years now.