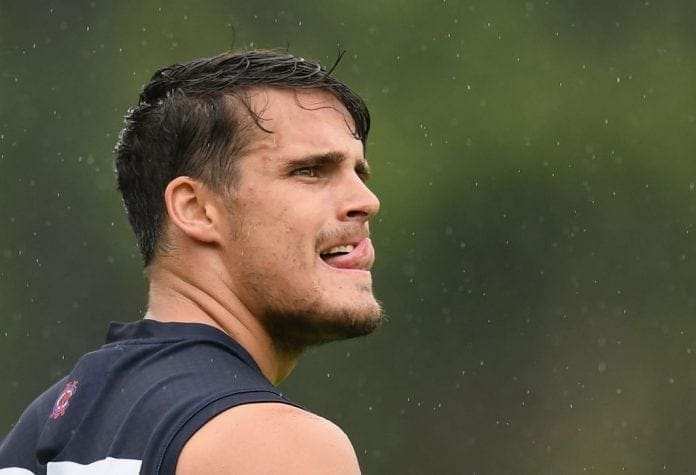 Former Western Bulldogs rookie Jamason Daniels has opened up on the "dark days" that followed his AFL career after being delisted in 2010.
Daniels joined the Dogs via the 2008 Rookie Draft and wouldn't feature for the club after enduring injury setbacks throughout his short spell at Whitten Oval.
In the wake of Harley Balic's recent passing, Daniels expressed the need of support young men and women require when they are moved on from the AFL system.
Taking to Facebook, Daniels opened up on his journey in the AFL, having put all his energy into igniting his career, only for the flame to be blown out in a heartbreaking fashion, with his story hoping to help those that face similar adversity.
"Very apprehensively, I have decided to share my story and speak up in hope it might help others who are in a place they never imagined," Daniels wrote.
"Being an AFL footballer and in the AFL system is no doubt a privilege and something a lot of young men dedicate their lives to.
"I had put everything into becoming an AFL footballer and in my mind that was my only option – ALL or NOTHING. I spent every moment I could before and after school training.
"What came next was one hell of a rollercoaster. At 5am the next morning I hit the road to Whitten Oval filled with excitement, leaving behind my rock for the last 18 years in my mum and two younger sisters who were still in primary school.
"Being in the AFL was everything I had dreamed of and more, if I could turn back the clock would I do things differently? For sure. At the time though I thought I was doing everything possible to reach that dream of becoming an AFL footballer, in reality I was far from it.
"At the end of the 2010 season, Rodney Eade, Chris Maple and some others sat me down and told me what every 21-year-old footballer doesn't want to hear – we're letting you go… I didn't blame them, in two injury riddled years I hadn't shown enough.
"From memory, I must have cried for about the next 8 straight hours. The club rooms were empty and there was no one is sight. I cleaned out my locker with blurred vision, walked down the long lonely hall way at Whitten Oval for one last time and drove home completely numb."
Daniels revealed he wasn't prepared for life after football, having place his entire life toward building a professional career in the league.
The 31-year-old stated he felt "embarrassed and ashamed" and would be stepping into a world unknown to him.
"For the last 6 years my whole life had been focused on the one thing that had just been taken away from me," Daniels continued.
"While all AFL clubs push and promote "setting yourself up outside of football" to all players, it wasn't something I was prepared for. I couldn't fathom putting time into life outside football when I was flat out trying to keep up and keep my AFL dream alive, much like back in high school when I was doing everything possible to get drafted instead of studying for exams, it was 1 or the other.
"As I laid on the couch still in tears, a horrible feeling came over me. I had nothing. No job, no money (base wage for a rookie was about 40k and living in the city for a county kid away from home was expensive!) and lastly, no qualifications.
"I was embarrassed and ashamed. I had given it my all and failed."
After his career with the Bulldogs ended and he felt he had hit "ground zero", Daniels struggled to find work given he had no qualifications and was far away from home.
After months of searching for work, the mother of Daniels' host family was able to offer him a job at McDonald's, a position he felt forced to take despite the "embarrassment".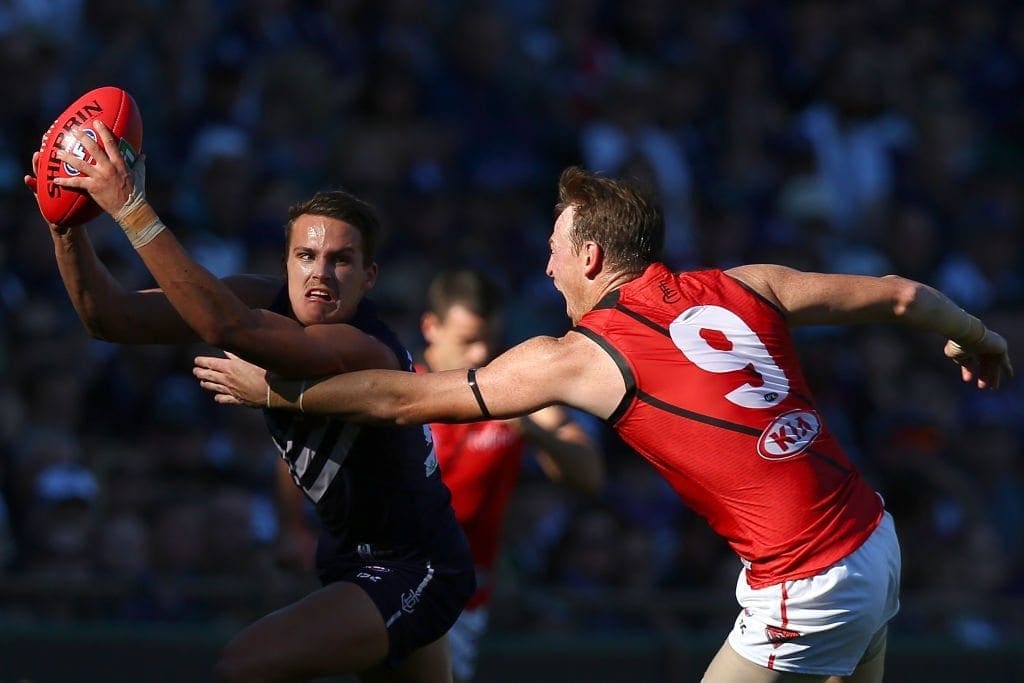 Albeit through a long journey, including a move to Perth to continue working at McDonald's, Daniels said he wouldn't change a thing, gaining much-needed management skills as he continued to ply his trade with the franchise and soon work his way upward.
While still having faced "dark days" in the years after leaving the AFL system, Daniels has since returned to Shepparton for work and has returned to playing football at a local level.
"Never in my wildest dreams did I picture myself spending my "prime years" aged 21 – 23 working shift work at McDonald's," Daniels wrote.
"Looking back now I wouldn't change a thing, my host mum was right, the systems and management skills and courses were invaluable for the rest of my life and have put me in the fortunate position I am in now back in Shepparton.
"Getting to this point though, there have been some really dark days. At 31, looking back is easy to do and see how it has all come together and be grateful for every moment. But how do you get through the moments, the embarrassment, the fall? Continuously thinking to yourself, this is not how it was meant to be, this is not where you are meant to be.
"Your mind is always ringing, did I do enough? What If I did something different? Why am I here and not there? What If I kicked that goal, went to training earlier, watched more vision, ate differently? On top of that, you are reminded almost every time you take the field, whether it's at state or local level by someone on the opposition that you weren't quite good enough and its something you carry with you forever."
What a surreal feeling coaching in front of one of the greatest of all time and someone I idolised so much growing up 🙌🏼 🔴🐶🔵 #KevinSheedy pic.twitter.com/YZDv3FIO0s

— Jamason Daniels (@jamasondaniels) April 30, 2018
Daniels lastly put light to the young men and women who struggle to cope following their short and abrupt football careers, stating more needs to be done for those that leave the system at a raw age.
"I know I'm not alone in struggling with life after football and know that at any point things could have been very different for me and many others," Daniels added.
"So I ask, what more can we do for these young men and women who give everything to a sport or passion and find themselves filled with shame, embarrassment and no direction?
"RIP Harley."
If you're struggling, you can find support with:
Lifeline: 13 11 14 or lifeline.org.au
Beyond Blue: 1300 22 4636 or beyondblue.org.au