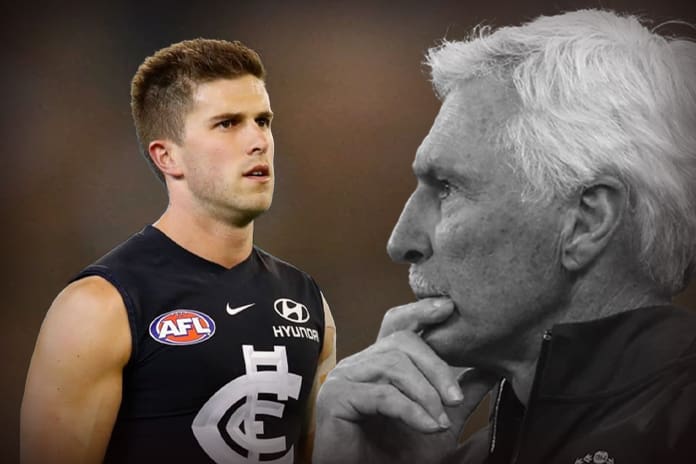 Former Carlton captain Marc Murphy has suggested ex-senior coach Mick Malthouse wasn't at the club "for the right reasons" following his appointment to replace Brett Ratten at Ikon Park in 2012.
The Blues terminated Ratten's contract toward the end of that season after Carlton were ruled out of finals contention following a defeat to the Suns.
Injuries had hampered the Blues' chances of September action, however the 12-point loss was seen as the final straw for Carlton's board, with the club parting paws with Ratten with just one game remaining in the season.
Ratten had managed to lead the Blues to their first finals win in a decade the year prior, with the playing list showing plenty of promise for the years ahead.
Nevertheless, Malthouse was brought into the club after a one-year hiatus following his departure from Collingwood, with the highly-rated coach looking to steer the Blues back into premiership contention himself.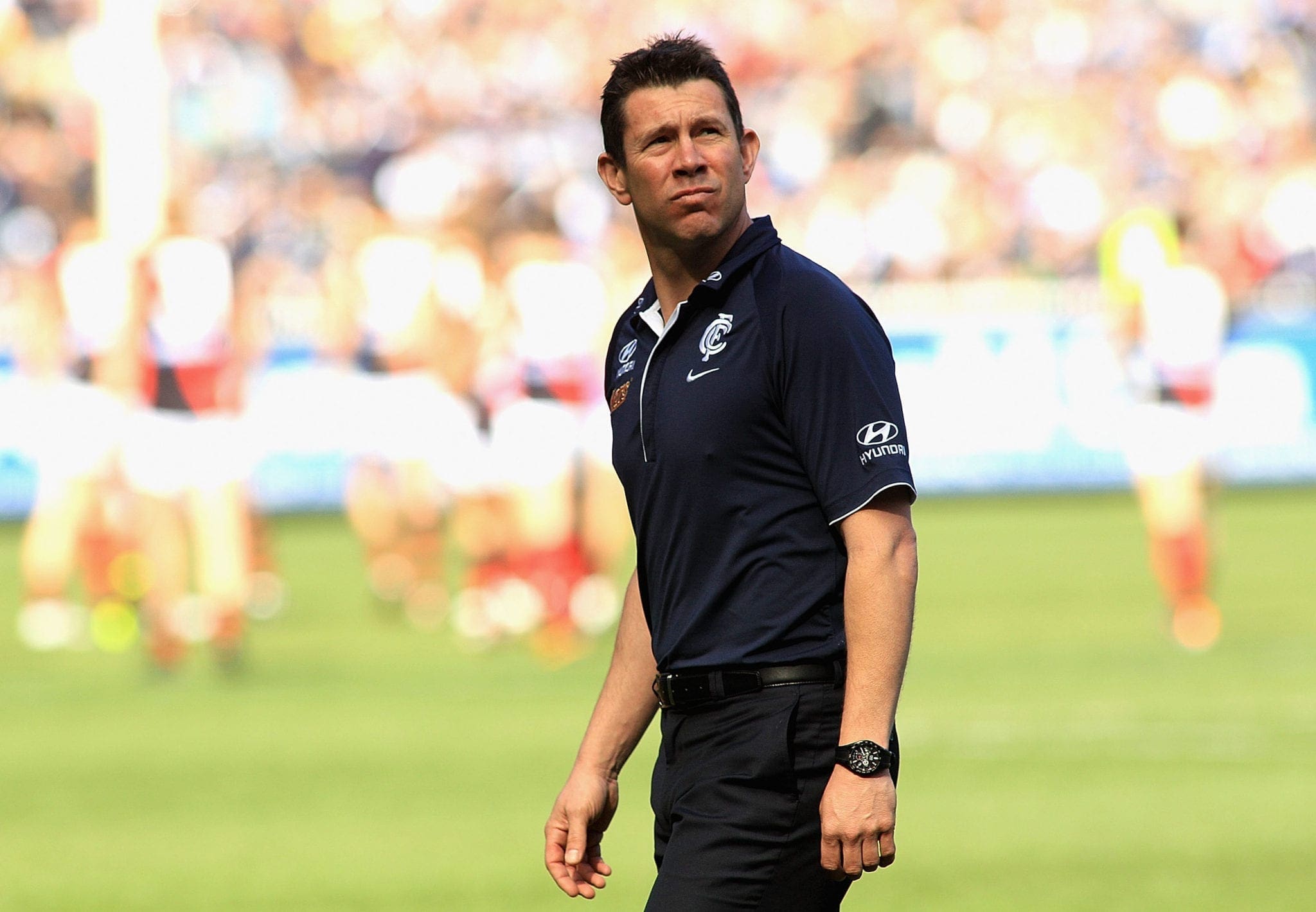 Despite the handover, Malthouse was unable to ignite the same form in the Blues that he had previously been capable of conjuring at the Magpies, lasting 54 games in the hot-seat.
Speaking on the Dyl and Friends podcast, Murphy believed the decision to sack Ratten in favour of signing Malthouse was an error in judgement from the Blues.
"It was definitely the wrong decision," Murphy said on the club's decision to part ways with Ratten.
"We were flying, then the midway point of the year we organised a bit of a lock-in with the boys to try and change something up and we went on a bit of a run, but just missed finals.
"And then the decision to get Mick was like, 'he can take us to the next level', that was the thinking with the hierarchy at the time, but I just think the support needed to be better around 'Ratts' to help him.
"I know hindsight, it's easy to say that now because everyone at the time was thinking Mick was one year out of coaching, he's the guy who's been proven to get teams to Grand Finals, you could understand that decision at the time."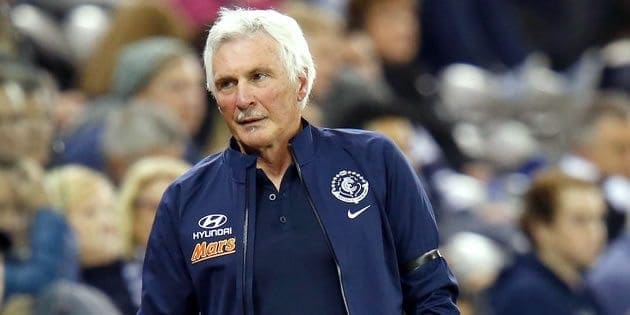 The recently retired midfielder expressed further disappointment in Carlton moving on Ratten given the close bond he had with his coach, with Murphy already in contention to take over as captain of the club at the time.
"I had a great relationship with 'Ratts' and I was sort of left a little bit disappointed," Murphy added
"I'd spoken with 'Ratts' and Juddy (Chris Judd) quite a bit throughout that 2012 year about taking over the captaincy after that year.
"I was pretty excited about doing that underneath Ratts and it all sort of changed.
"I just think there had been so much investment in 'Ratts' and we were progressing really well and unfortunately through injury and circumstance, I think it was too quick to just go 'nah, we'll go in another direction'.
"I think the support and the communication needed to be better at that time. I was never one for going upstairs and getting involved in all of that chat... but I think it was a bad move."
Murphy was of the belief that Malthouse wasn't in favour of handing him the captaincy, leading to a bittersweet period to begin his tenure as skipper.
"He would've gone with someone else, but because they weren't going to be featuring regularly in the side, he couldn't go down that path," he added.
"So initially when you get told you're captain, you'd like to be a positive period, so it wasn't a great start, but that was his prerogative.
"Would've been nice for him to turn up to a leadership group meeting now and again."
Murphy's comments echo those of former teammate Nick Graham, who recently suggested Malthouse "set the club back five or six years".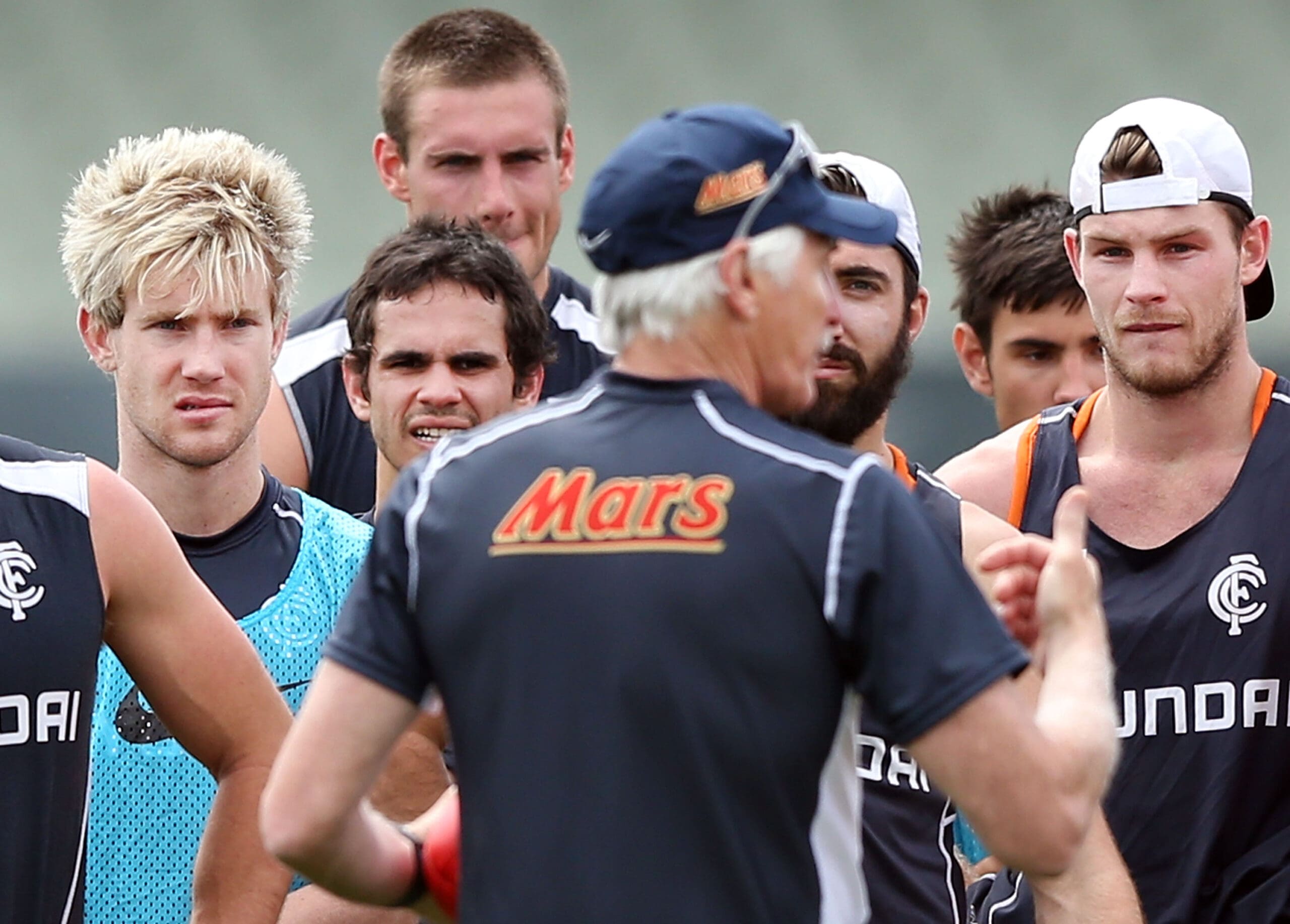 Following a disappointing tenure at Princes Park for Malthouse, Murphy suggested the three-time premiership coach was at the club for the wrong reasons.
"There's no point me coming out and bashing Mick Malthouse, he's obviously one of the great coaches of all-time," Murphy said.
"I don't think he was really in it for the right reasons and once it turned pear-shaped, it was all about him.
"He was obviously a terrific coach, but for Carlton and for me and the boys, it just didn't work out."
The Blues will enter 2022 under the reins of newly-appointed coach Michael Voss, who will be the club's fourth senior coach since Ratten.
Between Ratten, David Teague, Brendon Bolton and Malthouse, Ratten was the only coach to record a win-rate of 50% or greater.
Malthouse (37.04%) trailed his predecessor (50.00%), with Teague (44.00%) and Bolton (20.77%) also failing to impress the Blues' board in short tenures.