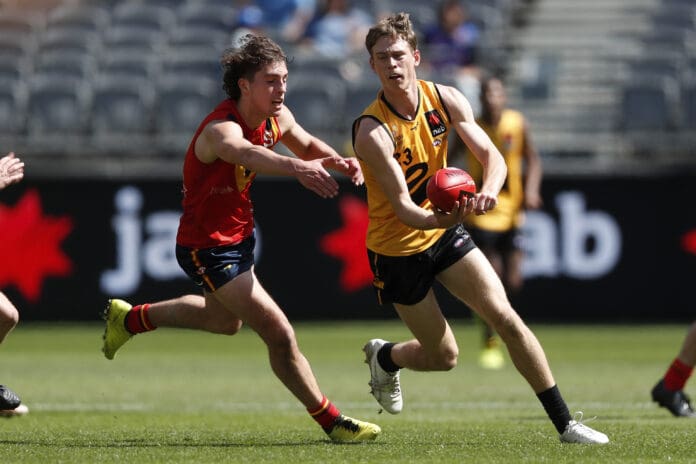 The crop of Western Australia's best are firming as a class that could rival just about any other state given their headlining prospects and depth.
With a number of the National Draft's leading key-position players hailing from out west and a number of flashy midfielders and forwards also having a strong say in contending for a first-round selection, WA are set to have a large influence on the opening night come November 24.
With the Dockers (Picks 6, 8 and 19) and Eagles (Pick 10) sure to be setting their sights on local talent early, we take a look into who the leading names from Western Australia are ahead of the 2021 AFL Draft.
Neil Erasmus (Subiaco)
Height: 188cm
Weight: 80kg
Neil Erasmus is tipped to land at the top-end of the Draft, with the Dockers a likely suitor given his local connection and the Cockburn club holding Picks 6 and 8 to start their night.
Has shown plenty of promise from midfield in the WAFL U18s, but is also capable of moving forward and having a resounding impact on the scoreboard.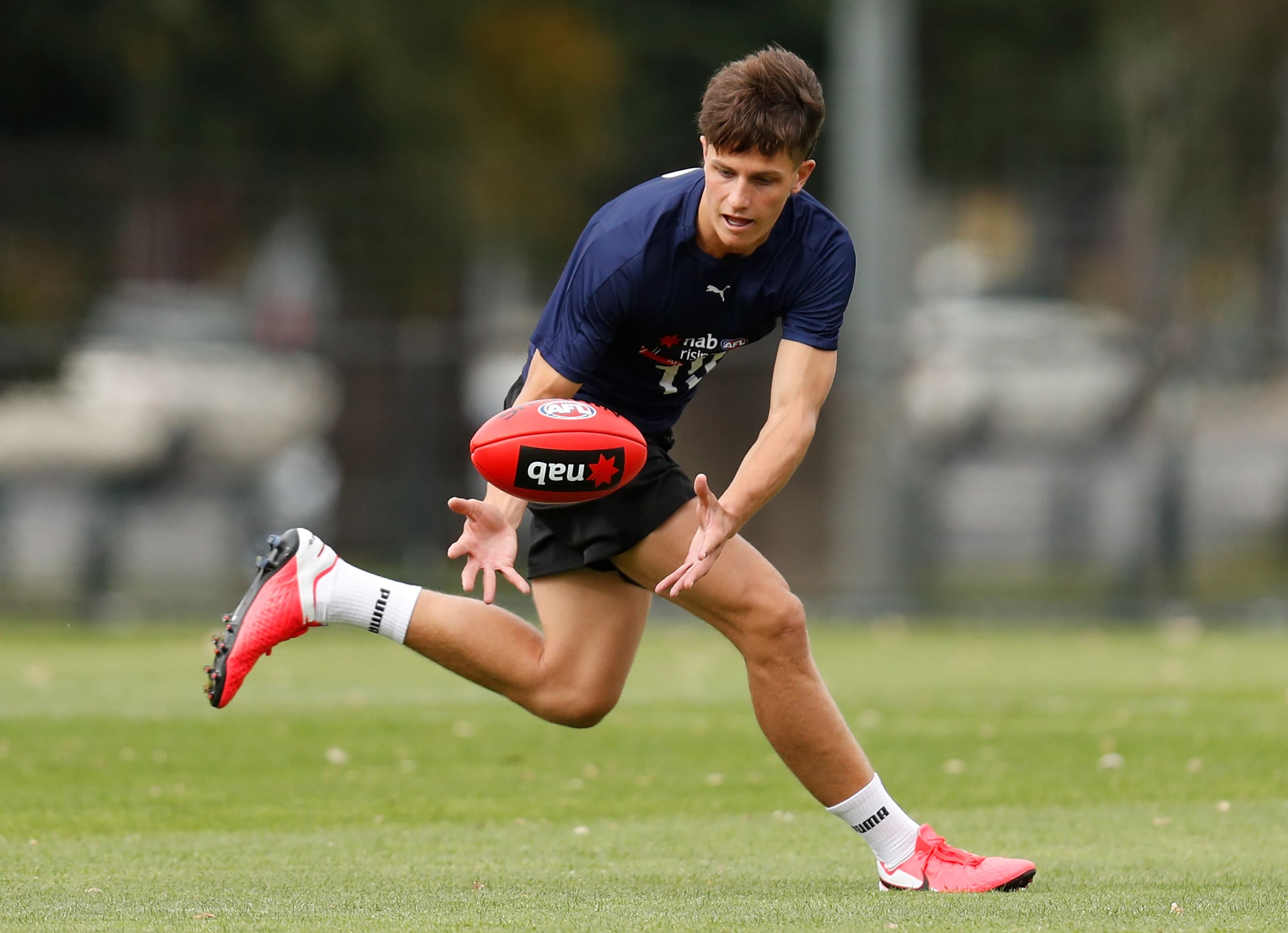 Likened to West Coast midfielder Elliot Yeo, Erasmus is adept in the air as much as he is at ground level and is sure to cause headaches to opposing defenders for the years to come.
MORE: Neil Erasmus draft profile
Jye Amiss (East Perth)
Height: 196cm
Weight: 83kg
One of the hottest prospects coming out of Western Australia, Jye Amiss has built a solid case to likely fall in the first half of the opening round.
Has booted 65 goals from 23 appearances in his time with the Royals' Colts side, including a seven-goal haul against Peel Thunder, proving to be an accurate shot at goal.
Able to open opportunities in attacking 50 with explosive leads and a strong ability to claim the Sherrin in a busy pack situation.
SEE ALSO: The FIVE best key forwards for the 2021 AFL Draft
Perhaps the second-best full-time forward in his class and would rival the aforementioned mercurial forward Neil Erasmus as the best talent from the western border.
MORE: Jye Amiss draft profile
Matt Johnson (Subiaco)
Height: 191cm
Weight: 82kg
A posied and professional onballer that is a large contested influence in midfield, Johnson firms as a first-round selection and viable option for any side looking to add depth to their engine room.
An accurate mover of the ball and a threat in the air given his height, Johnson claimed the best afield honours for the Black Swans in Western Australia's win over South Australia in the 2021 AFL Grand Final curtain-raiser.
That showing - which included 21 touches, five clearances and seven tackles - added to a strong second-half of his 2021 campaign to further rise into early draft contention.
Jacob van Rooyen (Claremont)
Height: 194cm
Weight: 91kg
The premier swingman in his class, Jacob van Rooyen proved his capabilities at either end of the ground this year after moving into defence at times while also amassing a stunning record in front of goal.
The Claremont product is has gained growing attention for his heroics in WA's U19's championship win over SA late in September, booting the match-winning goal in a stunning showing in both defence and attack.
The athletic and versatile key-position tall has risen into top 20 contention for the National Draft across the latter half of this year and is showing plenty of upside.
With the Dockers holding Pick 19, van Rooyen could be the opening name called on the second night of the AFL Draft should Fremantle look to add the talented teenager.
MORE: Jacob van Rooyen draft profile
Jesse Motlop (South Fremantle)
Height: 176cm
Weight: 74kg
The son of former North Melbourne and Port Adelaide livewire Daniel, Jesse Motlop has shown plenty of poise and impact in front of goal to remind many of his father.
Ineligible for a father-son selection at either Arden Street or Alberton Oval however, Motlop is sure to gain the attention of several potential suitors as early as the first round of the draft.
Showed plenty of strengths at senior level for the Bulldogs this year, featuring in their Grand Final loss to Subiaco, Motlop booted more than a goal per game in the WAFL.
Like van Rooyen, should the Dockers look to add local talent with their second-round selection, then Motlop could don the purple for 2022.
Rhett Bazzo (Swan Districts)
Height: 195cm
Weight: 79kg
Joining van Rooyen in being among the best key-position players capable of playing in defence, Bazzo is seen as arguably the second leading defensive tall behind GWV Rebel Josh Gibcus.
Bazzo has emerged as Swan Districts' best player in this draft class, aiding his side's Colts team to a premiership in 2021 as a formidable lock-down defender.
Also able to move across lines and intercept inside 50 entries, Bazzo may play a smaller role in the early years of his time in AFL before adding muscle and developing into a primary backman.