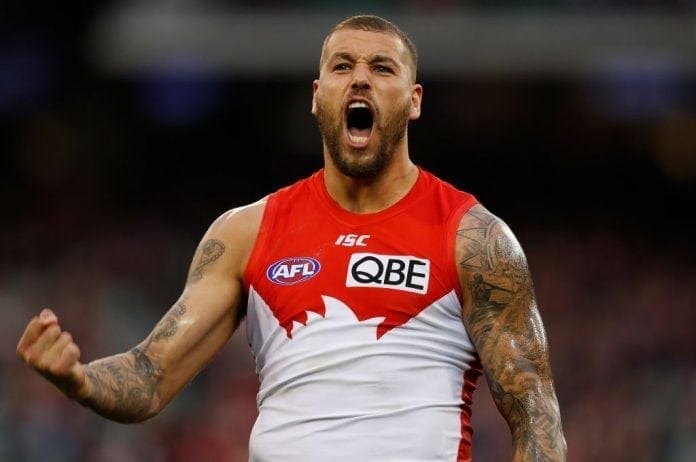 Thursday saw the release of the 2022 AFL fixture and had fans of all creeds clamoring to see where and when their sides are set to do battle.
While there are plenty of marquee matches that all AFL fans will be excited about, grand final replays, ANZAC Day, Dreamtime and Queens Birthday are just a handful of the big games already signposting the upcoming season.
Given players and coaches have changed clubs, milestones and early absences have all resulted in some intriguing matches, this means that there are some unexpected games that could be some of the most can't miss football of the season.
Ahead of the Christmas break, we have had a look at some of the big matchups and moments that you will want to keep an eye on in 2022.
1. Lance Franklin vs GWS or Geelong - Round 1 or 2
Currently sitting on 995 goals for his career, Franklin is on the brink of making history. Only being five goals shy of 1,000, this is a milestone that is likely to occur early in the season.
Obviously, this record is health-dependent. If healthy, Franklin won't go too far into the season without reaching 1,000 goals.
In Round 1, he will be against GWS and the young defender Sam Taylor. Franklin averages just over three goals per game when playing against the Giants, which equals his tally the last time the two sides faced off.
'Buddy' has kicked five or more goals three times against the Giants, so it is possible, especially because the Swans will be looking to help their big forward hit the milestone early in the season.
While it could happen in the season's opening week, there is also a chance the champagne will need to stay on ice.
Taylor is an excellent defender and the Giants will want to stop their cross-town rival from achieving the milestone. The game will also be played at Accor Stadium, which won't have the same atmosphere as it would on the SCG.
Against Geelong in Round 2, the Swans will be back on their home deck where 'Buddy' has played some excellent footy and it would be fitting to kick his 1000th major against his old team's biggest rival.
Football fans have been dreaming of Franklin getting to 1000 against the Hawks, but unfortunately, given the Swans won't face the Hawks until the season's sixth week.
Still, getting there in Round 2 will still be a satisfying scene for the whole AFL community.