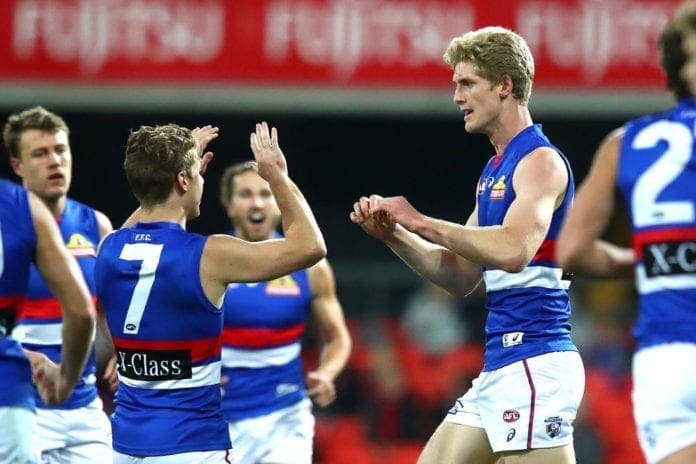 With the first month of the AFL season drawing to a close, narratives for all of the competition's 18 teams have begun to arise.
Whilst some are struggling and others are thriving, you can bet your bottom dollar that each of the league's list of polo shirt wearing pedagogues will still be desperate for improvement this weekend.
With this in mind, here are the key quandaries facing every AFL club ahead of Round 4.
Adelaide
How long will the 'Walker-thon' last?
Look, we didn't expect this to be the case either, but yes, Adelaide veteran Taylor Walker is leading the Coleman Medal race after three rounds.
With a total of 26 shots, resulting in 17 goals, eight behinds and one miss altogether, the 30-year-old is splitting the big sticks at a staggering average of 65%.
Taylor Walker has kicked his sixth!

The big forward has four tackles inside 50 today.#AFLSwansCrows pic.twitter.com/oFXKdKxJvI

— AFL (@AFL) March 27, 2021
The question on everyone's mind is just how long the Broken Hill product can keep it going for.
If you run your eyes over Walker's career statistics, you will find that 2015 was a career year for the spearhead in terms of total shots for goal (104) and 2012 his finest for majors (63) – aggregates that will be surpassed if Tex continues his current trend.
Taylor Walker currently leads our 2021 MVP standings, while a couple of Swans continue to surge up the order.

View EVERY vote from Round 3 >>> https://t.co/o4NOM2SWI3 pic.twitter.com/FV2F4pQLFO

— Zero Hanger (@zerohanger) April 6, 2021
Statistical trends may be obvious to the naked eye, but ask any economist and they are likely to tell you that predicting future growth is a much tougher task.
Still, let's try anyway.
Adelaide's next three opponents are North Melbourne, Fremantle and Hawthorn – teams that Walker averages 4.2, 3.6 and 3.2 shots per game against respectively. The mustachioed marauder also has a mean of 2.2, 2.7 and 1.9 majors per occasion against the trio lifetime.
Although it would appear ludicrous to try and combine past trends with current form, if Walker is able to simply meet his career averages until the end of Round 6, his season tally for shots will stand at 36 and his haul of goals at 22.
This rough prediction does allow for both a dip in current output, but respectfully sees Walker reach his own past benchmarks. Either way, if extrapolated, it does see the former skipper finish the home and away season just shy of 80 goals.
As mentioned, predicting the future in a statistical sense is challenging, so whether his numbers continue to rise, they plateau or they trough, I for one am excited to see what next week brings.