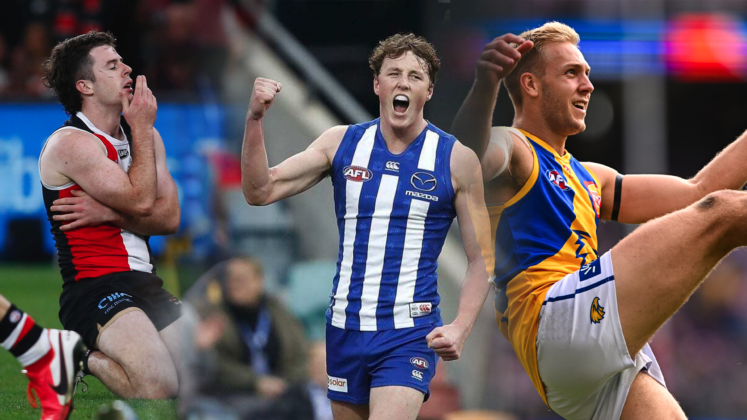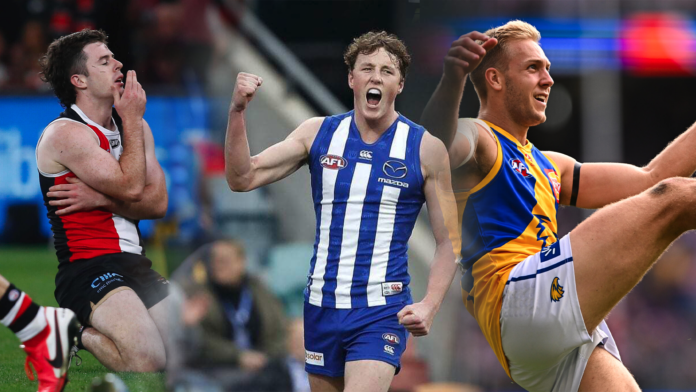 Kicking for goal is, in the end, what wins and loses clubs matches.
Scoring chains are often started in the backline and the end result comes with many thanks to the work rate of the midfield, but it's those who need to be the most clinical in front of goal and put points on the board that produce the end result.
The first 15 rounds have left fans with happiness and heartbreak, the latter often coming thanks to an inaccurate evening inside 50 from their top-paid attackers.
The light has been strongly put on Carlton key forward Harry McKay through the course of 2023 so far, with the Coleman medallist's woes in front of goal among many factors that have the Blues sitting among the bottom four this year.
McKay's inaccuracies in front of goal have seen the bustling forward convert between the sticks on 21 occasions from 56 scoring attempts, a rate of just 37.5%. Of those 56 shots, 18 (32.1%) have resulted in a behind being scored, while a staggering 17 shots (30.4%) have failed to register a score at all.
That rating places McKay as the second worst for non scores from set shots among the league's most impactful in the front third, with Melbourne midfielder Christian Petracca the only player among the top 40 for shots on goal with a worse conversion rate.
Petracca has failed to register a score in 15 of his 42 shots for the year, a tally that sits level with his total behinds and stunningly three more than his goals tally of 12.
The 35.7% non-score rate is almost an outlier among the top 40 crop, with McKay and St Kilda forward Jack Higgins (30.0%) the only three players to sit above the 30% NS mark from their goalkicking.
Petracca ranks 40th for goals from shot attempts given his return of a dozen majors from 42 attempts, which reads as 28.6%. That lowly rating falls below the next worst in Bulldogs youngster Jamarra Ugle-Hagan (31.4%) and Tigers superstar Dustin Martin (33.3%).
Contrastingly, McKay's partner in crime, Charlie Curnow, has the second lowest non-score rating at 5.3%, however the All-Australian spearhead ranks 19th among the top shooting forwards for shot-on-goal percentage at 55.3%.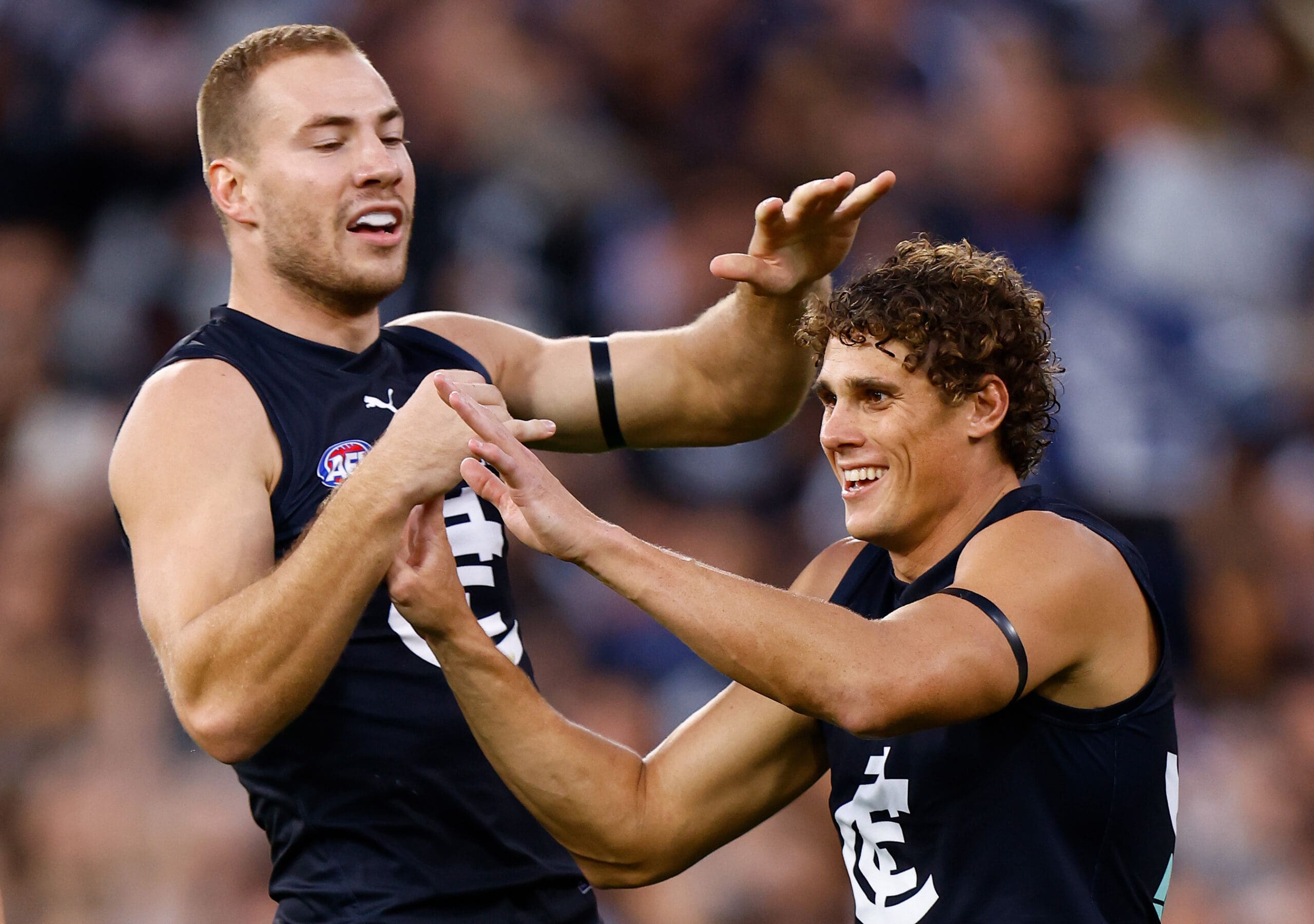 Gold Coast sharpshooter Jack Lukosius has the same goal conversion rating from his 47 attempts at the sticks, converting 26 of them. However, his rate of picking up a score is the highest at 97.9%, having only missed out on a score just once this year.
Richmond veteran Jack Riewoldt and newly-signed North Melbourne forward Nick Larkey trail Curnow and Lukosius with a non-scoring rate of 7.0% each from their tally of shots on goal, with Geelong's Oliver Henry rounding out the top five with 8.1%.
Larkey ranks as the No.1 player for converting shots to goals, working at a rate of 68.4% - booting 39 goals from 57 attempts. That rating comes ahead of Adelaide's Taylor Walker (67.2%), Eagle Oscar Allen (63.6%) and Lions livewire Charlie Cameron (63.6%).
2023 goal, behind and non-score breakdown: 
AFL players with 35 or more shots on goal in 2023 ranked by conversion rating (stats via AFL.com)