Another round is in the books as AFL Fantasy coaches now mull over making upgrades to their teams.
Adding further intrigue to the week is the newly added DPPs, with a host of big-name players gaining forward status, increasing their value.

RELATED: The 10 most intriguing AFL Fantasy DPPs
Wondering who to buy, hold and sell this week? We've got the answers below!
BUY
Lachie Neale, BE 86 (MID, $747,000)
Neale is ripe for the picking after a slow start to the season, hampered by a back injury and dropping $188,000 in the process.
The star midfielder looked like himself again last week after ramping back up his training loads for the first time of the year.
LACHIE NEALE


Brisbane

AFL FANTASY STATS

94.5
Average Score

$696,000
Price

101
Breakeven
He racked up 38 disposals and booted two goals for his massive 145 points against Essendon. Slight buyer beware that he could attract the Ed Curnow tag this week (and will always be Brisbane's number one tag target.)
However, with the potential to be a top eight midfielder from here, we have two words: jump on.
Tom Mitchell, BE 116 (MID, $773,000)
The fantasy pig himself has started the season a little down by his lofty standards after undergoing off-season season, dropping $50,000 yet still averaging triple figures.
But we know what Mitchell can do and he will only get better as the season wears on and his fitness base picks up. Coaches would have jumped at nabbing Mitchell for $773,000 in the pre-season.
TOM MITCHELL


Hawthorn

AFL FANTASY STATS

115.6
Average Score

$903,000
Price

129
Breakeven
Ahead of this weekend's game against Adelaide at UTAS Stadium, which is notorious for big fantasy scores, Titch's stocks are only going up from here.
Adam Treloar, BE 86 (MID, $730,000)
We're going for three midfielders in this department because you simply can't turn down the value in there currently.
At $730,000 the gun ball winner offers tremendous upside, having averaged 108+ plus for the last five seasons (last year's 87.8 scales to 109.7).
ADAM TRELOAR


Bulldogs

AFL FANTASY STATS

87.2
Average Score

$583,000
Price

127
Breakeven
While his soft tissue history will always be a concern, the Bulldogs are the highest-disposal team in the league and their fantasy scores are reflecting that. Treloar is a proven performer at a great value price point.
HOLD
Tom Phillips, BE 103 (MID, FWD, $587,000)
The Hawks recruit has underwhelmed over the first five rounds, averaging just 77 points. And while trading him to an uber premium is a somewhat justifiable luxury move, it may not be the week to do it.
Phillips plays on the wide spaces of UTAS Stadium this week for the first time this season, which should very much suit his style of play.
TOM PHILLIPS
/ Forward

Hawthorn

AFL FANTASY STATS

73.1
Average Score

$531,000
Price

79
Breakeven
Matthew Flynn, BE -10 (RUC, $346,00)
If you held Flynn last week, then you'd best be holding him again. It was rejoice for fantasy fans when the Giants confirmed he would be a certain starter for Friday night's clash against the Bulldogs.
With a breakeven of just -10, Flynn is guaranteed to make good cash this week, particularly if he rucks solo.
MATTHEW FLYNN GWS

AFL FANTASY STATS

70.4
Average Score

$446,000
Price

81
Breakeven
Don't necessarily expect him to continue his average of 83 from his three games this season, but don't be afraid to put him on your ground.
Jordan Ridley, BE 142 (DEF, $700,000)
If you are one of the smart coaches who owns Ridley, don't be rushing him out of your team.
The star Essendon defender is only expected to miss one week with concussion and is a near lock to be a top six defender from here.
For non owners, he will be a great buy in a couple of weeks time with a high breakeven.
JORDAN RIDLEY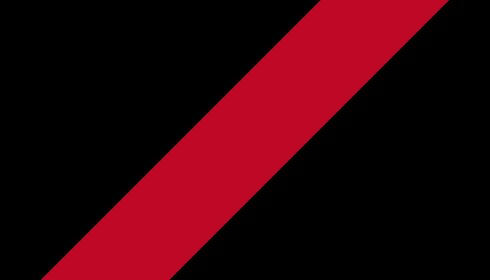 Essendon

AFL FANTASY STATS

80.0
Average Score

$536,000
Price

90
Breakeven
SELL

Patrick Dangerfield, BE 136 (MID/FWD, $748,000)
Unfortunately, coaches who brought in Dangerfield after serving his three-week suspension will now need to trade him out.
The star Cat requires ankle surgery which will sideline him for an extended period, meaning he has to go.
PATRICK DANGERFIELD
/ Forward
Geelong

AFL FANTASY STATS

86.8
Average Score

$617,000
Price

111
Breakeven
On the positive side of things, Dangerfield can be easily moved to several underpriced options, such as the likes of Neale, Mitchell and Treloar with DPP or Dayne Zorko, Steele Sidebottom Dustin Martin, Josh Kelly and Lachie Hunter.
Jordan De Goey, BE 129 (FWD, $488,000)
If you haven't already offloaded De Goey, it's time to. Having already struggled this season, with just one score over 70 and not getting the midfield role coaches wanted, his omission from the Collingwood team this week due to concussion makes it an easy move.
Unfortunate, De Goey has dropped $117,000 from his starting price, so you will need to find some cash to turn him into a premium.
JORDAN DE GOEY
/ Forward

Collingwood

AFL FANTASY STATS

84.3
Average Score

$747,000
Price

110
Breakeven
Jordan Clark, BE 58 (DEF/MID, $442,000)
You have got to feel for the coaches who were blindsided by Clark's omission in last Sunday's game. And while there is every chance he will come back into the team this week, rid yourself of the weekly headache and trade.
Clark's role and scoring is volatile to the say the least, and it's hard to justify having that much coin invested in a fringe player who could get dropped any given week. Think of him as a glorified rookie.
JORDAN CLARK
/ Midfield
Geelong

AFL FANTASY STATS

56.4
Average Score

$392,000
Price

49
Breakeven
This guy should be a fantasy stud one day, but it doesn't appear that 2021 will be his year.
ROOKIE WATCH

A number of good rookie options have emerged this week as downgrade targets. Collingwood duo Finlay Macrae (BE 20, MID/FWD, $2470,000) and Beau McCreery (BE -2, FWD, $240,000) both have good job security for the beaten up, rebuilding Magpies, coming off respectful scores of 54 and 59 respectively.
You would expect that Collingwood will be wanting to blood as many games into their youngsters as possible this year, meaning Macrae and McCreery should make coaches some good cash.
FINLAY MACRAE
/ Forward

Collingwood

AFL FANTASY STATS

43.1
Average Score

$319,000
Price

10
Breakeven
if you need the extra funds for an upgrade, the Pies have named another debutant in Jay Rantall (BE 0, MID, $170,000).
Gold Coast's Jy Farrar (BE -3, FWD, $256,000) impressed on debut last week against the Bulldogs, scoring 86 points and is another worthwhile pickup.
HIGHEST ROUND 6 BREAKEVENS
Tom Rockliff: 187
Luke McDonald: 154
Dylan Shiel: 151
Stephen Coniglio: 150
Shaun Higgins: 146
Taylor Adams: 145
Caleb Daniel: 142
Jordan Ridley: 142
Shannon Hurn: 141
Jed Anderson: 138
LOWEST ROUND 6 BREAKEVENS
Matthew Flynn: -10
Miles Bergman: -8
Jordon Sweet: -8
Jy Farrar: -3
Beau McCreery: -2
Devon Robertson: -1
Thomas Highmore: 1
Jaxon Prior: 3
Rhyan Mansell: 3
Paul Hunter: 3
OUR CURRENT TRADE PLANS
Ben Cotton
Paddy Dow to Jy Farrar
Lachie Jones to Finlay Macrae
I'm going for the double downgrade option this week given there is some good rookie options floating about who should make cash.
I weighed up doing a Tom Phillips to Lachie Neale upgrade, but will instead load up some coin to work towards getting rookies off the field.
Unfortunately, with Lachie Jones out for around a month, one of the best mullets in the AFL will likely depart my team.
Ed Carmine
Luke Uniake-Davies to Lachie Scholl
James Rowe to Finlay Macrae
After blowing my bank last week to include Josh Dunkley, i've had to begin rebuilding it whilst also slowly moving some rookies off my list.
I took a punt on LDU having a breakout year, and so far that hasn't come to fruition, so i've moved him on for the newly named DPP, Lachie Sholl.
Moving Macrae in for Rowe allowed me the cash to do so, and also allows me the room to move Campbell, Jordan and Powell in the coming weeks.