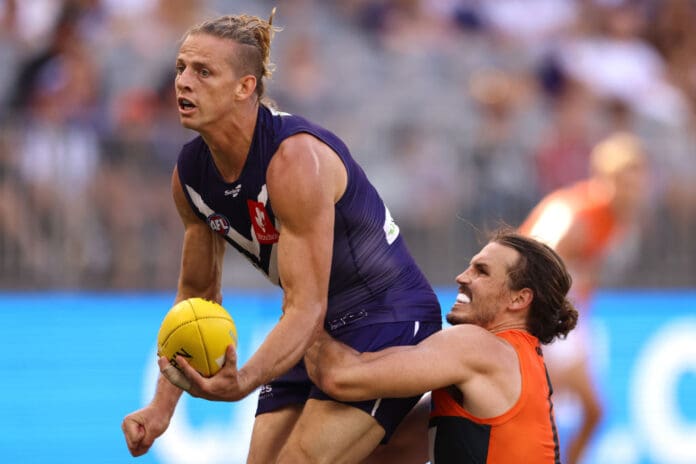 Whether you are at the bottom of your league or edging towards a top 100 cap, all 'Fantasy Freaks' have always got a series of trades in mind and an eye on the future.
With five weeks of footy behind us, the time is now for those behind the eight ball to start rolling the dice.
Still, with more than 50 new dual-position players available ahead of Round 6, these gambits can also be calculated.
Having run a comb through this aforesaid list, we have plucked the 10 names most likely to make the next portion of your season more prosperous.
Although plenty of popular cash cows such as Errol Gulden, Chad Warner and Nick Hind have been awarded DPP status, we have omitted them from this catalogue and have prioritized premium names instead.
Tim English
RUC/FWD - $630,000
Despite originally being drafted as a ruckman, Tim English has staked his claim as the third tall in the Bulldogs' forward line.
After five weeks of the season, the lanky Western Australian has taken 13 shots at goal for a total of 9.6 at 62% accuracy. English is also averaging 6.6 marks per game and 57% of his disposals are kicks.
With a Fantasy average of 79 points and the ability to win hit outs when called upon, the 23-year-old provides coaches with a sound scoring option and brilliant flexibility.
Don't even jump when big Tim English is in the contest. Sheesh! That's two for the Bulldogs GIANT

✍️ BLOG: https://t.co/0k22D6zxrv
📱 MATCH CENTRE: https://t.co/hFKt30GZon
📺 WATCH @kayosports: https://t.co/hElFiIeftR#AFLDogsLions pic.twitter.com/yxcuaY1eUE

— Fox Footy (@FOXFOOTY) April 10, 2021

Josh Daicos
MID/FWD - $512,000

With his father's ability to split the sticks in a miraculous fashion, Josh Daicos is always a superb option inside both Collingwood's, and your, offensive arcs.
Originally listed as a midfielder, the 22-year-old has been awarded DPP status as a forward following an average of just 14.2 disposals and minimal CBAs.
Although Daicos is only averaging 57.8 Fantasy points heading into Round 6, his future form is worth keeping tabs on, as his ceiling is still inner suburban high.
.@CollingwoodFC's Josh Daicos has won Goal of the Year!#Brownlow pic.twitter.com/K5lEY9iXOr

— SEN 1116 (@1116sen) October 18, 2020
Chad Wingard
FWD/MID - $667,000
Having done his best work away from the forward 50 this season, it was only a matter of time before Chad Wingard earnt DPP status.
With an average of 22.6 disposals and 93 Fantasy points across his three games this season, the Murray Bridge man's form should warrant an ownership much higher than 1%.
CHAD WINGARD
Midfield / Forward

Hawthorn

AFL FANTASY STATS

88.3
Average Score

$688,000
Price

61
Breakeven
If your forward line is lacking scores and polish so far this season, you do a lot worse than considering the 27-year-old hybrid mid.
Aaron Hall
FWD/DEF - $538,000
As one of only nine names on North Melbourne's list born prior to 1993, Aaron Hall is without doubt one of the Roos' senior players.
Despite the generational gap between he and his teammates, the former Sun was starting to shine before colliding with Mitch Duncan on Sunday.
Although failing to crack it for 10 disposals in Rounds 2 and 5, the 30-year-old produced a season high of 33 disposals and 123 Fantasy points against Adelaide in Round 4.
Even though his form has been patchy, with a pair of scores below 40, should Hall continue playing behind the ball for David Noble's side, expect his ownership percentage to climb above zero.
Aaron Hall gives the Roos a perfect start on the road 🚀#AFLCatsNorth pic.twitter.com/zbQkEBRWAC

— AFL (@AFL) April 18, 2021

Dyson Heppell
MID/DEF - $586,000

After missing Essendon's first pair of games this year, Dyson Heppell's ownership percentage was lower than killer whale manure.
Following his shift behind the football and an average of 85 points across the last three rounds, coaches have woken up the previously dreadlocked Don's potential.
DYSON HEPPELL
Defender / Midfield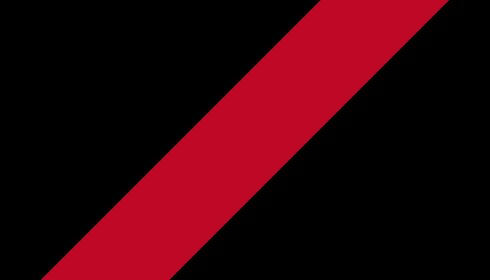 Essendon

AFL FANTASY STATS

94.8
Average Score

$671,000
Price

103
Breakeven
With Heppell now able to be selected in your back six, jump on now before his ownership rises above 3%
Jack Billings
MID/FWD - $700,000
Although originally drafted and listed as a midfielder, St. Kilda's Jack Billings has regained his past form after shifting forward of the ball.
So far in 2021, the former top three pick has averaged 22.2 disposals, 1.8 goals and 91.2 Fantasy points per week.
Although the Saints are struggling, if your forward 50 is in the same boat, cast out a line and reel in the future free agent, as his price and ownership percentage are almost certain to continue growing.
26 disposals, 12 score involvements and two important goals.

Jack Billings was electric. pic.twitter.com/Ga1aLrzrPJ

— St Kilda FC (@stkildafc) April 11, 2021
Jack Ziebell
FWD/DEF - $735,000
Even though the side he skippers sits at the foot of the ladder, Jack Ziebell's contemporary form has been blistering.
Having played in all five of North Melbourne's losses this season, the former top 10 draftee has averaged 28.6 disposals and 109 Fantasy points in his new defensive role.
After coming off a whopping 38 touches and 140 points against the Cats on Sunday, should your backline need shoring up, keep the red-hot Roo in mind – especially as he holds the kick in duties, and North concede a mean of 15.2 per week.
Jack Ziebell was the main beneficiary of Geelong's inaccuracy this afternoon - playing on from 13 of his 14 kick-ins. #SuperCoach #AFLFantasy #AFLCatsNorth

— Fantasy Freako (@FantasyFreako) April 18, 2021
Nat Fyfe
MID/FWD - $688,000
Unless you are fresh to the code, you are almost certainly aware of Nat Fyfe's star quality.
Although the man-bunned Docker has won a pair of Brownlows running through the midfield, the 29-year-old has called the forward 50 home for much of this season.
With an average of 24 disposals and 90.8 Fantasy points across his four appearances in 2021, Fyfe may not be matching his previous highs, but his form is definitely percolating.
NAT FYFE
Midfield / Forward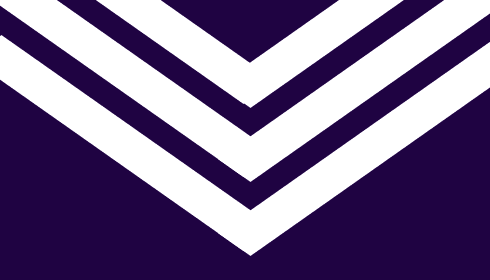 Fremantle

AFL FANTASY STATS

84.5
Average Score

$571,000
Price

113
Breakeven
Priced under 700k and with an ownership percentage of five, pull the trigger on the champion, as he will be facing North Melbourne this weekend.
Lachie Hunter
MID/FWD - $713,000
Despite many punters and pundits – including myself – tipping Hunter to have a superb 2021 season, the 26-year-old has produced a mixed bag so far.
Although the former first rounder is averaging 22 disposals and 85.6 Fantasy points per week, a season low of just 64 has scared 99% of coaches off.
With the Bulldogs' midfield brigade almost bursting at the seams, Hunter has been deployed ahead of the football for lengthy periods of this season – hence his DPP status.
LACHIE HUNTER
Midfield / Forward

Bulldogs

AFL FANTASY STATS

85.2
Average Score

$590,000
Price

111
Breakeven
Even though the premiership pup's price tag, contemporary cellar floor and eye-watering breakeven score (132) have obviously scared a majority of coaches away, wait for his price to plummet before swooping.
Josh Kelly
MID/FWD - $699,000

After five games of football, Josh Kelly, a previous Fantasy lock, has failed to reach 100 points in a single week.
Although this does sound like an alarmist statement, the 26-year-old is still averaging 87 points per round.
Having spent more time in the Giants' forward 50 this season, Kelly has kicked five majors in the past three weeks and has earnt himself DPP status as a mid/forward.
Despite his numbers looking lean in comparison to previous years, the Victorian does provide coaches with an ability to add depth to their side – especially considering he is now priced below $700k.
Never write the @GWSGIANTS off!

Josh Kelly puts the Giants in front 👀#AFLSwansGiants pic.twitter.com/SN9y5fPTGk

— AFL (@AFL) April 17, 2021
Full list of new DPPs in AFL Fantasy:
New Defenders
Nick Hind (DEF/FWD)
Dyson Heppell (DEF/MID)
Tom Cutler (DEF/MID)
Jayden Laverde (DEF/FWD)
Sean Lemmens (DEF/FWD)
Tom Atkins (DEF/MID)
Zach Tuohy (DEF/MID)
Jarman Impey (DEF/FWD)
Shaun Burgoyne (DEF/FWD)
Jayden Hunt (DEF/FWD)
Jack Ziebell (DEF/FWD)
Aaron Hall (DEF/FWD)
Miles Bergman (DEF/FWD)
Jack Sinclair (DEF/MID)
George Hewett (DEF/MID)
Bailey Dale (DEF/FWD)
New Midfielders
Zac Williams (DEF/MID)
Jack Crisp (DEF/MID)
Jack Lukosius (DEF/MID)
Mark O'Connor (DEF/MID)
Lachie Ash (DEF/MID)
Chad Wingard (MID/FWD)
Josh Mahony (MID/FWD)
Jaidyn Stephenson (MID/FWD)
Zak Butters (MID/FWD)
Hunter Clark (DEF/MID)
Callum Mills (DEF/MID)
Chad Warner (MID/FWD)
Liam Duggan (DEF/MID)

New Rucks
Peter Wright (RUC/FWD)
Chris Burgess (DEF/RUC)
Shaun McKernan (RUC/FWD)
New Forwards
Marc Murphy (MID/FWD)
Josh Daicos (MID/FWD)
Cale Hooker (DEF/FWD)
Devon Smith (MID/FWD)
Nat Fyfe (MID/FWD)
Sean Darcy (RUC/FWD)
Lachie Weller (MID/FWD)
Brandon Parfitt (MID/FWD)
Josh Kelly (MID/FWD)
Johnathon Ceglar (RUC/FWD)
Jacob Koschitzke (DEF/FWD)
Tom Sparrow (MID/FWD)
Josh Walker (DEF/FWD)
Will Phillips (MID/FWD)
Charlie Lazzaro (MID/FWD)
Tom Powell (MID/FWD)
Jack Billings (MID/FWD)
Errol Gulden (MID/FWD)
Lachie Hunter (MID/FWD)
Lachlan McNeil (MID/FWD)
Tim English (RUC/FWD)