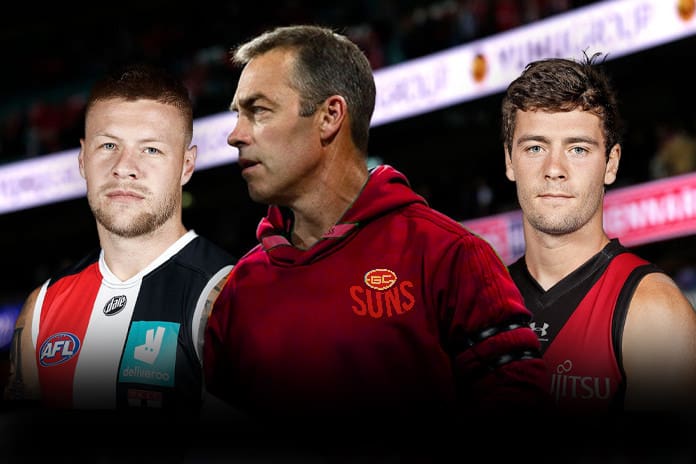 With a plethora of big names set to come out of contract at the end of the season, we thought we'd hypothesise about some blockbuster moves.
We've compiled a list of ten head-turning moves that could happen by year's end - some slightly more outlandish than others. We're not saying all of these will happen but believe they are all possibilities.
We've also predicted a bombshell coaching acquisition for a struggling club.
Here is our list of ten huge hypothetical end-of-season moves.
DOWNLOAD YOUR COPY OF THE AFL SEASON GUIDE
1. Alastair Clarkson is installed as Gold Coast's new senior coach
After calling it quits at Hawthorn last year, Clarkson is every chance of returning to the AFL coaching landscape in 2023, and there might be an intriguing opening waiting for him.
Gold Coast senior coach Stuart Dew is currently slated to come out of contract at the conclusion of this season, and there's no certainty he will be offered a new deal, especially if his Suns once again don't find themselves in finals contention.
Clarkson would bring with him premiership pedigree and a mountain of experience, two huge things the Suns have lacked since their inception.