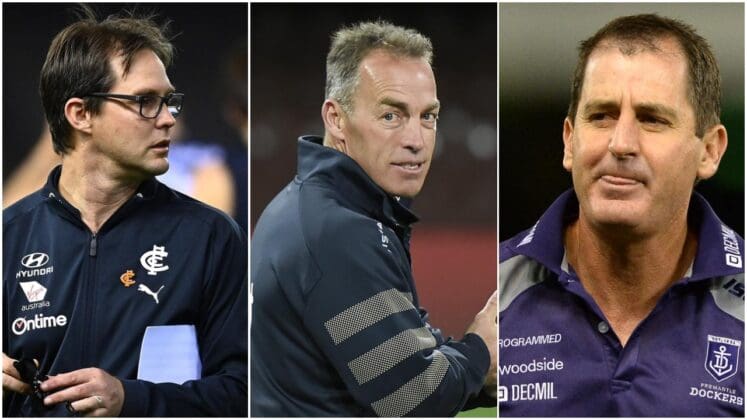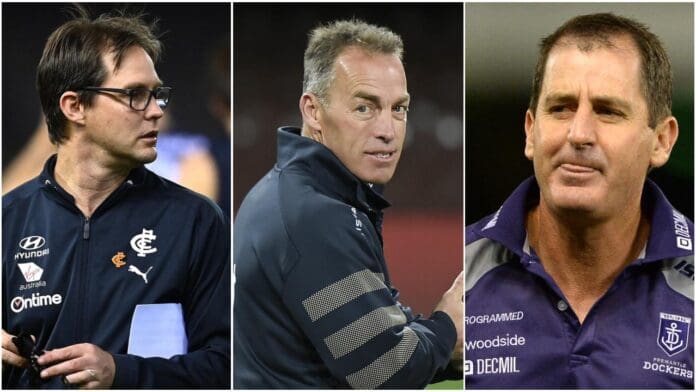 David Teague remains a "fighting chance" to hold his place in the Carlton coaching box for next season, with the Blues' interest in Ross Lyon reportedly cooling.
According to Fox Footy's Tom Morris, Carlton are split between Teague, Lyon and departing Hawthorn coach Alastair Clarkson to appoint as senior coach for 2022.
Blues president Luke Sayers has revealed that key decisions won't be rushed in the wake of the external review findings, with many believing the call will only delay the club's decision to part ways with Teague.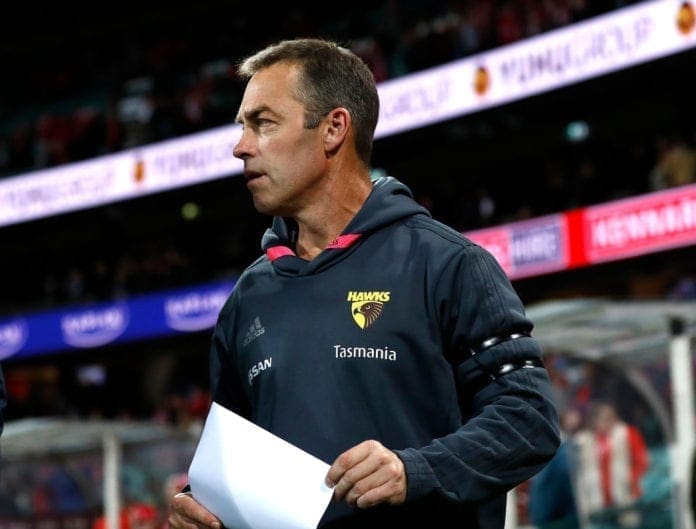 However, cooled interest on Lyon has placed Teague well within this three-horse race, with Clarkson the undoubted favourite.
The four-time premiership coach is yet to make his future known, with both Carlton and Collingwood keen on his services.
Should Clarkson show mutual interest in the Ikon Park club, then Teague will be moved on in order to attain the Hawthorn coach's signature.
A look into why the Carlton coach is the right man for the job👇 #AFL https://t.co/0oTdnPtBPv

— Zero Hanger (@zerohanger) August 23, 2021
Conversely, should Clarkson baulk at the Blues' interest, Teague firms as a likely option for the Blues' future.
Speaking on On The Couch this week, Morris said both Teague and Lyon are sure to lock horns for the vacancy should Clarkson pass on Carlton's interest.
"If they can get Alastair Clarkson, you can lock that in, he'll be their coach next year," Morris said.
"But if he says no, they're split on Ross Lyon, and there's a small but vocal section of the board that are actually keen to reject Ross Lyon. That's primarily because there are concerns about the ways things finished at Fremantle.
ICYMI: @tommorris32 explains why Carlton is not sure about Ross Lyon.

✍️ https://t.co/puh1bUMVzf#COUCH pic.twitter.com/RBr1OK5DZR

— Fox Footy (@FOXFOOTY) August 23, 2021
"This leaves Teague with a small but fighting chance of keeping his job. That's changed from a couple of weeks ago when he was absolutely gone.
"He had exit meetings today, he saw the review today, he'll have exit meetings tomorrow. It's business as usual ... I've got no doubt this is going to come to a head in the next few days, and when it does, it'll be Ross Lyon vs David Teague, presuming Alastair Clarkson says no to Carlton."
It is understood that the Carlton board's cooled interest comes with concern surrounding the former Dockers coach's departure from Fremantle in 2019.
Lyon was reported to have been a significant figure in an alleged harassment payout involving a former junior staff member, something that remains a focus from some Blues board members.
"There's no admission of any guilt or wrongdoing by Ross Lyon with what happened at Fremantle, in fact quite the opposite, but the best way to describe the feeling from this small section of the board is concern around a set of circumstances relating to a female staff member at the Dockers," Morris added.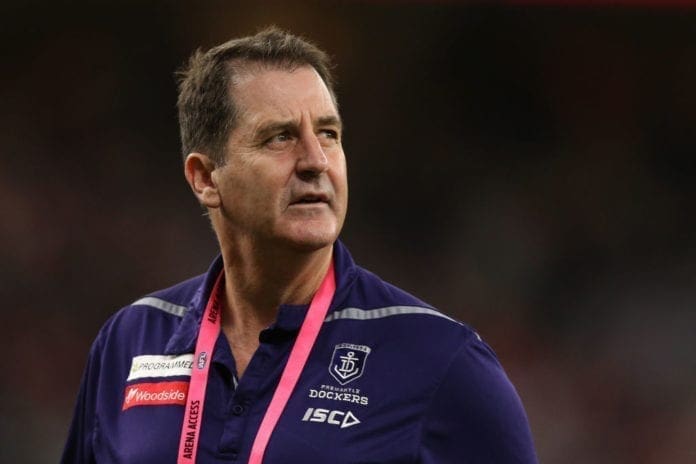 "It led to a financial settlement and that's been never fully explained. Some board members are nervous around this, it's related to the Carlton Respects program at the club.
"Others would take Ross Lyon over Teague, but there is that divide at the moment."