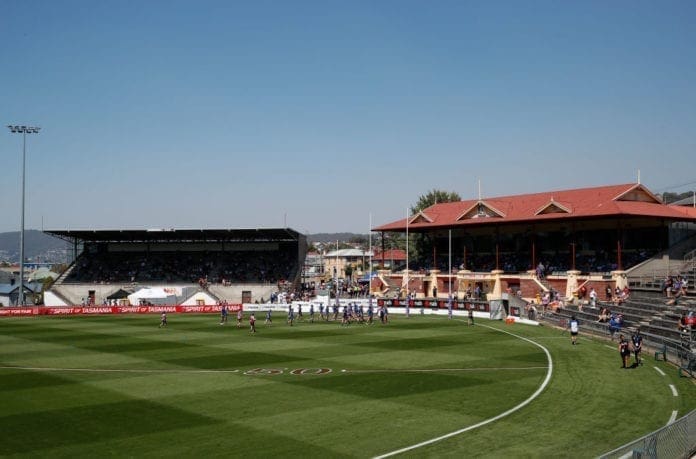 Tasmania's chances of acquiring a 19th AFL license have received a significant boost after former Geelong president and AFL commissioner Colin Carter reviewed the business case.
Reportedly, the review reflected favourably on Tasmania and their ability to have an AFL team in the state.
Veteran football journalist Caroline Wilson spoke on Channel 9's Footy Classified about the findings of Carter's report.
"I can't tell you exactly what is in the Carter findings. Pretty much everyone that I have spoken to who has spoken to Colin feels that he is very positive about Tasmania gaining its own licence", she told Footy Classified.
"Clearly it's now been written in the context of COVID and the game haemorrhaging hundreds of millions of dollars. But I can say that whatever else the report says, it clearly states that Tasmania deserves to have a far bigger say and stake in the AFL competition".
Wilson also noted that more Victorian clubs could play in Tasmania following the success of Essendon's trip there to play Hawthorn.
"I think there was a view that the Tasmanian Premier, Peter Gutwein, would not be prepared to give those clubs new deals until he knew that there was a stake in the game – and I think that will happen", she said.
"I also think the AFL is not averse to the idea of playing more than just seven games – Hawthorn's four and North Melbourne's three – that there might be a Collingwood game or a Richmond game or a St Kilda game in Tasmania next year and potentially up to three or four extra games in Tasmania next year".
Former Collingwood president Eddie McGuire said Tasmania could soon have a foundation in place that would help a 19th club enter the AFL in the near future.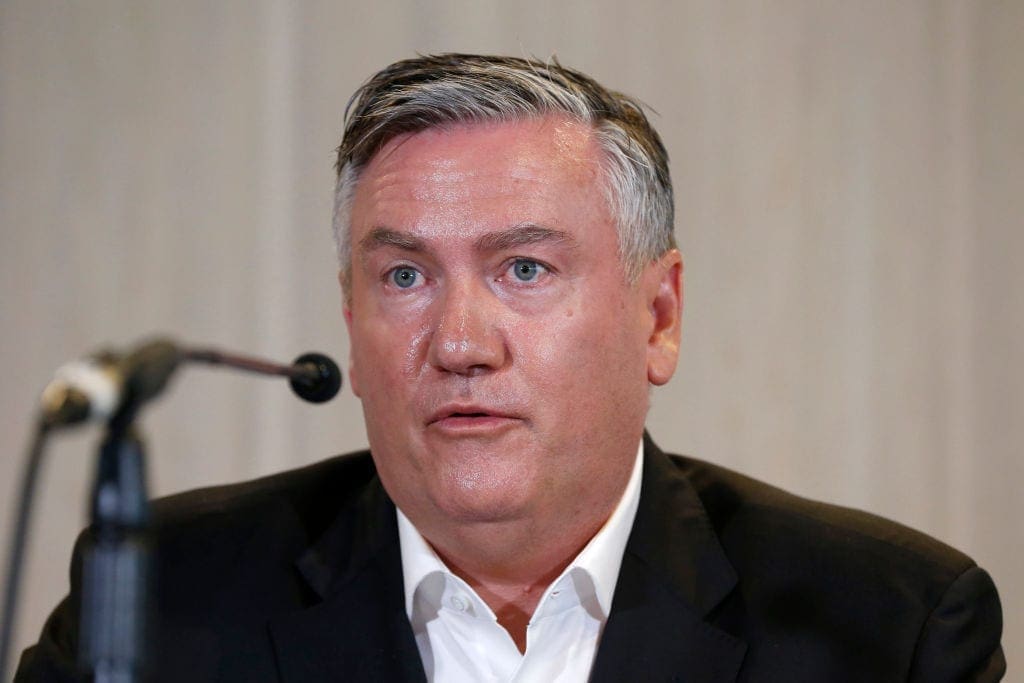 "What's happening is the Tasmanian government is getting very excited, as you just said. They are now going to the AFL saying: 'We want content but we want quality content'. We've seen what Essendon and Hawthorn did earlier this year, capacity crowd, great atmosphere", he told Footy Classified.
"That shows there is a real appetite down there and people are now getting past this "we deserve". What I do know is happening at the moment is the Presidents of all the clubs have realised they've got to get their Tasmanian league right, they've got to get their feeder competitions right, not unlike what we put up on Footy Classified a couple of months back and they've got to get their junior progression.
"If they get all that right and I think hook in with Far North Queensland now that we have got the Olympics there in 2032 and Darwin and you get the 20th team in, things will start to roll".