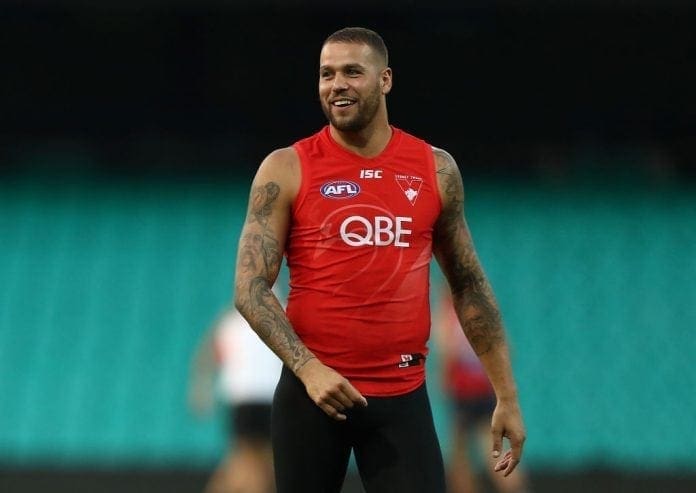 Sydney chairman Andrew Pridham has taken another swipe at the AFL, after Gold Coast spearhead Tom Lynch announced his plans to go to Richmond on Tuesday.
Pridham was at the Swans when Lance Franklin joined the club at the end of the 2013 season, before Sydney were subsequently hit with a trade ban for the 2014-15 trade periods.
The AFL integrity department conducted an inquiry into the Franklin signing and found the Swans did nothing wrong, although they still handed the club a two-year ban, which Pridham believes was still a "disgraceful" decision.
"It was one of the more disgraceful decisions that the AFL Commission has ever made," Pridham told the Daily Telegraph.
"Given Richmond were premiers and Tom Lynch comes from one of the bottom clubs and we recruited Lance from the premiers I'm expecting at least a three-year trade ban for Richmond," Pridham said.
The AFL investigated the Franklin contract because they believed Sydney had unfairly used their cost of living allowance (COLA), although Pridham said that wasn't the case.
"There is a total lack of understanding of how COLA worked," Pridham said.
"The perception was COLA was a slush fund used to buy extra players but it wasn't. It was a supplement in every contract of about 10 per cent in every contract. Players expected to receive COLA."
Pridham believes the Swans should have been applauded for their long contract offer to Franklin, suggesting they were only "ahead of the curve" and nothing more.
"There was a big element of surprise in the industry but we were simply ahead of the curve offering a really long contract," Pridham said.
"Ironically it's now common place. In retrospect we were penalised for being ahead of the curve. I don't think anyone would say it's anything but a great move after the way Lance has performed over the last five years."