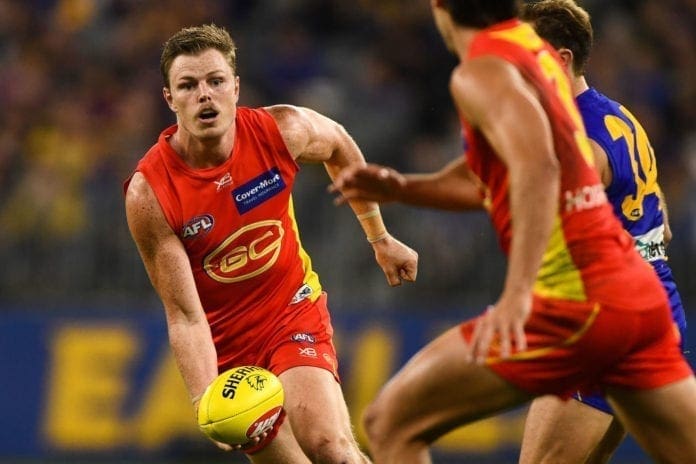 Gold Coast has announced the signatures of five players, ahead of Thursday's opening list lodgement date.
Jacob Heron, Jacob Dawson, Nick Holman, Sam Fletcher and Mitch Riordan have all put pen to paper on new deals, with all five to play on in 2020.
"Each of the boys have worked hard to earn their spots on the club's list, it's a testament to their effort and work ethic," Gold Coast's General Manager Football Operations Jon Haines told the club's website.
"This brings the total number of players who have recommitted to the Suns this year to 20 which is reflective of the playing group's growing belief in each other and the club".
Holman is the most experienced of the quintet, having played 34 of a possible 44 games since joining the club two years ago.
"I am really excited, my first two years have been finding my way back in the AFL system, and now I can start building and helping the team succeed the way we want too, for at least the next two years," Holman said.
"Last year I didn't get much of a pre-season at all, I think now I've had the surgery and my back is feeling good I'll get a full pre-season under my belt and be ready to go for next year."
"We can keep building on what was a competitive first half of this year, we've got a lot of 2,3,4-year players that are ready to take the next step."