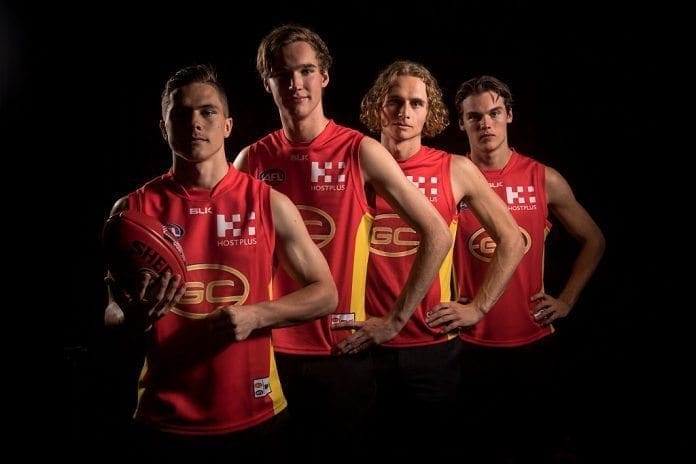 The Gold Coast Suns have locked away four young draftees for a further two years.
Ben Ainsworth (number four selection), Will Brodie (seven), Jack Scrimshaw (nine) and Jack Bowes (10), all of whom were recruited in last year's national draft, have added two years onto their initial contracts with the club, before even playing a senior game.
All four will now remain on the Gold Coast until at least 2020.
"We're incredibly proud to announce the contract extensions of our 2016 crop of draftees. For a club to have four top ten draft picks from the one year all extend their contracts to four year deals is something that has never been done before in the history of the game, and that sends a clear signal these players see their futures here on the Gold Coast," New gold Coast Chief Executive Mark Evans said.
"Each of them are outstanding young football players, and even better people, and we're rapt to have them and their families on board.
"Their decisions to sign long-term deals speaks volumes for the football club and reflects the work our club, staff and players have done to ensure the SUNS and the Gold Coast is a desirable destination for elite players."