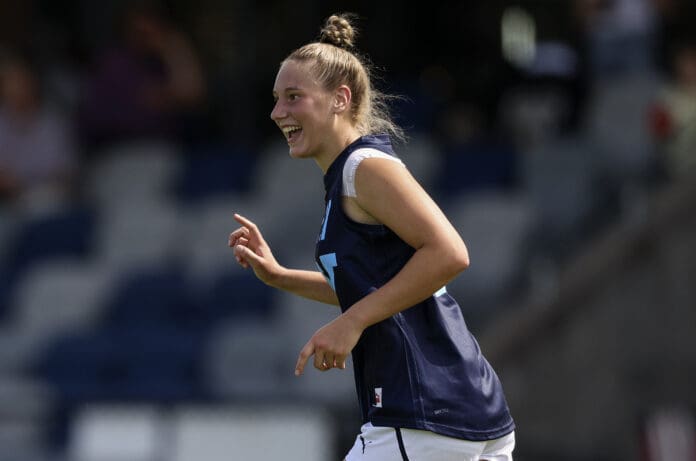 Promising Victorian duo Sofia Hurley and Montana Ham are preparing to nominate New South Wales as their draft zone of choice, as the 2022 AFLW draft nears.
The youngsters have forgone the opportunity to remain in their home state of Victoria, instead opting for NSW, according to womens.afl's Sarah Black.
In what is a surprising development considering the Victorian origin of Hurley and Ham, the Sydney Swans appear to be the most likely benefactors.
The Swans hold a bevy of early picks at the draft, boasting the first five selections in the NSW pool, with NSW-origin prospect Cynthia Hamilton also likely to be among Sydney's first five choices.
The AFLW draft differs from the conventional AFL draft in that AFLW prospects are grouped into state pools, based on personal preference.
Ham, a skilled midfielder who hails from the Western Jets, has reportedly chosen NSW due to lifestyle and study ambitions.
Meanwhile, Sandringham's Hurley has put herself in position to be selected early after a standout performance at the draft combine a few weeks ago.
Black is tipping the Swans to snap up both prospects at the draft, which is set to take place on Wednesday, June 29.
Draft pool nominations close on Tuesday, June 21 at 5pm (AEST).