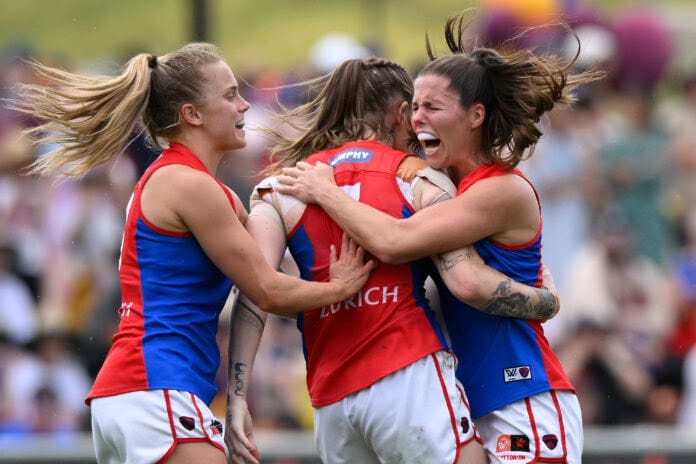 The starting dates of the 2023 AFLW season have officially been confirmed, with the new season set to get underway in the first weekend of September.
Round 1 of the new season, the eighth of the AFLW competition, is set to coincide with the men's competition pre-finals bye round.
AFLW clubs have been informed of the dates, with the official pre-season set to begin on May 29.
The AFL's executive for football operations, legal and integrity, Andrew Dillon, said that details around the length and structure of the season will be discussed during negotiations for a new collective bargaining agreement.
"We want to provide certainty to AFLW players, clubs and fans while the CBA negotiations are ongoing," Dillon said.
"The first weekend of September is the best time for the 2023 season to start, with all eyes on the AFLW due to the bye in the AFL.
"Season length and structure continue to be discussed as part of CBA negotiations. Planning is well underway and we are excited for the AFLW season ahead."
Season 7 of the AFLW competition concluded on November 27, 2022, with Melbourne winning their first premiership after a four-point grand final victory.
The AFLW Supplementary Draft was held in April, with 26 players finding new homes in the competition.