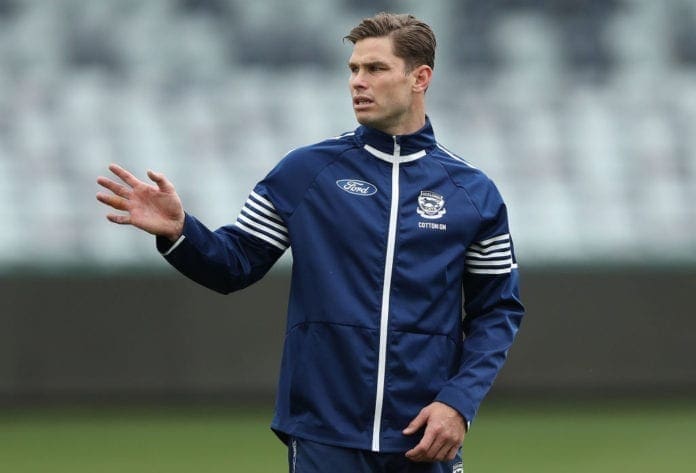 Geelong star forward Tom Hawkins headlines a plethora of players that missed their club's return to training for 2022 as the COVID-19 pandemic continues to heavily impact the AFL.
Hawkins revealed via Instagram on Tuesday that he is currently in isolation after contracting the virus, stating that he is "feeling fine".
The veteran's case joins an extensive list of players across the league that were absent from training on Monday, with AFL clubs bracing for further cases as the nation continues to reach record numbers.
Port Adelaide and Essendon were among the sides to return to pre-season training with compromised squads after players turned their attention to the new year following the Christmas break.
Power football boss Chris Davies revealed on Monday that approximately one-quarter of Port Adelaide's squad were currently following AFL health and safety protocols.
"AFL clubs as a portion of society are going to be affected through this particular period of pre-season," Davies said.
"From here on in, the club has got to consider the health impact and also the performance impact.
"It's important that players are able to live their lives in a capacity but what we don't want is for them to come in here and be put in a situation based on club decision making whereby they might be deemed a close contact or even worse, be in a position where they actually contract it.
CD: We currently have around a quarter of our squad in the AFL's health and safety protocols. Our players, just like the general public, are going to impacted by Covid and we know that number will go up and down throughout the season #pafclive

— Port Adelaide FC (@PAFC) January 10, 2022
"Some of these things will be unavoidable. I'm sure you all know people who so far would have done the right thing but have just been unlucky but we need to manage that risk as best as we can."
Essendon hit the track at Tullamarine on Monday with a number of notable names absent due to health and safety protocols, with roughly 20 players unavailable for training.
Bombers skipper Dyson Heppell said that the club were expecting the group to be bolstered by returning players across the coming days.
"We had a few missing today. Great to be back in action but we were a bit thin on numbers," he said. "... Hopefully we get them all back on deck later this week and next week."
The AFL released new guidelines ahead of the AFLW's opening round last week, requesting players avoid large indoor events unless club approval is granted.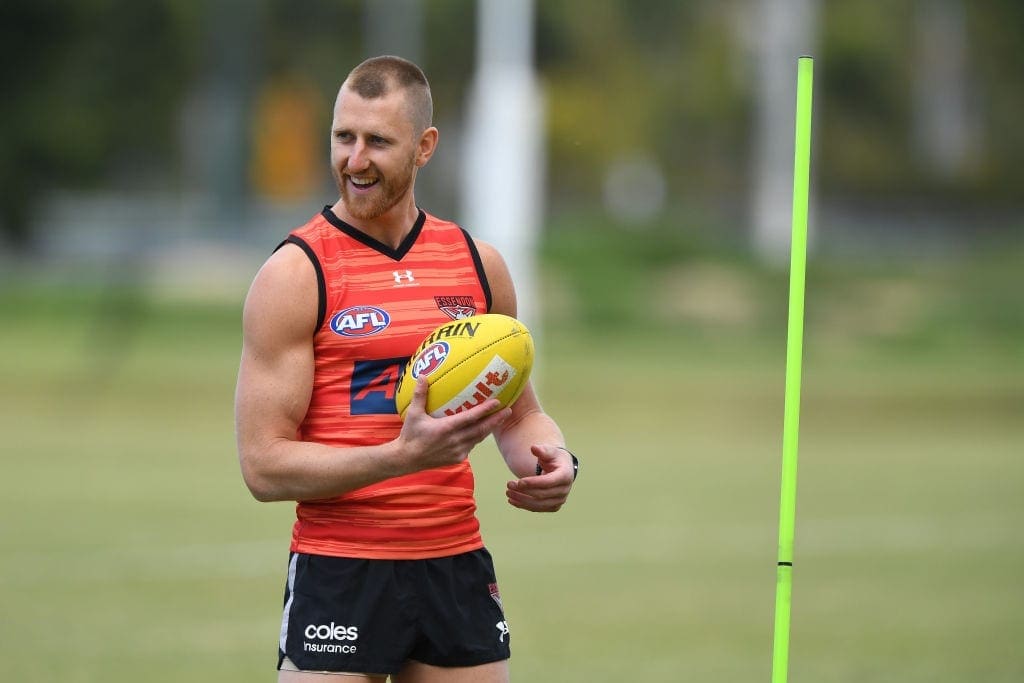 The league is yet to suggest whether similar protocols will need to be followed for the men's format, with Round 1 still over two months away.
With clubs looking to work through the pandemic and best prepare themselves for the year ahead, Heppell believes those that are proactive in combating the virus will shape themselves for a greater campaign.
"You see in world sport around the world, the teams that are handling it the best and staying healthy are at the top of the ladder and are winning," Heppell added.
"That's (dealing with the disruption in the season) the nature of it. Absolutely.
"We'll set ourselves for that and it's all part of it. It's been going for for a few years now. We'll keep trucking on."