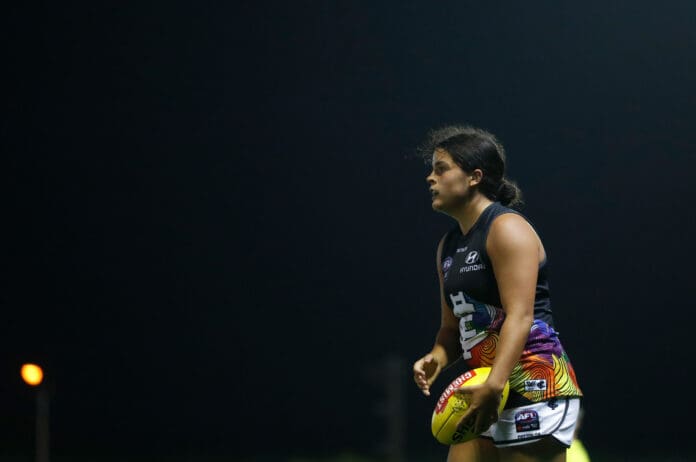 AFLW players will need to follow stricter protocols put in place by the AFL to ensure greater safety in combating the COVID-19 pandemic ahead of the new season.
Richmond and St Kilda will commence the 2022 campaign on Friday night, with the league releasing new measures for all players and staff to follow just hours prior to the opening bounce.
AFLW players have been requested to avoid large indoor events unless club approval is granted. This includes weddings, funerals and other ceremonies players wish to attend that would host over 100 attendees.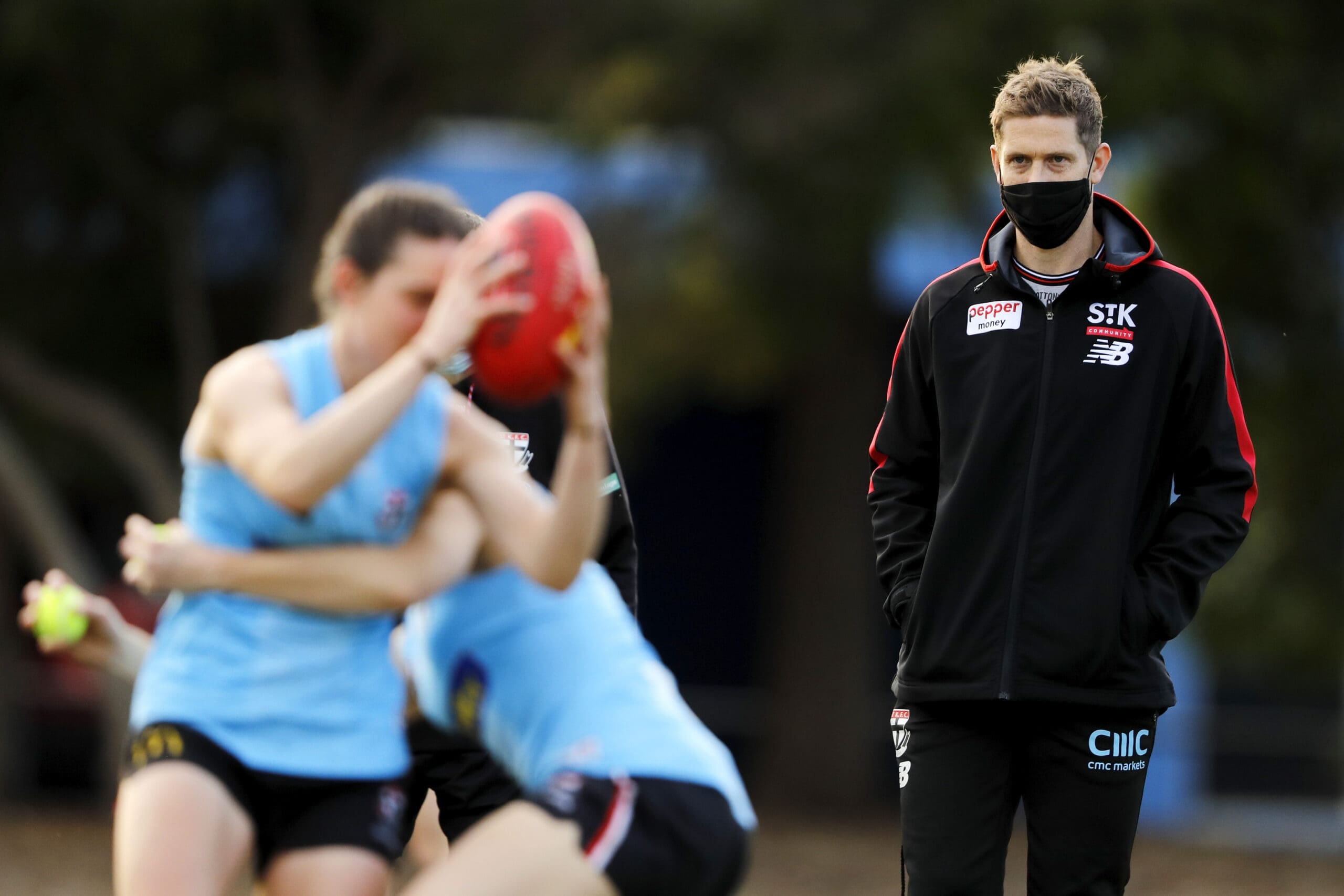 The AFL has also asked players not to attend outdoor events where social distancing measures can't be met, with major events like the upcoming Australian Open being one of many areas for players to avoid.
"Our community is facing a challenging time in the life of this on-going covid pandemic. As we begin our season tonight the revised protocols have been introduced as a precautionary measure to safeguard our players, coaches, officials and the wider community," AFL General Manager Women's Football Nicole Livingstone said in a league statement.
"We cannot wait to get the season started and trust that everyone understands in order to continue to play, we all must be really vigilant to minimise the risks for players, their families and the broader community.
"On behalf of the AFL I want to thank our players, officials and everyone involved in getting us to this point and our importantly our thanks and appreciation to all the health, essential and frontline workers who are working so hard and putting their own health at risk to keep community safe.
"The challenges in the community right now are well documented but that isn't stopping our excitement and anticipation for tonight. Our preparation and planning has been thorough and we feel really confident we will deliver one of the best seasons of women's footy of all time."
New AFLW protocols:
Players and essential club staff expected to not attend indoor events with over 100 people
Attendance at weddings, funerals and/or cultural or religious ceremonies indoors with more than 100 people is permitted with club approval
Players and essential club staff expected to not attend outdoor events if social distancing cannot be maintained
Reminder that high density locations such as shopping centres present as high risk
Reminder that congregating in the home is the highest risk setting and to avoid socialising with other AFLW players and staff in this setting.