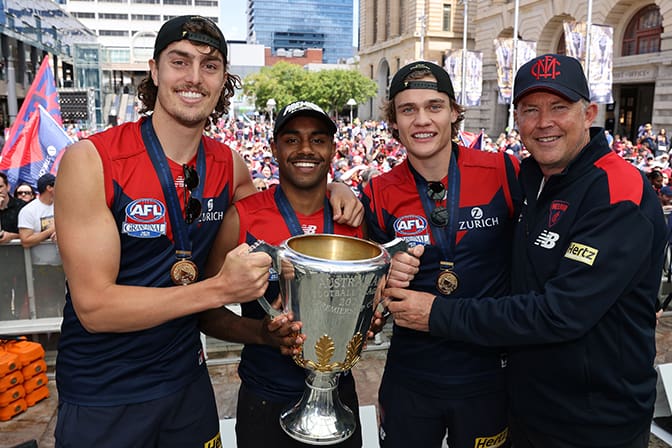 Melbourne fans both home and away were able to support their club in more ways than one in the build-up and aftermath of their drought-breaking Grand Final victory.
Despite a string of complications, the Demons were able to sell three years worth of merchandise in the weeks leading to the Grand Final, as well as the days following on from their 74-point win over the Bulldogs on Saturday.
Speaking to The Age, Demons chief executive Gary Pert revealed the club sold $2.7 million worth of merchandise across the past month, including 10,000 'road to the Grand Final' t-shirts.
The demand even forced Melbourne to halt their shipping via Australia Post, who notified the club they couldn't guarantee all orders would arrive in time for the premiership decider.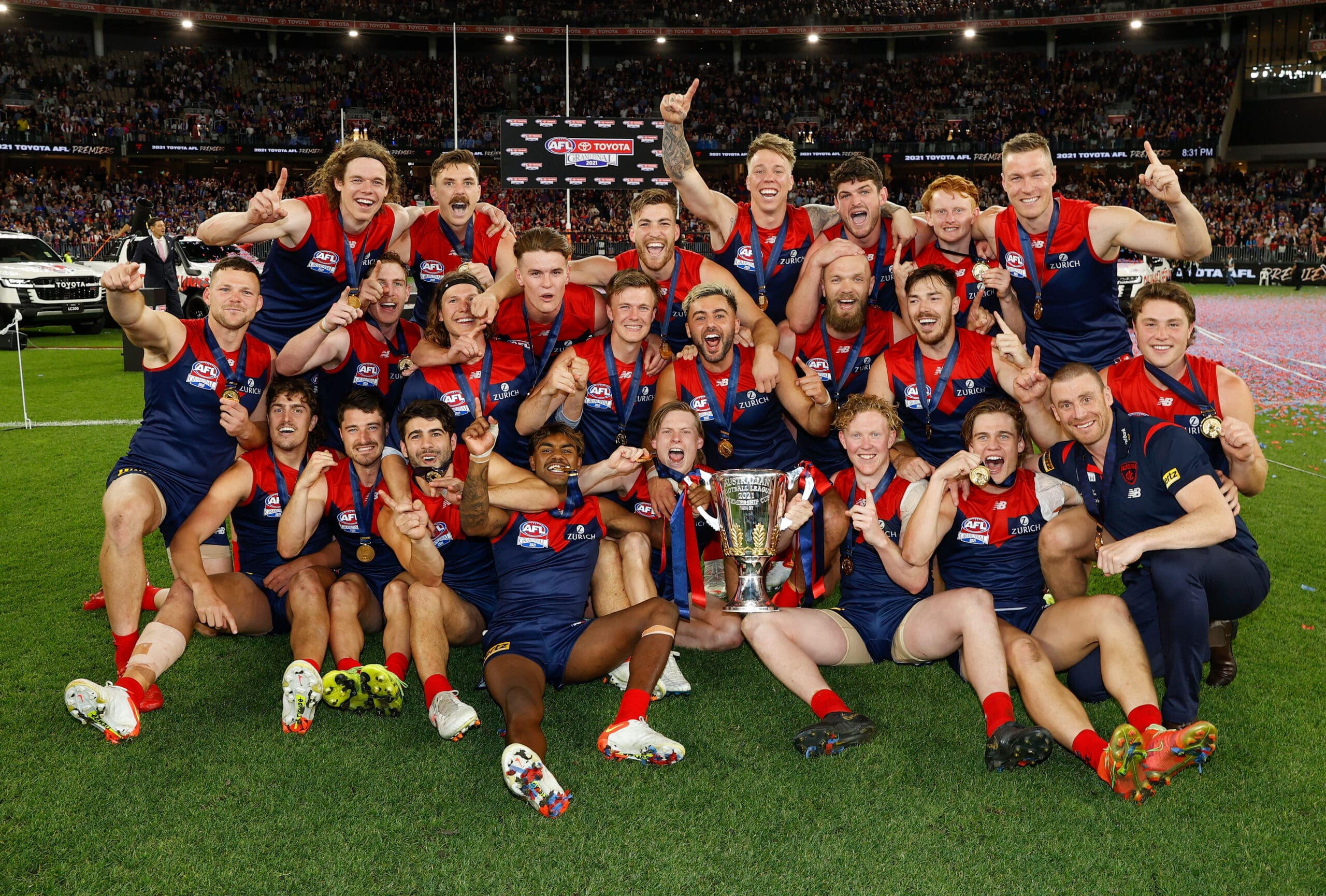 Despite being unable to source further blue t-shirts as well, Melbourne were able to sell $1.2 million worth of merchandise in the days that followed their memorable win on the weekend.
Also being yet to release premiership branded merchandise to their faithful, Melbourne have still amassed a staggering increase in demand that will likely see them become one of the more profitable clubs among these trying years.
"We have done three years of merchandise in a month before the grand final. That is without considering family days you would normally have in Melbourne after a grand final," Pert told The Age. 
"Those sort of numbers for a club like Melbourne are just extraordinary."
The Demons are also set to see a number of financial backers through their support behind the club in the wake of ending their 57-year flag drought, with further funds set to pour into their new training facilities redevelopment at Gosch's Paddock.
Despite winning the premiership, Pert labelled the club dead last in the competition for facilities.
"We've won the premiership this year and we're acknowledged at a government level and by the AFL that we're clearly on the bottom of the ladder for facilities," Pert told SEN.
"If I was to talk to anyone at the AFL and say, 'I'll meet you tomorrow at the Melbourne footy club,' basically you wouldn't know what I'm talking about because we're in three, four, five different locations.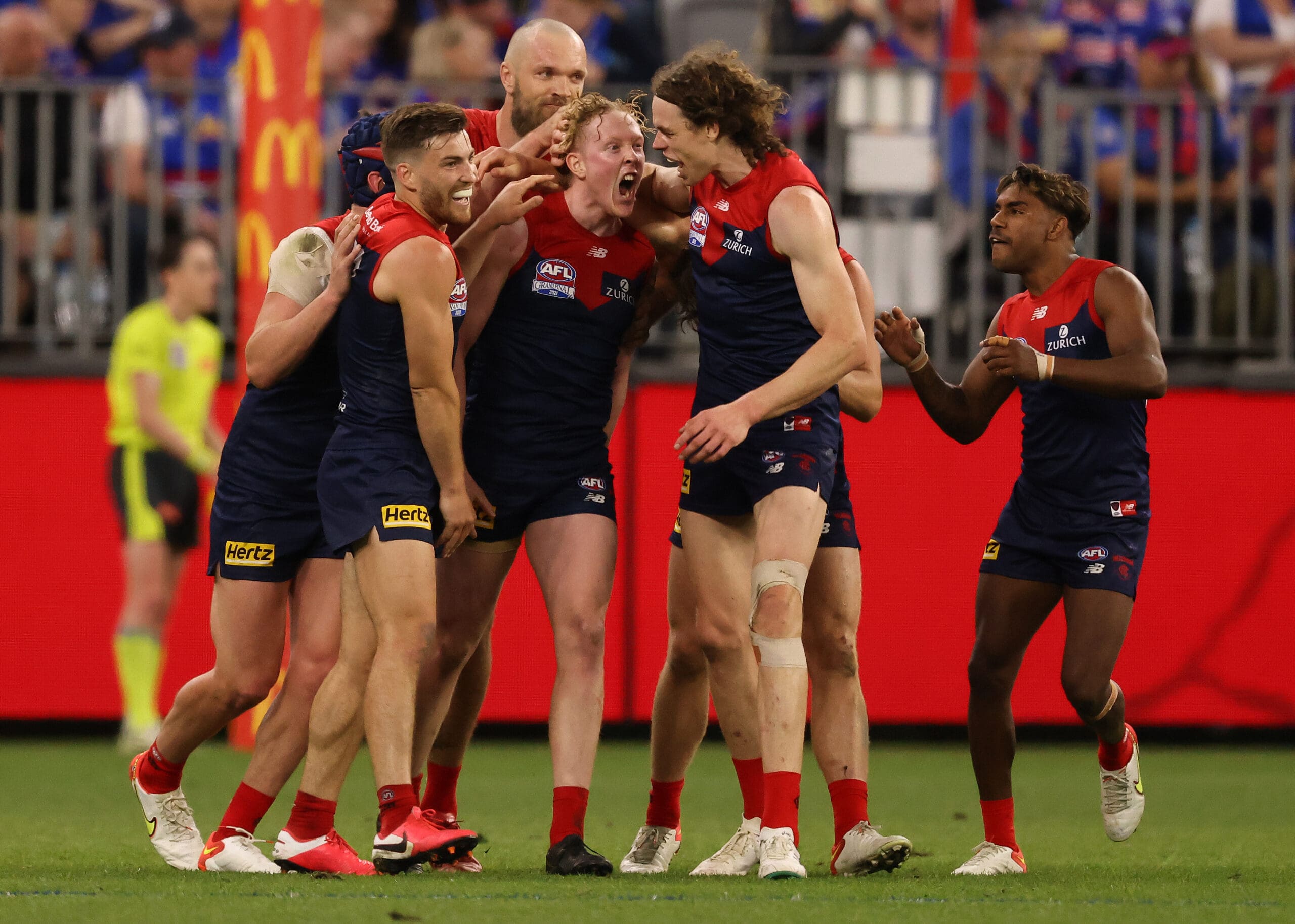 "Right at the moment, we don't even have the facilities of a community club, which makes the performance of the players even more amazing."
Melbourne set a club record membership tally of 53,188 fans* in 2021, ranking 11th in the AFL this season.
*Number as of August 5, 2021