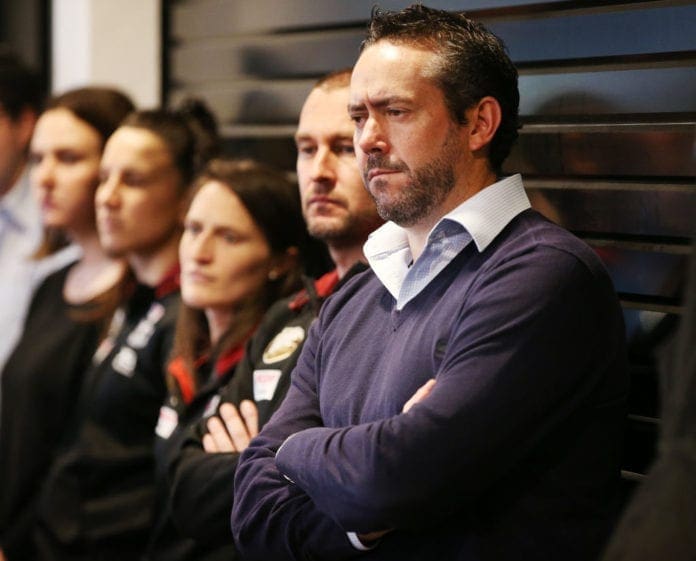 St Kilda will consider requesting a priority draft pick from the AFL following a season plagued with unconventional injuries.
Dylan Roberton (heart), Jack Steven (mental health) and Paddy McCartin (concussion) have all missed a majority of the 2019 season for the Saints, with other members of the playing group also battling with concussion.
The league's criteria for clubs to require further assistance includes poor on-field performances across an extended period of time, with excessive injury rates also taken into account.
In an interview with SEN, the Saints' head of football Simon Lethlean said the club will look to request assistance from the AFL.
"It's an interesting scenario, we've also got Billy Longer and Lewis Pierce (out through concussion)," Lethlean said.
"We've certainly got some unusual circumstances that don't relate to soft tissue and other injuries that could have a significant effect on our TPP (Total Player Payments) and our ability to manage our list as well as you could for reasons that are a bit out of our control.
"We'll certainly have conversations internally with the AFL about how that looks for us going forward. I think that's a fair question to raise."
The potential request may force the AFL into a difficult position, as St Kilda CEO Matt Finnis said the team would be playing finals in 2020 this week.
Former Saints captain Nick Riewoldt said the club shouldn't hesitate to consider making the request.
"If the Gold Coast are putting their hand up for a priority pick, when they got given the world when they entered the competition, and their players are not playing there because they've left and they don't like playing there," Riewoldt said.
"Then for other clubs that are down towards the bottom of the ladder who aren't playing because of unforeseen - heart conditions.
"Why wouldn't you? You don't ask, you don't get. They're different circumstances but the results are the same."