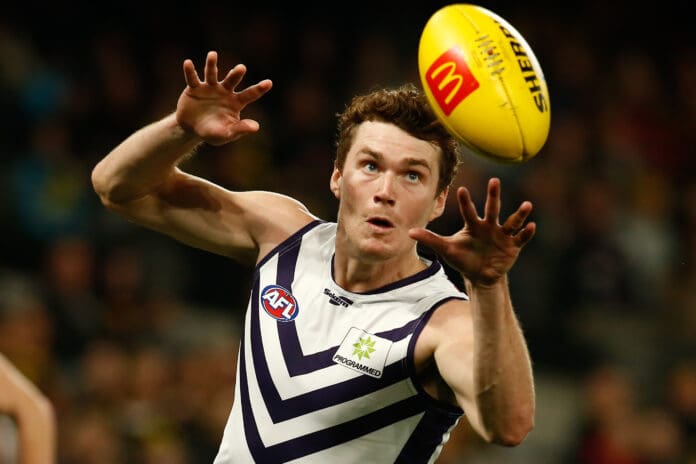 Second-year Carlton coach Michael Voss, among a host of pressing needs and concerns throughout the course of last year, was forced to navigate his first season with a glaring liability at one of the game's most influential positions; the flanks.
The Blues' final-round heartbreak at the hands of the Magpies last year is still devastatingly fresh in the minds of the club's brains trust and supporter base and will continue to haunt all blue baggers until some semblance of vengeance is achieved.
Blues faithful were forced to watch helplessly as the mercilessly accurate Jamie Elliott tore inside 50 and put the finishing nails in the coffin of another September-less campaign at Princes Park.
After the initial protracted mourning period, the loss begged questions of just how the Blues' season went awry after it continually appeared destined the storied franchise would book its post-season ticket for the first time in nigh-on a decade.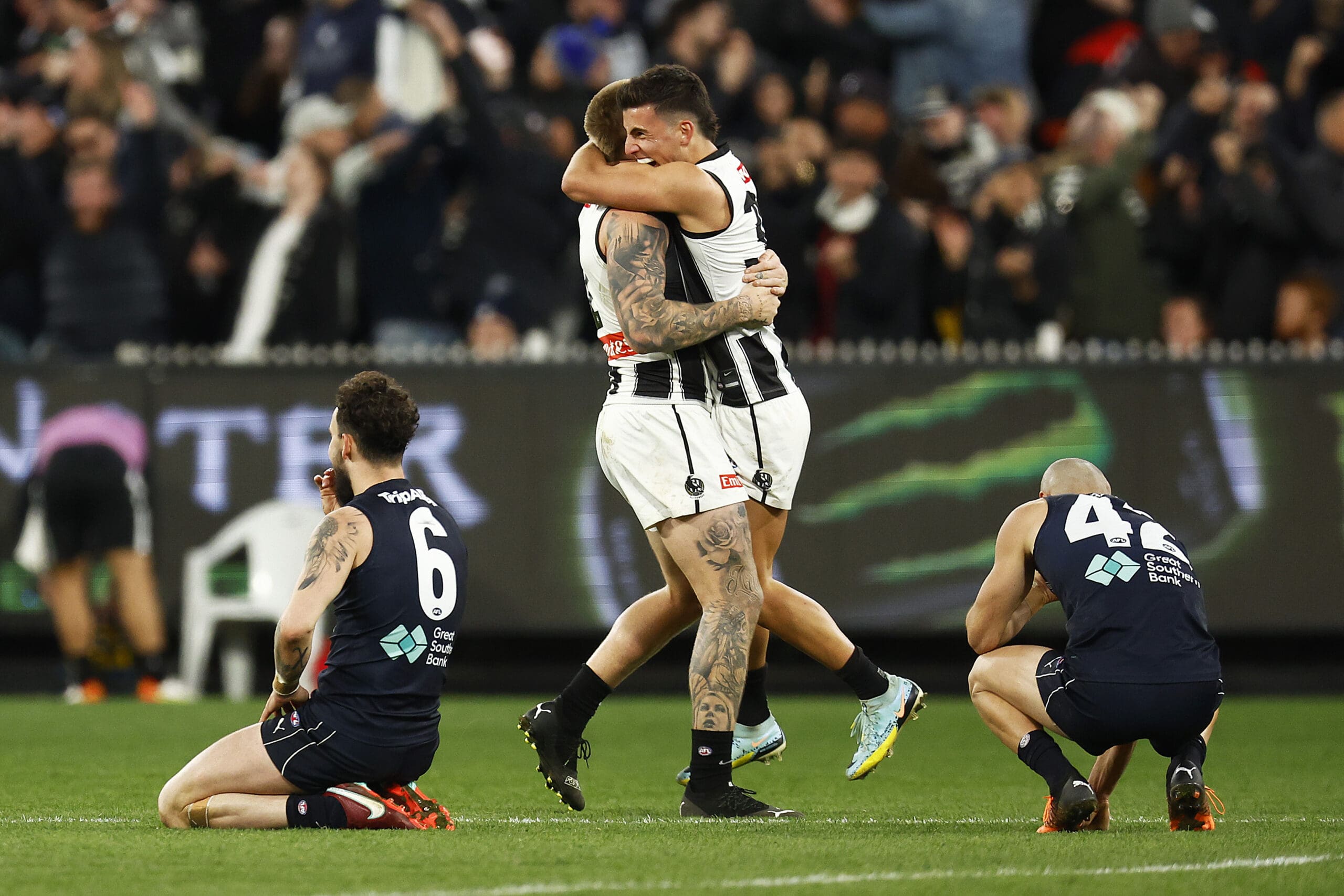 Beyond the cliché, surface-level distribution of blame; injury, skill error and poor decision-making at crucial times; Carlton's quality on the wings left much to be desired and the absence of a true wingman posed as arguably one of the prominent causes of the Blues' shortcomings.
Midfielders Will Setterfield and Lochie O'Brien culminated Voss' most popular wing combination last season, with the duo starting on opposite flanks in 27 percent of the Blues' 2022 contests, with O'Brien, individually, beginning on a wing in 13 of 22 (59 percent) matches last year.
The pair represented a bold and intriguing match committee choice considering their inconsistencies and statuses as fringe senior players after unimpressive starts to their respective careers.
Further, borderline best-22 Blues Zac Fisher, Matthew Cottrell and the now-retired Jack Newnes were others to find themselves among Voss' flank rotation last season, as the position group largely struggled to maintain continuity.
However, due to the necessity for the likes of blossoming stars Sam Walsh and Adam Cerra to play predominantly inside as opposed to outside, and the overall lack of a better alternative on the senior list, there wasn't an abundance of choice for the Blues hierarchy, who did what they could with the available personnel.
SEE ALSO: Every AFL team's best 23 in '23 - Carlton Blues
Setterfield, while it must be said had a productive season at Princes Park in 2022, averaging an equal-career-best 16.5 disposals across 11 full games (he was selected as a substitute for two additional games), was not seen by many as a sustainable, long-term answer on a wing.
Ultimately, Setterfield, who had already been traded once by his first club, GWS, was dealt to Essendon this off-season, along with pick 68, in exchange for merely a future fourth-round draft choice.
O'Brien, conversely, appears a favourite to start on one flank for Voss' fleet in 2023, following a true break-out season last year where the 23-year-old top-10 draft pick managed career-highs in games played (19), disposals (17.7 per game) and marks (5.2), despite omissions in Rounds 5 and 18, respectively.
But, there is another wing spot that needs to be occupied full-time.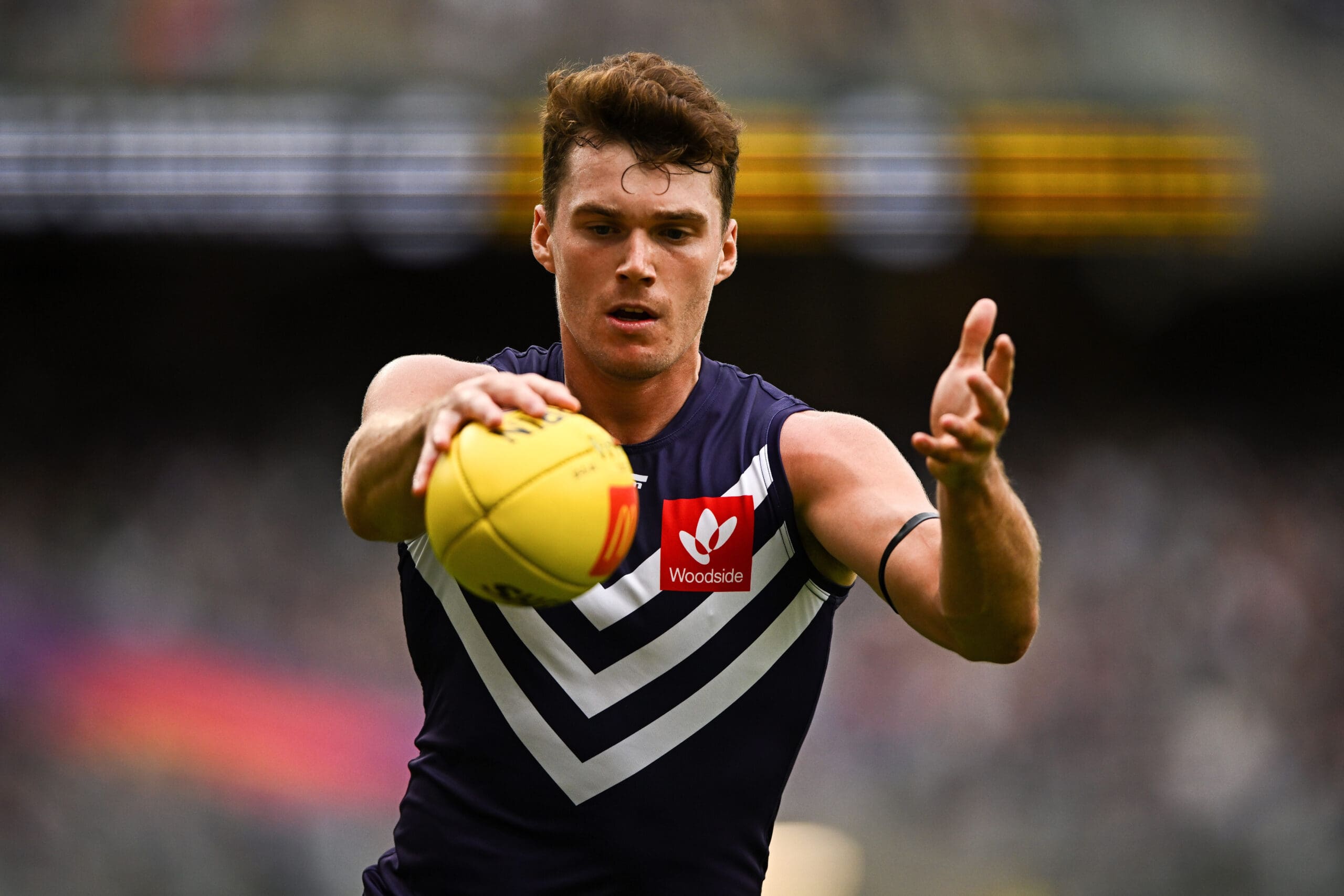 Enter ex-Saint and Docker Blake Acres, whose cross-country restoration to Victoria was largely forgotten among the well-documented swaps of Tim Taranto and Jacob Hopper to Richmond, Daniel McStay and Tom Mitchell to the AIA Centre, and Tanner Bruhn and Oliver Henry to the reigning premier Cats.
Proceeding a generally low-key six-season tenure at Moorabbin, the 27-year-old Acres turned heads in Cockburn throughout a three-year stint, boasting profound career-highs last season in games played (20), disposals (21.7 per game), marks (5.8), inside-50s (4.2) and rebound-50s (2.1), with his kicking and marking averages rating 'elite' according to AFL Stats.
Further, Acres ranked 10th among AFL midfielders in kicking efficiency (71.8 percent) in 2022, compared with the engine-roomers who occupied Carlton's flanks last year in Cottrell (67.9 percent), O'Brien (66), Fisher (64.7), Newnes (64.4), and Setterfield (62.6).
Blues list boss Nick Austin reiterated the positional need Acres satisfies following his foremost role in orchestrating the trade for the wingman in October.
"[Acres] brings valuable experience to our side, particularly in an area of the ground we think can help us take the next step," Austin said.
"His ability to perform in the most high-pressure games this year was a real strength of his, and he adds to the demographic of players we are looking to build together as they approach the central phase of their careers."
Obtained by Austin and co. for just a future third-round draft selection, even if Acres' 2023 numbers regress to his career means, his acquisition will still represent an enormous coup for management, considering the club's positional requirement entering the season.
Now officially a member of the Blues, who moved the football at a blistering attacking pace last season, Acres, who possesses ball-winning capabilities and the requisite polish with leather in hand, is already one of the club's most valuable commodities as it prepares to embark on an all-important revenge campaign in 2023.