Every year, the AFL National Draft sees the best footballing talent from around the country get scooped up.
It is without a doubt one of the biggest sliding door moments anyone can go through.
However, in order to be selected in the draft, there are multiple sliding-door moments that have to occur for any player.
Whilst every player's journey is unique, many players enter via the standard routes of growing up in Australia and then either playing for an APS school and/or going through the TAC Cup or National Championships to eventually be given the opportunity to play at the highest level.
However, for a very select few, the odds of them even making it into the league appear so incomprehensibly small that it seems far too good to be true.
After looking at all these incredible stories, it makes you think how many future superstars of the competition missed out due to unlucky circumstances.
With the draft just a few sleeps away, we take a look at some of the more incredible backstories behind some champions of the game.
James Hird
James Hird is one of, if not the greatest player to don the Essendon sash, amassing 253 games and 343 goals.
Despite having rich footballing roots with his grandfather Allan, who played 154 games for Hawthorn, Essendon and St Kilda and coached St Kilda for 38 games, Hird had very little exposure to Aussie Rules growing up.
Hird grew up in Canberra where, despite being active in sports, he played very little football, focussing instead on rugby league, ballet and soccer.
It was only when he began playing footy for the Ainslie Football Club in the ACTAFL in his late teens that Hird started making strides towards being an AFL player.
His most pivotal match was against the Victorian Football Association where he stood out to selectors with an eye-opening performance.
However, a hip injury saw the Bombers legend fall to Pick 79, a pick that nowadays is often passed on by teams.
From a potential career in ballet, Hird completely changed the course of his life, ultimately earning five best and fairest awards, two premierships (one of which he won the Norm Smith Medal), five All-Australian blazers and a Brownlow Medal on his way to a Hall of Fame induction.
Sam Mitchell
Sam Mitchell has played the 37th most games in AFL history after featuring in 307 matches with Hawthorn and 22 with West Coast in his final year in the league.
However, it was not always a smooth road for Mitchell, who was overlooked by every team multiple times in the 2000 draft.
In his disappointment, he decided to join the Box Hill Hawks for the entirety of the 2000 VFL season where he would eventually win a flag for them.
Like a true champion, Mitchell managed to turn this adversity into an opportunity, working really hard to ultimately find a spot with Hawthorn with the 36th pick in the draft.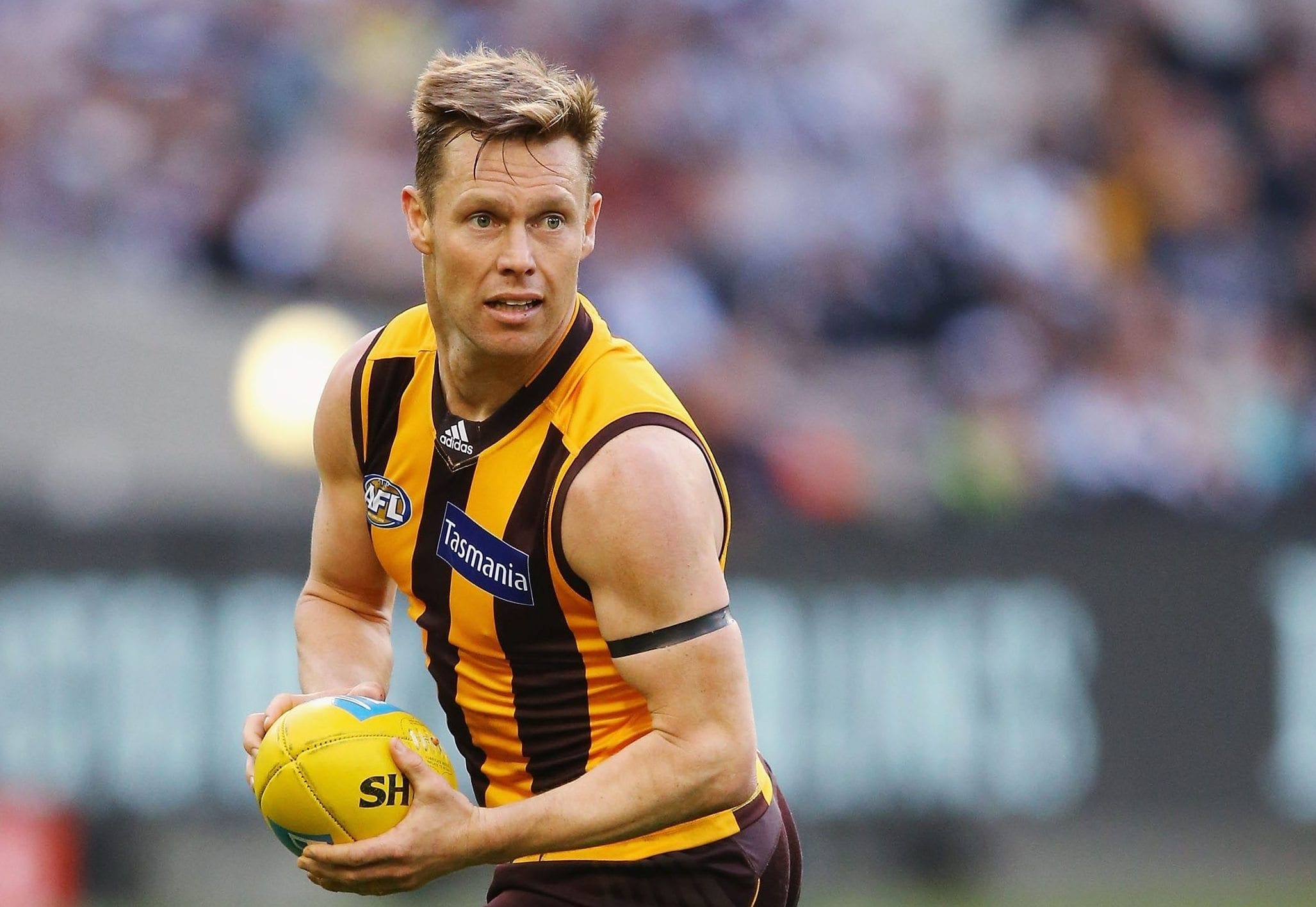 Mitchell, who didn't get an ounce of attention just a year beforehand, went on to have a better career than anyone else in the 2000 draft.
In the end, the silky midfielder ended his career having captained the Hawks in one of his four premierships, winning five best and fairest awards, collecting three All-Australian Blazers and taking home a Brownlow Medal.
Tom Stewart
Tom Stewart has been one of the best players in AFL history at adjusting to the league standard since joining the competition.
However, it has not always been smooth sailing for the star Cat.
Before starting his AFL career in 2016, Stewart had been overlooked in four drafts, meaning that all clubs had numerous chances to take him on board.
Despite the heartbreak, Stewart continued to chase his dream, joining the South Barwon Football Club where he would eventually win a premiership under Cats legend Matthew Scarlett as coach.
Following an impressive succession of performances, Stewart saw himself on Geelong's VFL side in 2014 and continued to get better week after week.
Finally, the defender was taken with the 40th pick in the draft by the Cats.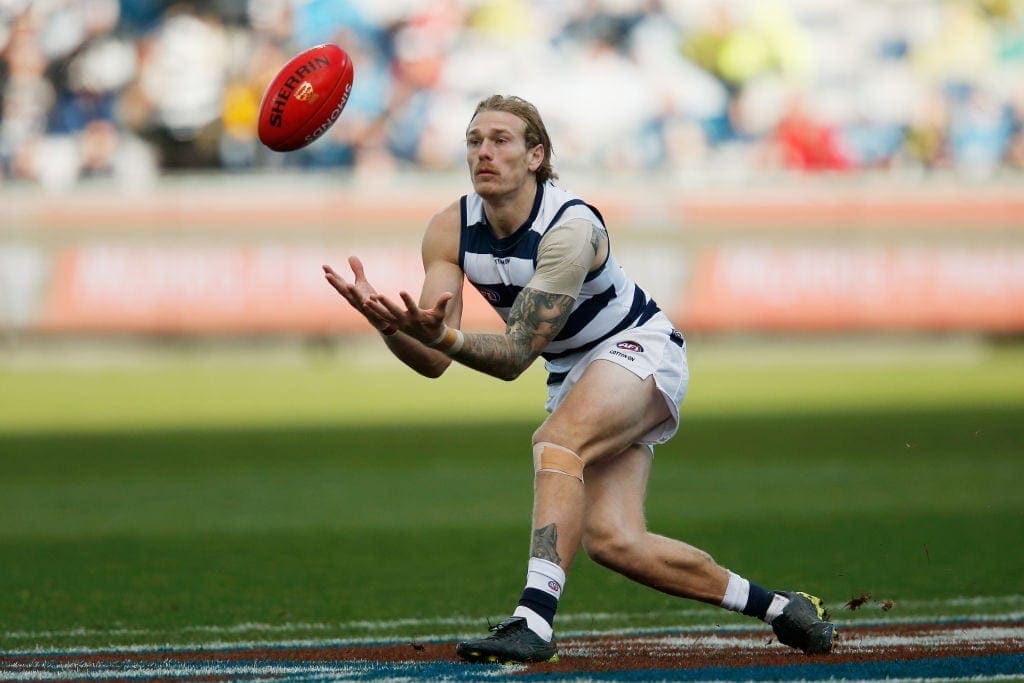 He has since gone on to take home a best and fairest award, four All-Australian Blazers and most impressively a premiership medal.
As Roos legend David King said, "He was virtually a regional player for a while, then best VFL player, now best 22 in the country. It is a fantastic rise."
Max King and Ben King 
Max King and Ben King have come as a two-in-one in just about everything they have done and they will come in a package here once again.
The two of them obviously have had very similar pathways to the AFL growing up and playing for the same teams including East Sandringham in their junior years and the Sandringham Dragons and Haileybury College in their senior years.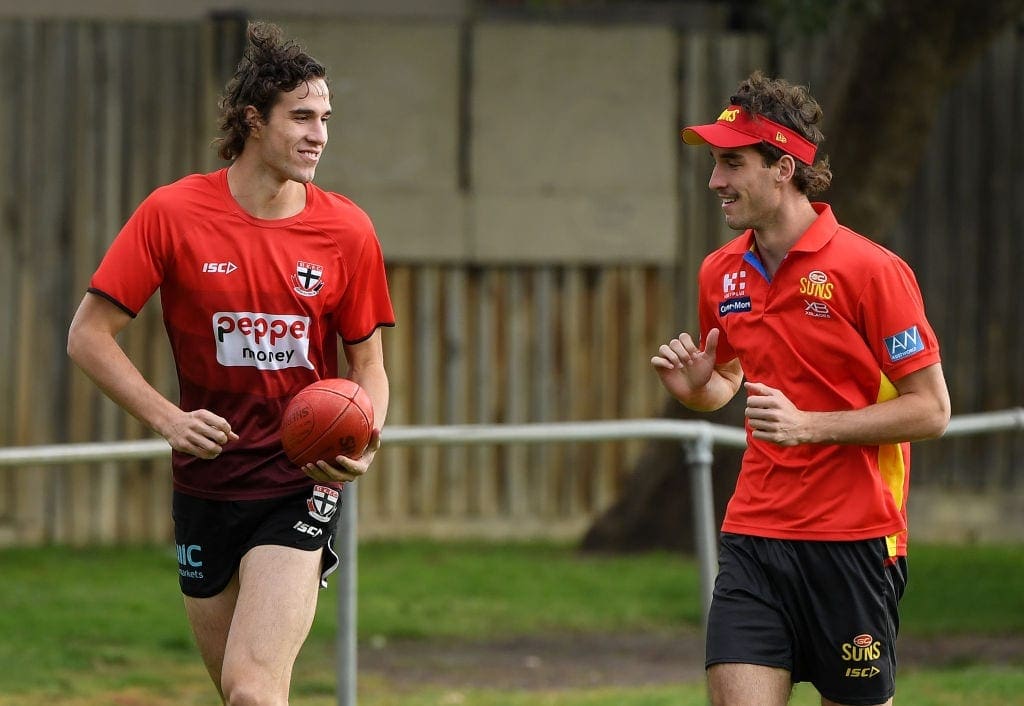 According to them and their parents, they were always competing against each other at home in all sorts of sports, from football to cricket, and basketball to downball.
This brotherly rivalry carried onto their more senior years where Max generally seemed to get the upper hand, captaining his school team, leading the charge as captain of Haileybury's sports team in general, getting the higher ATAR with a ridiculous 97.8 compared to Ben's 96.35 and being selected higher in the draft at Pick 4 as opposed to Pick 6.
Despite some torrid injury runs, the King boys are their side's focal points up forward and remain two of the most promising talents in the AFL.
Matt Rowell and Noah Anderson
Like the King twins, Rowell and Anderson had always been viewed as a two-in-one before they were drafted in 2019.
Whilst the two of them are not twins like Max and Ben, they are two best mates who have shared identical journeys to the AFL, also sharing the same destination.
For secondary school, the two of them attended Carey Grammar where they would be a regular part of the football first team and would form a lifelong bond together.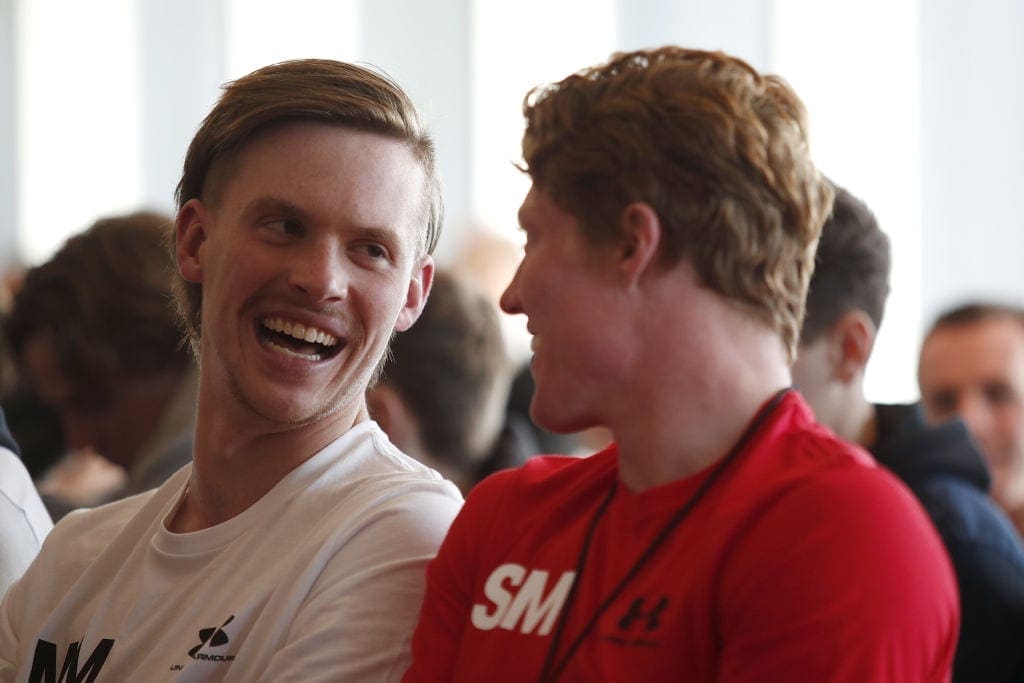 They also played their footy for the Oakleigh Chargers before being named in the U-18 All-Australian side.
After impressing with Carey Grammar and the Chargers, the two best mates were projected to take out the two top picks in the draft from months out due to their dynamic midfield play.
Ultimately, this collective dream became a reality for Rowell and Anderson who both ended up at the Suns after playing a plethora of footy with each other for six years prior.
Marcus Bontempelli
Marcus Bontempelli doesn't necessarily have the ultimate story like many of these other players but he does have a very unique one.
Growing up in Eltham and attending the prestigious Marcelin College, 'The Bont' was chosen for the first team in both basketball and football before he eventually turned his attention to the latter.
Originally, the gun midfielder could not get any midfield time and was instead trialled at half-back and half-forward for the Northern Knights in the TAC Cup.
After some good performances, Bontempelli was gifted more midfield time and ultimately rewarded a spot on the half-back flank in Vic Metro's team.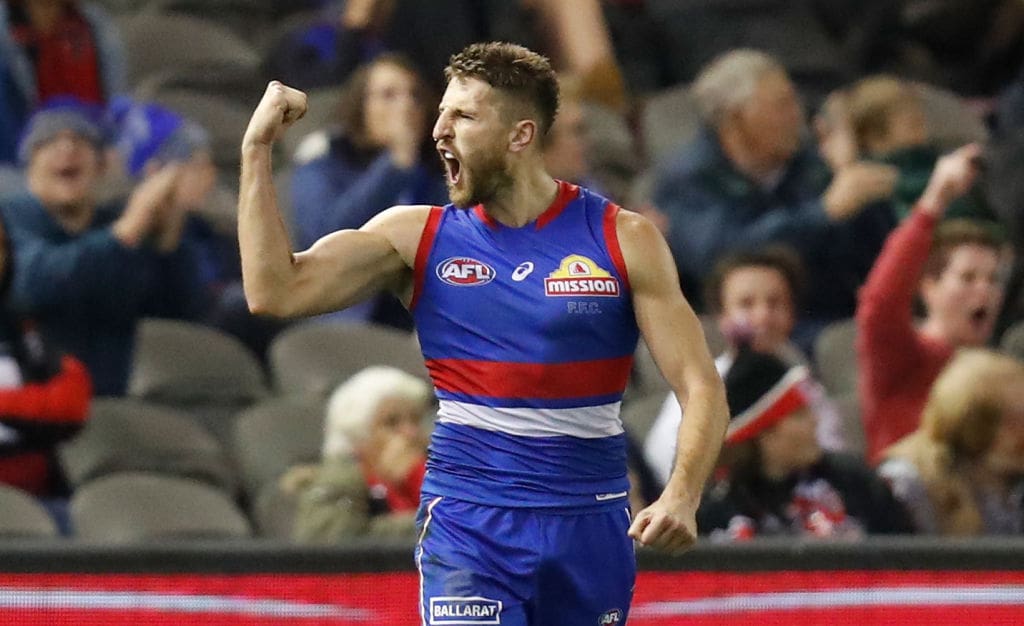 In the lead-up to the draft, the Bulldogs' captain was known as a great prospect due to his size and agility but was rarely seen as a top-10 pick by any draft experts.
Then, just a few days out from the draft, his name started to be thrown around the media when Essendon showed great interest in getting a hold of Pick 4 in order to snatch the midfielder.
Shattering the hopes of mock drafters across the country, Bontempelli was indeed taken at Pick 4 by the Bulldogs.
In hindsight, this would have been a great move for the Bombers but ultimately Bontempelli would end up at the Kennel and win four best and fairest awards, four All-Australian blazers, an AFLCA Player of the Year Award and captain the club all whilst being a premiership player.