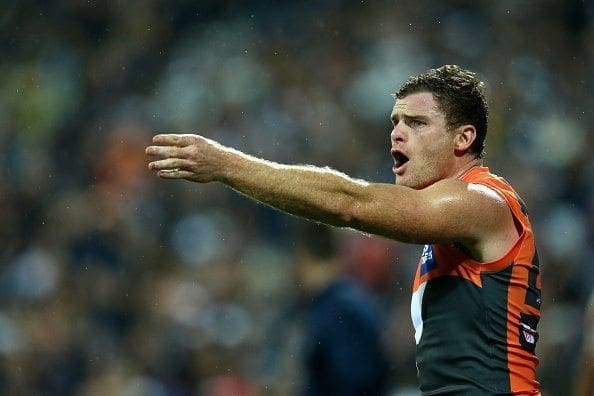 Heath Shaw has opened up about a tough couple of months since his delisting from GWS.
In an exclusive interview with the Herald Sun's Glenn McFarlane, Shaw spoke about how September was the worst month in his career because of the personal issues his brother Rhyce was dealing with, as well as the tragic death of GWS AFLW footballer Jacinda Barclay.
Despite the anguish of his delisting, Shaw said it was one of the easiest things to deal with compared to the other personal issues.
"To be honest, the month after the season was probably one of the worst months I have had in and around the AFL, and the delisting was the easy part," Shaw told Glenn McFarlane.
"Everyone says 2020 has been a bit of a nightmare and I suppose mine has been no different to anyone else's.
"My (delisting) didn't really matter much. The stuff that went on with my brother and what happened with Jacinda was much harder to deal with than getting sacked."
Shaw has spoken to his brother every day since his departure from North Melbourne and planned to return to Victoria to be by his side but was told by family that there was no point coming back.
The death of Barclay took a personal toll on Shaw as he worked closely with her as a specialist coach for the Giants' AFLW side.
Shaw also admitted that he has no plans to play for a third AFL club next season, despite playing every game in 2020 and showing no signs of wear and tear.
The 35-year-old joked that the possibility of being sacked by a third club is too much of a risk to take.
"I have been sacked by two different clubs, I don't think I want to be sacked by a third."