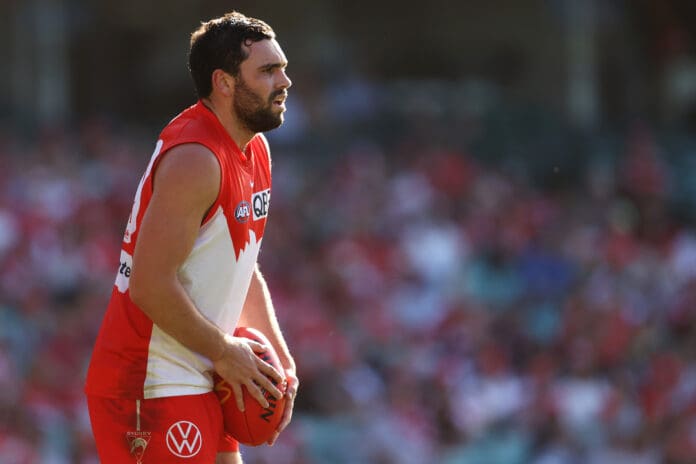 Sydney defender Paddy McCartin will sit out the remainder of the 2023 season as he continues to deal with ongoing concussion symptoms.
The Swans confirmed on Tuesday evening that McCartin won't return to the field this year as he is still experiencing "mild symptoms and is yet to make a full recovery."
McCartin's suffered a concussion in Round 4, which was the 10th case of head trauma the former No.1 pick has suffered in his 63-game career.
Sydney football boss Charlie Gardiner confirmed while McCartin has taken significant steps in his recovery, the 27-year-old won't partake in the remainder of this season.
"In discussions with Paddy, our medical team and external specialists, we all felt the decision to sit out the remainder of the season was the right one to allow Paddy to focus on making a successful return to full health," Gardiner said in a club statement.
"We have adopted a very cautious approach to Paddy's recovery timeline to this point and while Paddy has made progress – he has resumed some light exercise and is involved day-to-day at the club – he continues to experience some mild symptoms and his focus remains centred around becoming symptom free.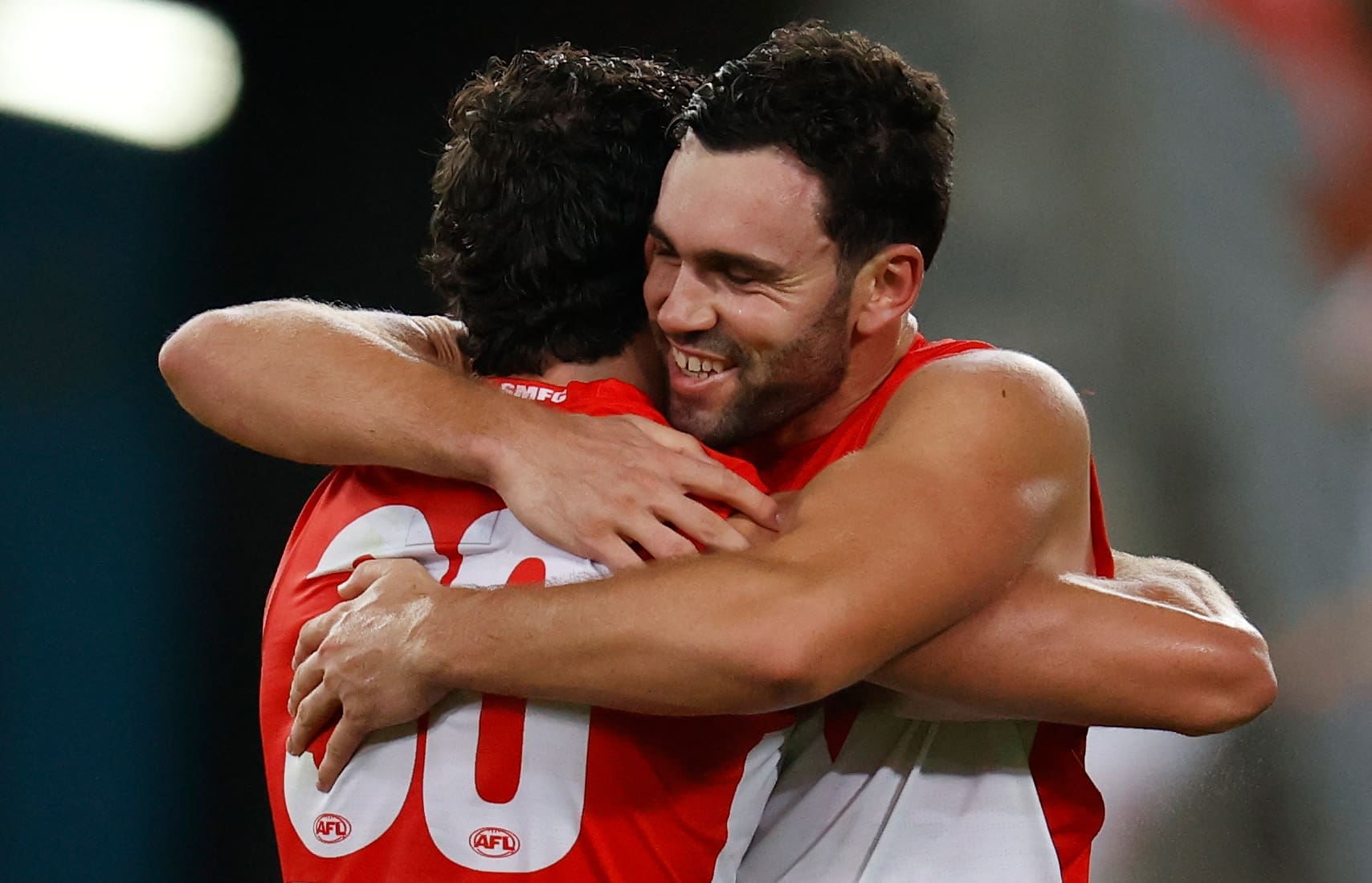 "Paddy is a very popular figure at our club, and we are all behind him in his recovery. He will be given all the time and support he needs and will continue to work with our medical team and external specialists over the coming months, with his overall health and wellbeing our number one priority."
McCartin was a shining light for the Swans last year, joining the club in the pre-season before playing a near-full campaign as one of the club's best performers.
The decision to rule McCartin out for the season will give Sydney the flexibility of opening up a list spot ahead of Wednesday's Mid-Season Draft.
In conjunction with veteran Sam Reid's season-ending hamstring injury, the Swans could have at least two selections for the draft.
AFL clubs are required to confirm their number of available list spots by Tuesday.