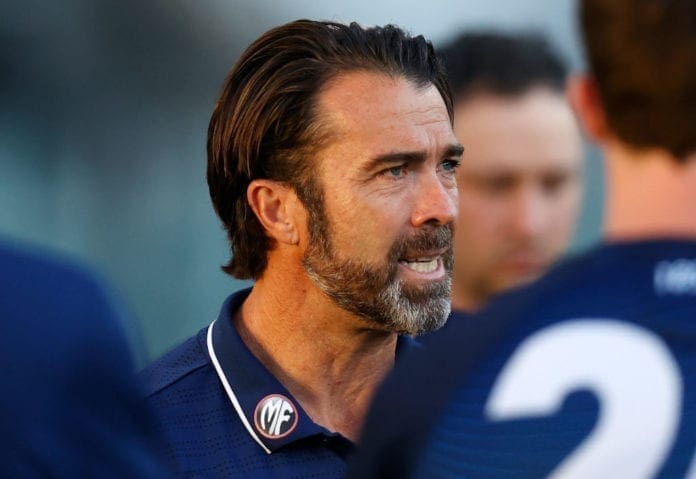 Chris Scott and the Geelong Football Club have struck an agreement that will keep the 2011 premiership steward in the Kardinia Park coaches box until at least the end of 2024.
While the two-year extension will afford the Cats a stable face to lead their seasoned list through the fixtures of the near future, the deal will also see Scott granted a clear run to break history with the Hoops.
Since departing Geelong at the cessation of the 1959 season, Reg Hickey's high-water mark of leading the Pivot City team into battle on 304 occasions across the course of his 27-year reign.
And with Scott set to notch his 272nd contest in a headset when his Cats face the travelling Crows on Saturday afternoon, the 46-year-old's name appears destined for the record books.
Having broken Hickey's record of 184 wins last weekend when Geelong brought an end to Port Adelaide's run of victories, Scott's efforts to eclipse the Team of the Century member in totality has gained serious momentum.
Still, it is yet to be seen whether the former Lion's name will ever adorn a Kardinia Park grandstand in the same manner that Hickey's has since 2005.
Speaking in the wake of the deal struck between the long-affiliated pair, Geelong CEO explained that choice to chase Scott's signature was a no-brainer.
"I don't think there's much doubt that Chris is one of the best coaches in our game and we're really pleased to have him here in Geelong," Cats chief executive Steve Hocking said.
"We've seen an almost complete turnover in our list over the last decade without access to the top of the draft and we've remained competitive year in, year out.
"Chris has been a significant part of that, continuing to unlock excellence, and his record speaks for itself."
Prior to the commencement of Saturday afternoon's clash with the Crows, Scott's record since taking over from Mark 'Bomber' Thompson stands at 185 wins, 84 losses and a pair of draws for a win rate of 68.63 per cent.