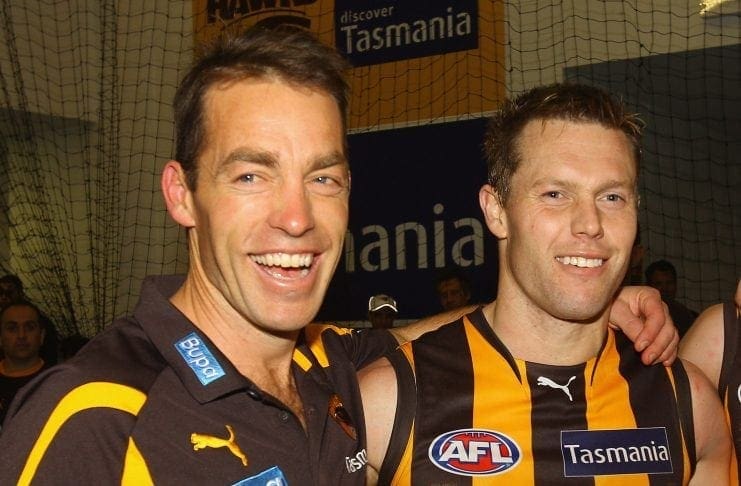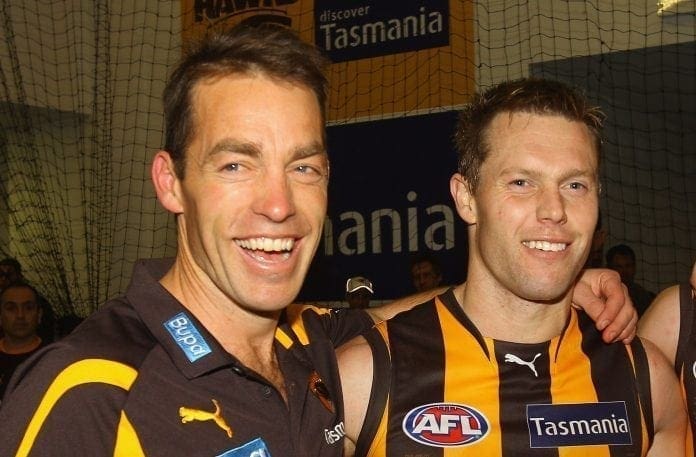 Sam Mitchell has denied that there is a rift between him and former coach Alastair Clarkson.
Clarkson, who is now coach of the unbeaten Kangaroos, departed Hawthorn in 2021 after a succession plan for Mitchell to supersede the four-time premiership coach was announced.
The two coaches will face each other for the first time when North Melbourne takes on Hawthorn in Tasmania this Saturday, with speculation swirling that there is tangible tension between the two.
Speaking on SEN Breakfast on Friday, Mitchell denied those suggestions but admitted it will be "odd" to coach against Clarkson.
"I'm not sure it's significant, but it is certainly odd knowing the opposition coach so well," Mitchell said.
"You always know the opposition coaches in some way whether you played against them or with them or coached with them at different stages across your career with just about all of them.
"Obviously when I'm coaching against someone who coached me for 15-odd years it does have a bit of an odd feeling to it.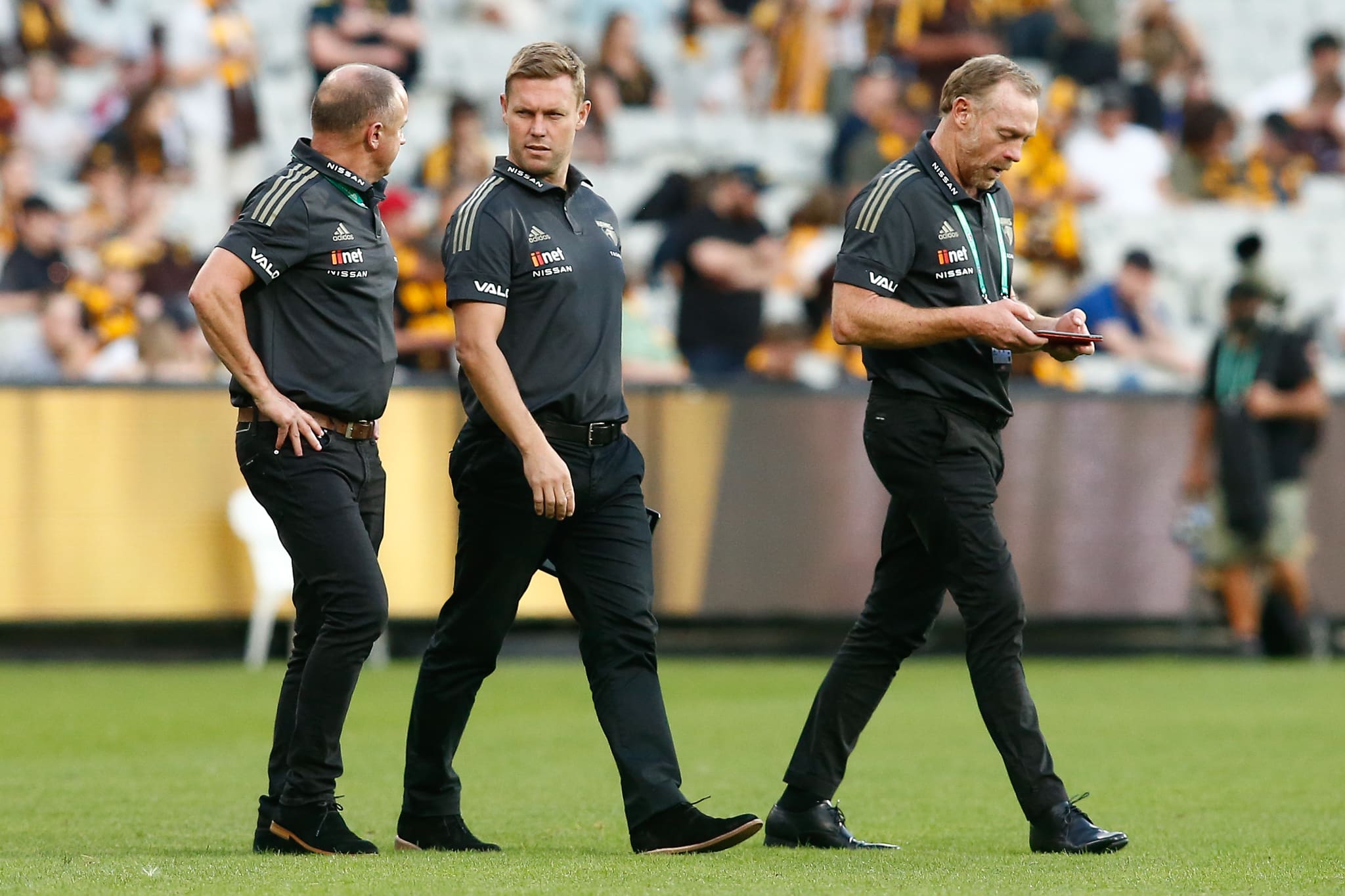 "I think both of us, while being very competitive, we control big football teams and we have plenty of things on our plate that it's not a personal battle between the two of us.
"At the end of the day he coached me for a long time, we won four premierships together so we spent a lot of time together and I think it's been completely blown out of proportion the relationship side of things.
"We'll coach against each other and see who comes out on top and continue to do so for quite a bit of time ahead. Looking forward to the first of many."
The Kangaroos head into Round 3 undefeated, a far cry from 2022's wooden spoon campaign, and are relishing having Clarkson at the helm.
Hawthorn meanwhile, is facing a long season ahead after losing their first two games by a combined 140 points. In Mitchell's second year as senior coach, the Hawks have conceded it will be a year of rebuilding after shedding more than 1400 games of experience after the 2022 season.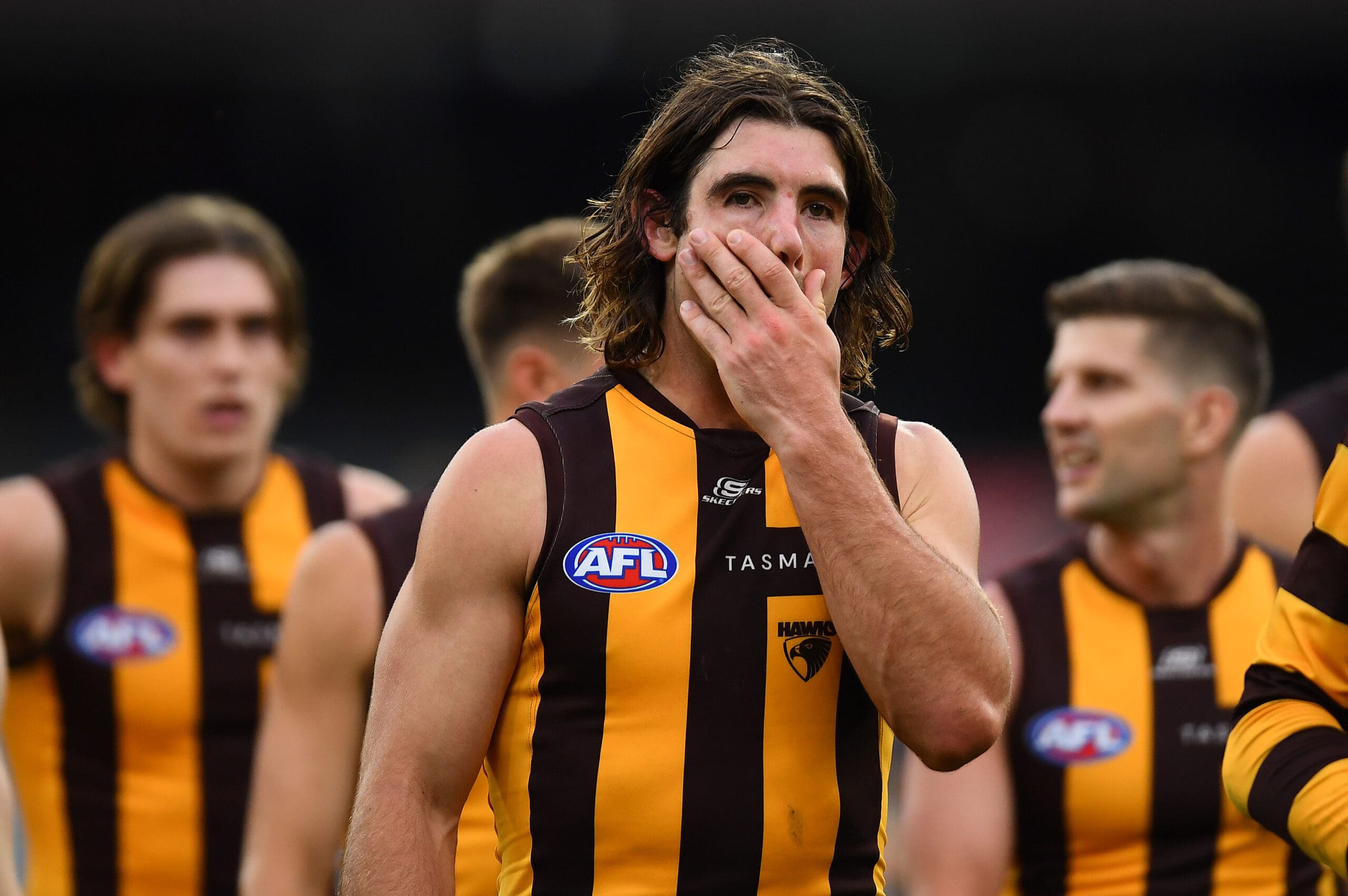 Despite the prospect of few wins on the table for 2023 and beyond, Mitchell admitted that he doesn't think the club will ask the league for a priority pick.
"I shouldn't say this, but I don't think we're going to be asking the AFL for a priority pick," Mitchell said on SEN.
"In 2021 it got to the end of the year and there were a few of us in list management committee and were discussing how we were going to get this team back to a premiership and the path we've taken is the path we're on.
"That's the one we've decided to go on and we knew there would be some bumps in the road and we've hit a couple, but we knew there would be some good days as well.
"We're in the middle of that now and we'll continue to check that the plan is executed well and continue on the journey that we planned for."
North Melbourne will take on Hawthorn on Saturday, April 1 at the University of Tasmania Stadium, with play scheduled for 1:45 PM (AEDT).