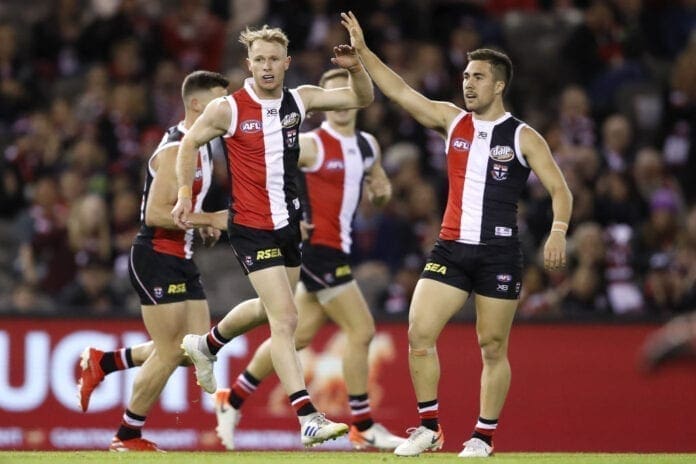 St Kilda players have accepted an across the board pay cut that will prevent the club from suffering the same salary cap issues as Collingwood last year.
Each player at the Saints has taken a 3.5 per cent pay cut to ensure the club does not exceed the $13.17 million salary cap.
St Kilda co-captain Jarryn Geary told The Herald Sun's Jay Clark that the playing group decided to take the pay cut as a collective to prevent some players from accepting a pay reduction of as much as nine per cent.
"We didn't think as a playing group it was fair that some players were going to take a 9 per cent pay cut when others were going to take a 3.5 per cent pay cut," Geary told The Herald Sun.
"We felt it was right to bring it in line so everyone took the same whack, which is 7 per cent, and it probably puts us in a better position going forward."
Collingwood had to trade Adam Treloar, Jayden Stephenson and Tom Phillips at the end of last season to sort out their cap squeeze.
Clubs will need to carefully monitor their salary caps as there has been a nine per cent reduction to the cap in 2021.