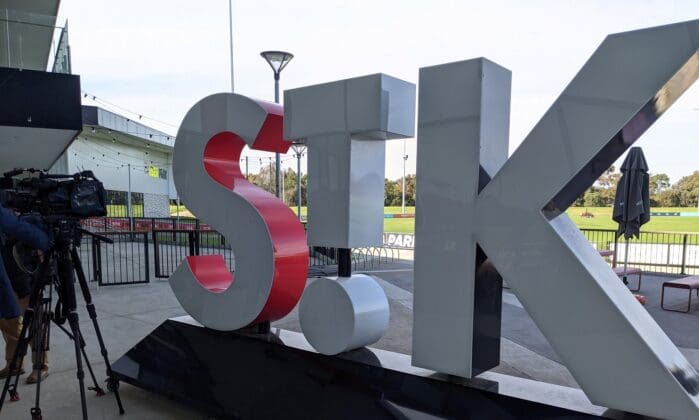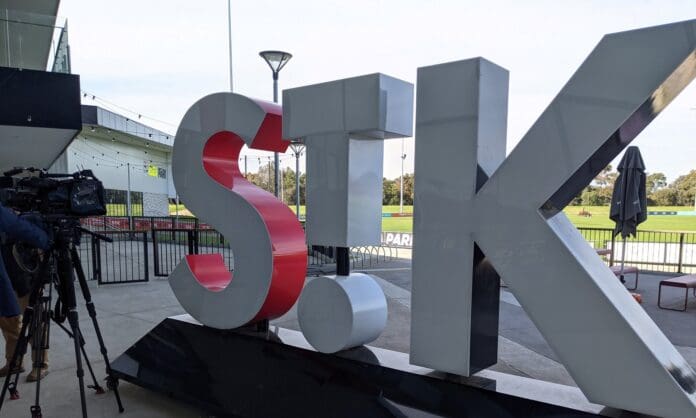 St Kilda CEO Matt Finnis has signalled the Saints' intentions to host a pre-season clash on their hallowed Moorabbin turf.
While the Linton Street venue is currently undergoing a facelift which will see a new grandstand, health and wellness centre and an upgraded playing surface finished upon completion, construction on each of these projects is set to be complete by February of next year.
Although these upgrades will see the club's AFLW arm forced away from their home deck for the opening rounds of the upcoming season, Finnis suggested there was scope for a collective congregation before the end of this summer.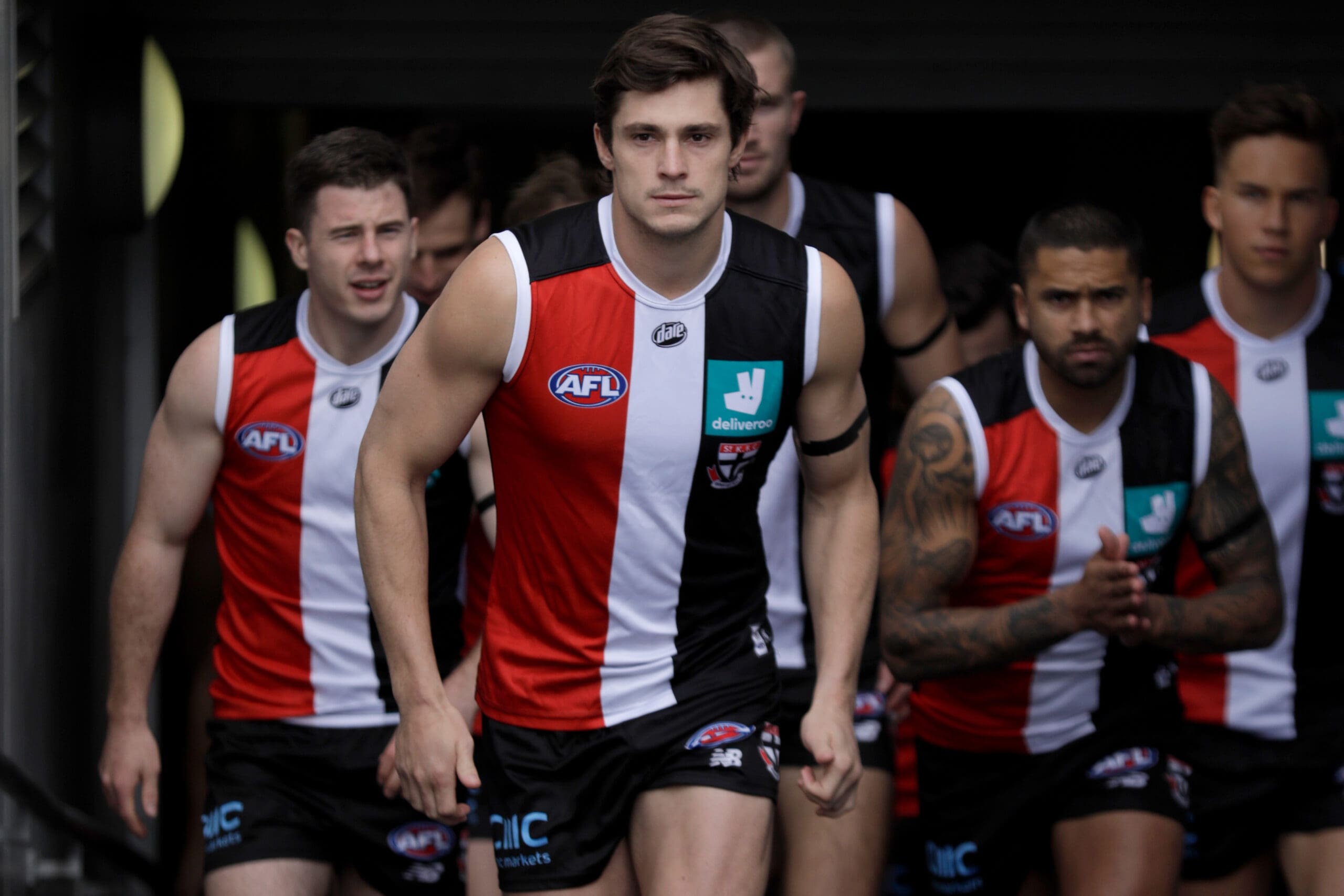 "The 1000-seat grandstand will be finished in the middle of February," he told SEN listeners.
"When you think about the hill on the outer … we had about 8,500 there for our opening AFLW game and we'd love to host a pre-season game as soon as next year with 10-12,000.
Finnis also raised the Saints' approaching sesquicentenary as another reason to bring their long-suffering fans together.
"It's our 150-year anniversary in 18-months time, so it would be great to play some football down here as part of that celebration," he explained.
Prior to the throws of Covid, Brett Ratten's side played host to Hawthorn at the former league venue in front of a packed out crowd during the summer of 2020.
Plans to face Geelong in a secondary contest ahead of last season were also in the pipeline before the virus once again scuppered any chance for crowds to attend.
The Saints have called Moorabbin home since relocating from the Junction Oval in 1965 and played in the southern suburb until the cessation of the 1992 season.
Given the usual temperatures that sit over Melbourne during February, perhaps there will even be a chance to reel out the legendary sprinklers that routinely turned Moorabbin's playing surface into a mudheap during the bad old days of the 80s.
Despite collecting seven of the club's record 27 wooden spoons whilst calling what is now RSEA Park home, the Saints' lone premiership in 1966 was claimed during the fledgling years of their tenure.
St Kilda played 254-games at the venue for a 134-2-118 record that saw them march in with four-points 53.1 per cent of the time.