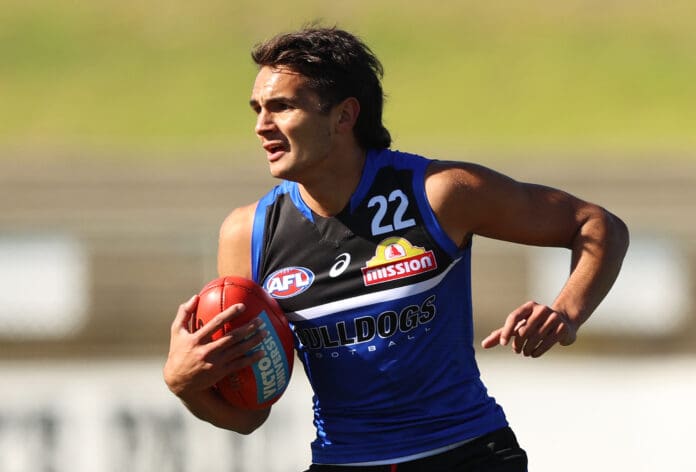 Former Sydney and Melbourne coach Paul Roos has questioned the Bulldogs selection to hand No.1 draft pick Jamarra Ugle-Hagan his debut ahead of this weekend's clash with the Swans.
Ugle-Hagan is the second-last player on the Bulldogs' list yet to feature at AFL level, with coach Luke Beveridge handing debuts to five other players so far this season.
The Oakleigh Chargers product has had his form come into question at times after a number of lacklustre performances with Footscray in the VFL.
However, Beveridge has opted to hand the prized teenager his first game, ending a highly-anticipated wait for Bulldogs fans.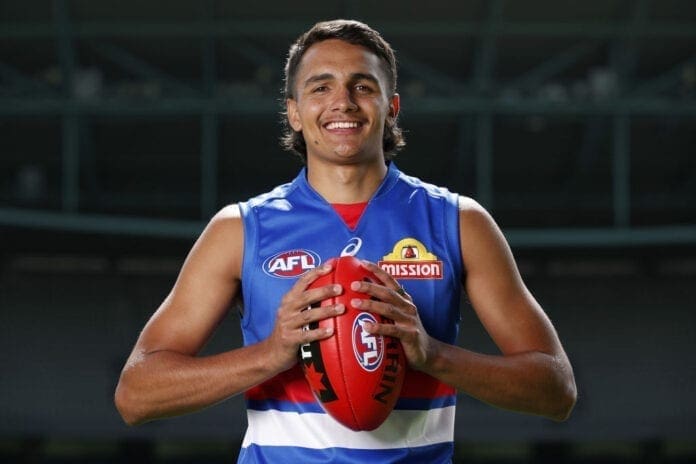 However, Ugle-Hagan's confirmed inclusion into the senior side has come under some concern to match the celebrations, with Roos stating the selection was a surprising decision for Beveridge to make based off the young pup's current form.
"He's not in great form, so it's a really surprising decision for the Bulldogs to make," Roos told Back To The Bench TV.
"He played against North Melbourne (VFL) and a couple of players I spoke to and the coaches said he was terrible.
"It's a really, really, really surprising decision to make, to throw him in out of form."
Roos backed in Ugle-Hagan to have the impact many fans are hoping for, but stated there are challenges the 19-year-old will need to overcome.
"Look good luck to him," Roos added.
"He's clearly gonna play at some point, he's got the talent to play.
"There's obviously reasons why they're going to play him. (Aaron) Naughton's out this week.
"He's not going in in good form, that's not a good sign for a young player. You want your young players playing well before they come into the team, and in confidence.
"He'll be a good player in time. Does he have good work habits? I don't know. Is he in good form? definitely not.
"He will play on the weekend and hopefully plays really well. By all accounts he's a great young kid so we wish him all the best."
Ugle-Hagan edged out fellow forward Josh Schache for selection this week, with the former Lion also battling for a place in the senior side.
Roos drew attention back to Brisbane's development of Schache - another top draft pick - who is yet to live up to expectations.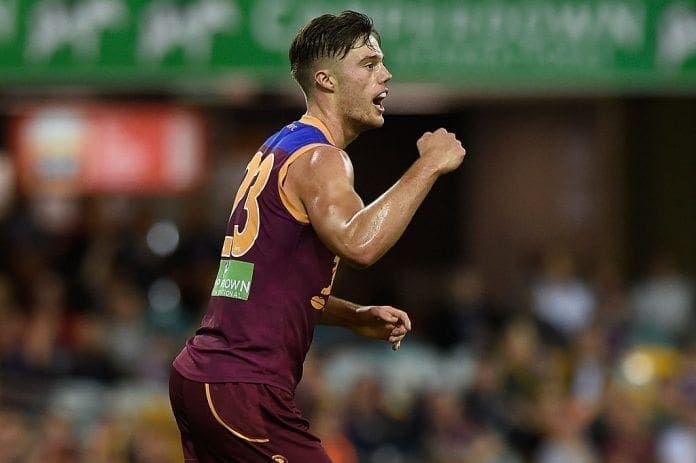 "It just doesn't work. Look at Josh Schache who went to the Brisbane Lions as a number two draft pick," Roos said.
"They just kept playing him every single week and eventually played him completely out of form, and he left."
Both Ugle-Hagan and Schache have shown promising glimpses throughout the 2021 VFL season, a grade Roos believes is vital in nurturing the development of young players.
"I have some really strong views how to develop talent. You develop talent in the VFL, in the lower leagues, you bring them in when they're in really good form," he said.
"You play them, hopefully they stay in good form, if they drop out a form you use the VFL.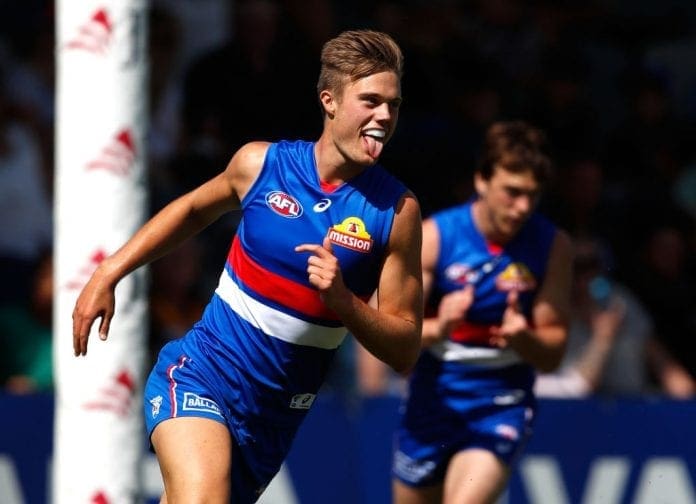 "I think too many times we promote kids just because their high draft picks and it doesn't do them any good at all."
Ugle-Hagan joins Riley Garcia, Anthony Scott, Lachlan McNeil, Jordan Sweet and Buku Khamis in making their AFL debuts with the Western Bulldogs this season.
Beveridge's side currently sit in second place on the ladder behind the Demons with a game-in-hand. Should the Dogs add another four points from Sunday's clash with the Swans, they'll return to the summit of the league after 16 games.