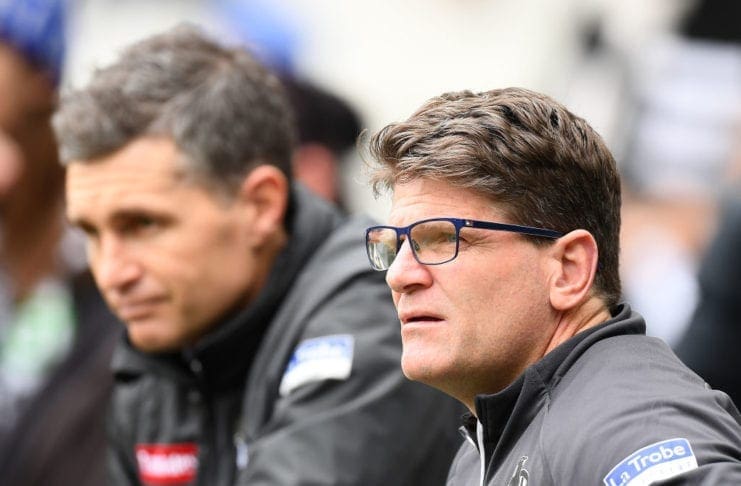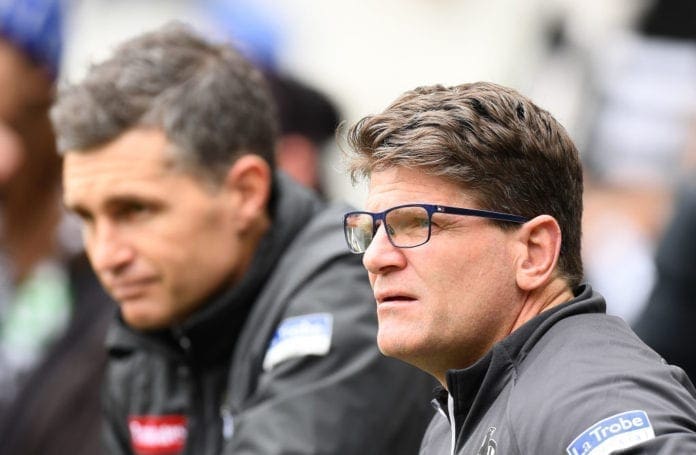 After 11 years as an assistant coach, it appears Robert Harvey has started to etch his way into the head coaching conversation at AFL clubs, with no surprise who is the first on the radar.
The St Kilda legend has been working under Nathan Buckley in a successful stint at Collingwood and now with the Saints having a vacancy, the former Brownlow Medalist and club great is returning home... or at least for an interview.
In a 21-year career spanning 383 games with the one club, Harvey could be lining up as the head coach for the 2020 season, and Buckley couldn't recommend him highly enough.
After being snubbed eight years ago for the role of Saints head coach after playing the role of caretaker in the departure of Ross Lyon, Buckley claims his football knowledge is as advanced as any individual he has seen.
"If I got hit by a bus tomorrow, he could step up and I don't think we would skip a beat," Buckley told the Herald Sun.
"Tactically, I lean on him heavily for his knowledge of the game, but underpinning that is his work rate, because he has never relied on his talent, he was always the hardest worker.
"So, he watches more vision from more angles than anyone I have ever seen, any coach I have ever known."
Buckley also spoke about the overall improvement of his communication ability and finding a way to win.
"He coaches really consistently and he has improved his communication and his presentation style so that it sinks in far deeper than it did when it first came in.
"His one-on-one stuff has always been huge, but his group stuff is now very strong."
Ross Lyon also endorsed the club legend to whom he coached and then mentored as a coach briefly speaking of his character and his ability to step up to the plate if called upon.
"He doesn't rant and rave, but he makes the point," Lyon said.
"He has done a wonderful apprenticeship and if he got the opportunity, I'm sure he would make the most of it."
Harvey is a winner of the AFL's assistant coach of the year and was a large part of Collingwood's rise in 2018 which saw them narrowly miss out on premiership number 16.
He has an immaculate AFL and coaching assistant record to which will serve him well come the interview.
Brett Ratten remains favourite for the top job with a third win in his caretaker stint, ironically also being the first coach Harvey worked under. But don't rule out the return of arguably St Kilda's greatest player just yet.