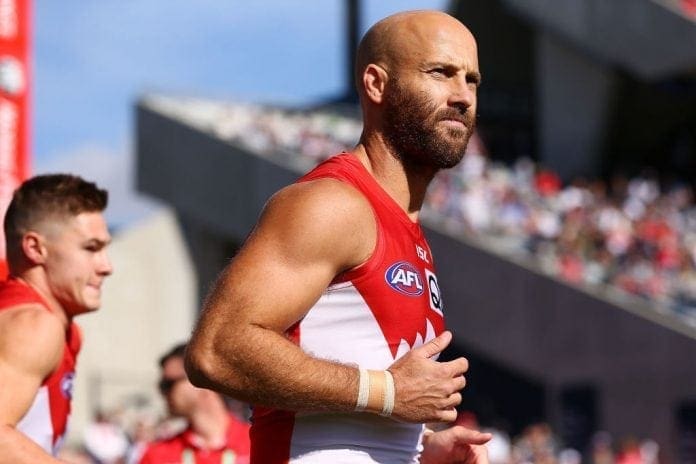 According to Garry Lyon, there is some interest in Jarrad Mcveigh being generated at Essendon.
Mcveigh's current coach John Longmire told SEN that the Swans' plans are for Mcveigh to retire at the end of the season. However, there are already reports coming out linking Mcveigh to other teams.
Gold Coast seem to be interested to pick Mcveigh up and use him just as Brisbane do with Luke Hodge for their young team. But according to Lyon, the Suns aren't going to have Jarrad Mcveigh that easy.
"My information says that Gold Coast aren't the only club who are looking at Jarrad McVeigh as a very viable option in that role," Lyon told SEN Breakfast.
"A Melbourne based power club of old, out towards the Essendon area. The McVeigh family name is strong at Essendon."
Essendon legend Tim Watson said he 'hopes' that his former club is looking to sign Mcveigh.
Regardless of where Mcveigh ends up, it can't be questioned that his services will be appreciated by the coaches and players alike.