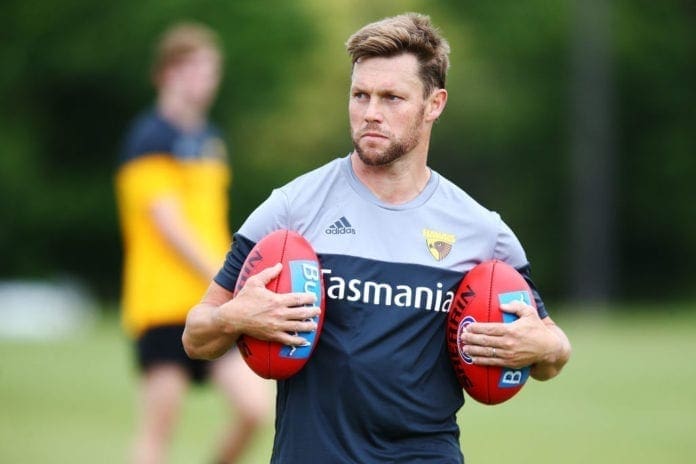 A rift has emerged between Sam Mitchell and Alistair Clarkson over Hawthorn's coaching succession plan, as per reports by Caroline Wilson.
The plan, which was announced earlier this month after Mitchell was linked to the vacant Collingwood job, would see the 307-game Hawk take over from Clarkson as senior coach in 2023, but Mitchell reportedly wants to take over the top job in 2022 instead.
Speaking on Footy Classified on Monday, Wilson outlined the details of a tense meeting held between the two coaches.
"Those at the meeting felt Sam Mitchell made it clear he wanted to be the coach next year and he would prefer to be there without Alastair Clarkson," Wilson said.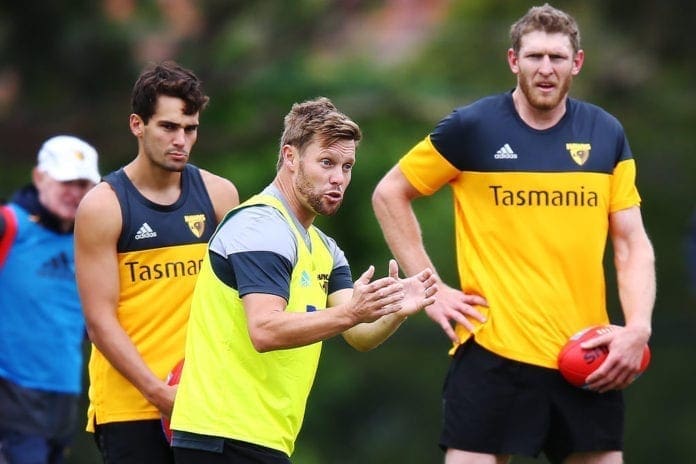 "Depending on who you talk to, there are several versions of why this meeting was held.
"There is a version which says that there was concerns that Alastair had gone into his shell to a degree, was not coping with the announcement and was not necessarily happy about working with Sam. There's another version which says they just needed to sort things out and perhaps Sam wasn't particularly happy.
"I'm told that during that meeting it became clear that Sam Mitchell would rather have clean air, to have a fresh start next year without Alastair Clarkson by his side.
"When this meeting took place, and this happened after a pretty flattening loss against the Fremantle footy club, I think Alastair went along with this, according to some sources at the Hawthorn Football Club, and it was put to Rob McCartney or Ray McLean to report this back to the footy subcommittee – a subcommittee that is chaired by Richie Vandenberg.
"(Clarkson has) never been more engaged this year than he was after that (draw) and he is now digging in and is not prepared necessarily to leave, despite Sam Mitchell's wishes".
The meeting was held after Hawthorn's first game after the succession plan was announced - a deflating 62-point loss to
Fremantle
.
While publicly the Hawks appear to be happy with the way the succession plan is working, Wilson believes that club President Jeff Kennett wants Mitchell in the role sooner rather than later.
"Justin Reeves tells me he wants the succession plan as they have announced it. I personally believe that if Jeff Kennett had his way and it wasn't going to cost him more than $1 million, Sam Mitchell would be the senior coach of the Hawthorn Football Club next year," she said.
"My view is it's a mess and I don't think it was a good idea."
Hawthorn will look to add a fifth win to their season this weekend when they face Adelaide on Saturday, a match that now looks destined to be played in Victoria.