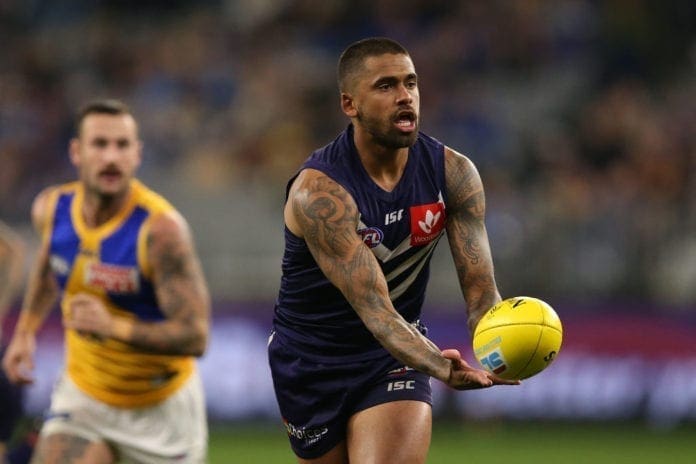 According to AFL.com.au, Bradley Hill is being courted by another Victorian team.
Hill, 26, is still contracted to the Dockers until 2021, but recent reports label that he wants a move back to Victoria.
It's understood that St Kilda, Carlton and Geelong are the current front runners in the Hill chase, with even a move back to Hawthorn seemingly not off the cards either.
But there is another Victorian team that has entered the race according to Marc McGowan who was alongside Riley Beveridge on the trade desk on AFL.com.au.
"It's still the same as far as who is leading the way. It's St Kilda, it's Carlton and it's Geelong," McGowan said.
"In recent times, there has been some contact between some people at North Melbourne with Brad Hill directly."
Although North Melbourne has made contact, it is believed that Hill would not be open to a move to Arden Street.
"My understanding is the Hill camp will not consider North Melbourne in that way," McGowan added.
"It's still status quo but a little interesting development."
Asked if it is expected to be between the Cats, Blues and Saints that Hill will decide between, McGowan added: "I do.
"Carlton definitely will be willing to put up that first-round pick, Adelaide's pick from this year.
"Whether that gets the job done, I don't know, but St Kilda has a higher pick so that puts them in a strong position."