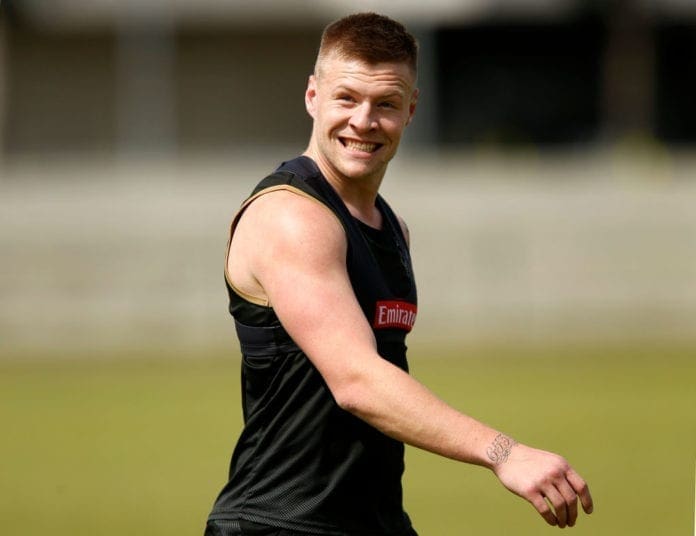 Jordan De Goey's manager Ben Niall has denied speculation surrounding his client that Collingwood would consider a multi-million dollar deal that was tabled to him by North Melbourne.
The discussion started when reports suggested that North Melbourne had approached De Goey in an attempt to lure him away from the Pies.
Speaking on SEN Breakfast, Niall denied any offer had been made for or even considered by De Goey.
"No, it's just as accurate as me announcing that he's been signed by the Dallas Cowboys," Niall said on SEN Breakfast.
"That is complete balderdash.
"I understand that this time year because all 18 clubs' fans are so passionate that the clickbait is very valuable.
"There is a lot of traffic and a lot of journalists in inverted commas that have to be first rather than to be accurate and that's just unfortunate.
"They want to cover every twist and turn, and I respect that and without the media and fans our players wouldn't be paid what they're paid."
De Goey's current contract comes to an end after the 2020 season, and Niall confirmed that there hadn't been any inquiries during this trade period.
"No one has spoken to me about Jordan. Not one phone call from anyone in any direction about him," Niall said.